Inventor's Circle, an often overlooked element of Future World West, has received a new coat of paint recently. The Inventor's Circle is an art installation that celebrates important inventions of mankind through the ages. It's been showing some wear as thousands of guests walk over it each and every day at Epcot, and it looks like Disney has decided to try and restore the area with some (literal) fresh paint.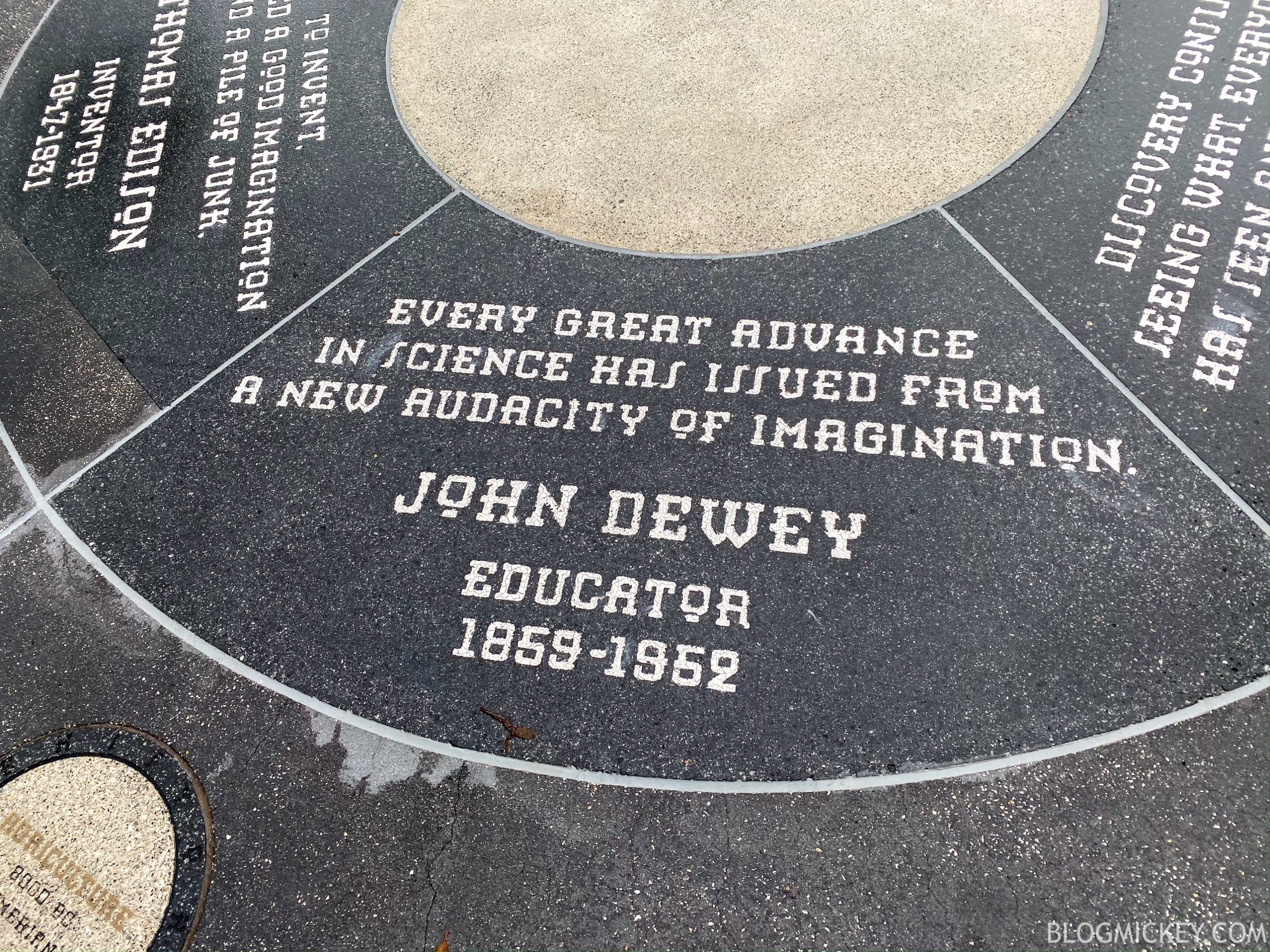 Here's a comparison of what it use to look like vs what it looks like today!
This isn't the only new work taking place in Future World West today. We just spotted some new, sleek light fixtures too!
As always, keep checking back with us here at BlogMickey.com as we continue to cover the Epcot overhaul project!