Work comtinues on gutting the former Electric Umbrella quick service restaurant at EPCOT as part of an overhaul for Future World. As you can see in the photos below, the neon tube theming has been removed and the second floor seating area has been completely demolished. We'll add a few photos from a previous visit to EPCOT to illustrate the difference.
As a quick reminder, a new restaurant and Starbucks are expected to take over this location once we're on the other side of all this construction.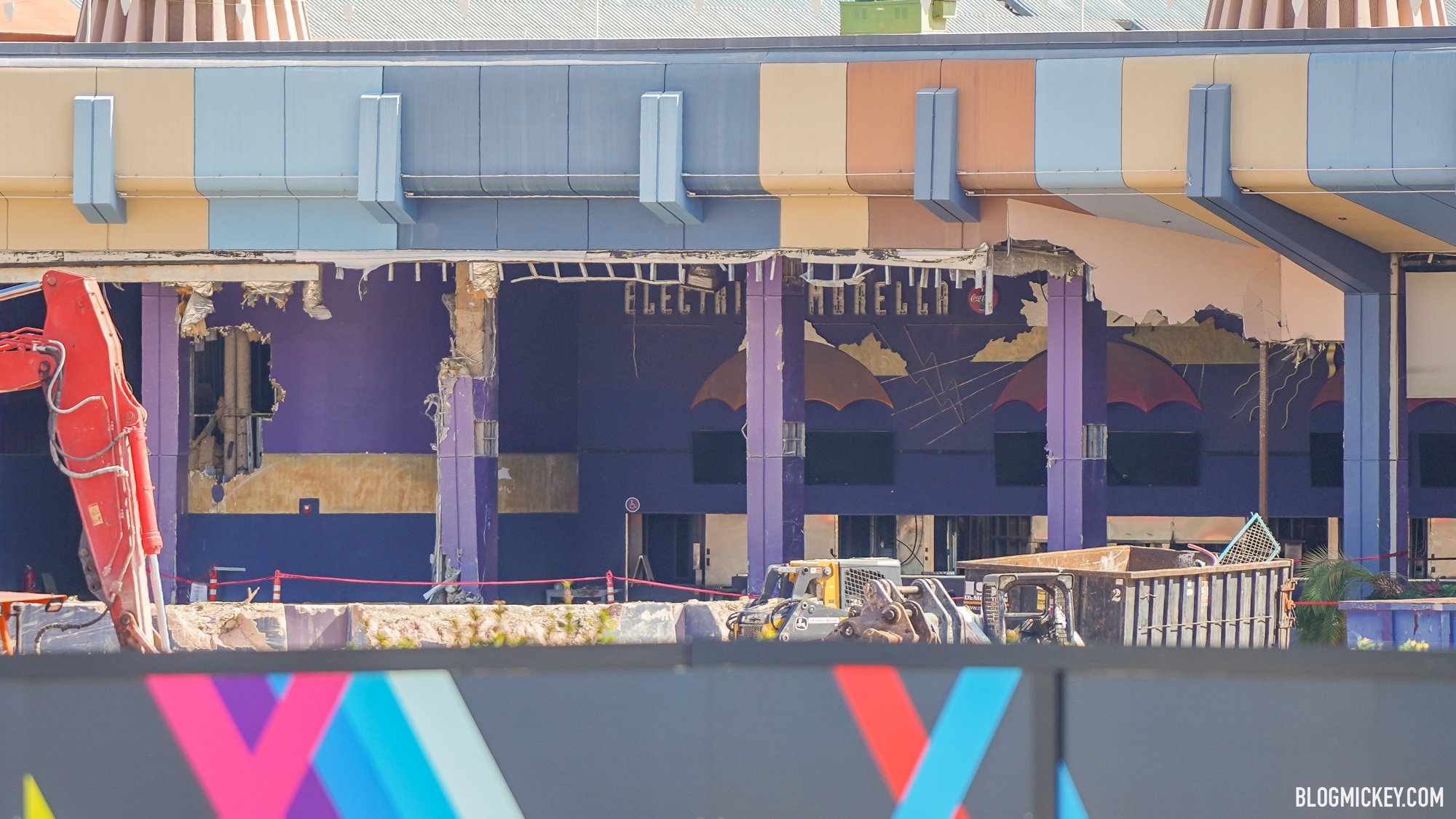 As always, keep checking back with us here at BlogMickey.com as we continue to bring you the latest news and photos from around the Disney Parks!