According to Disney, guests who visit Magic Kingdom between December 22-31 will be able to see daytime performances of Mickey's Once Upon a Christmastime Parade. This will technically be the first daytime parade to return to Magic Kingdom since COVID-19 shut down the parks back in March 2020. Disney has said that Festival of Fantasy will return in early 2022, but has not given a date for its return yet. There will be no additional charge to view the parade, and anyone in Magic Kingdom will be able to watch.
Mickey's Once Upon a Christmastime Parade will be performed at 12pm and 3pm daily.
Disney cut nearly 90 performers from Mickey's Once Upon a Christmastime Parade as well as cut out some units from the performance. What used to be a nearly 20-minute performance has been cut down to just under 10 minutes. For a comparison, check out our article below.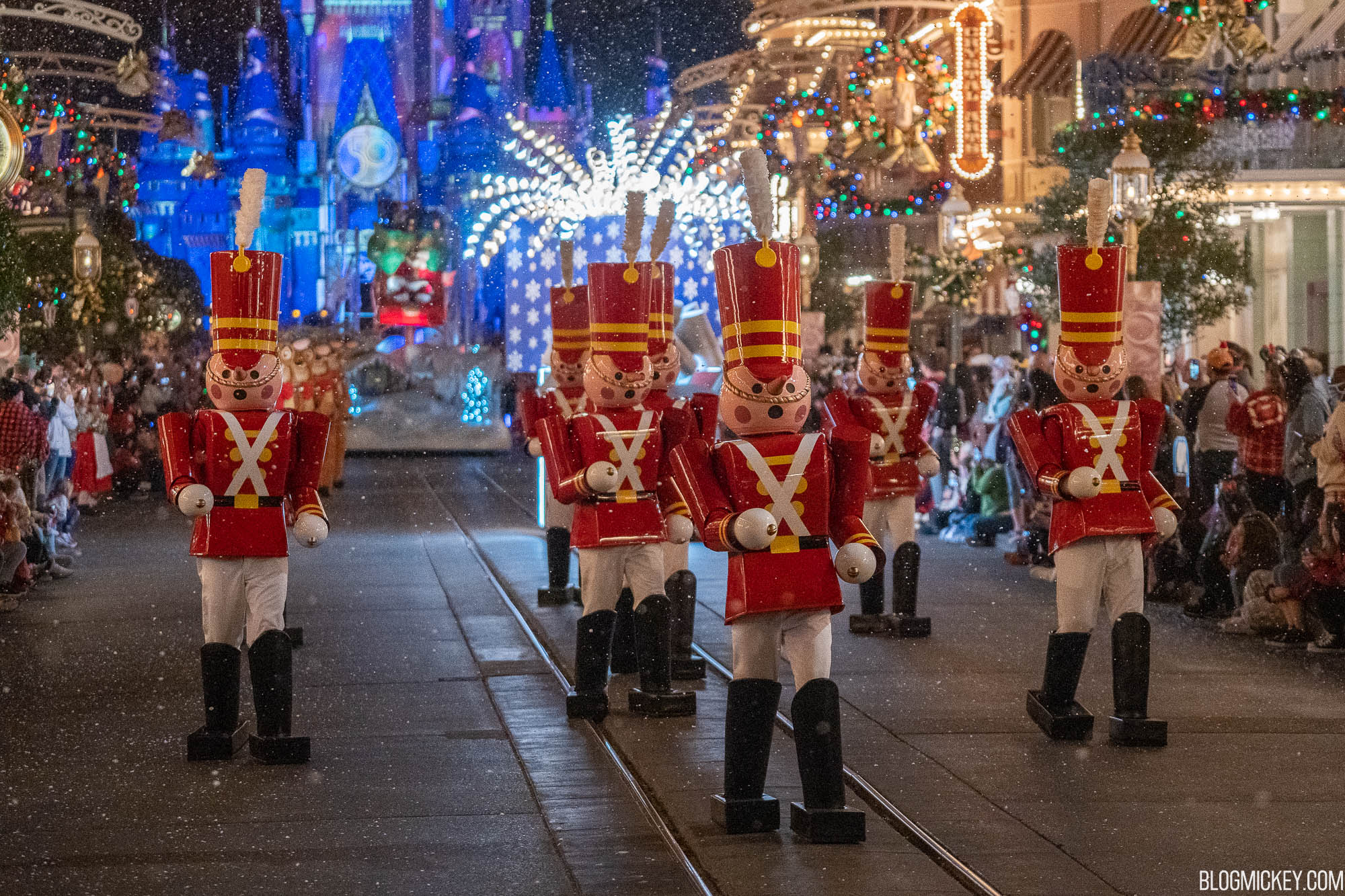 As always, keep checking back with us here at BlogMickey.com as we continue to bring you the latest news, photos, and info from around the Disney Parks!