A new Figaro cat prop has been added to the exterior facade of Pinocchio Village Haus in Magic Kingdom. The prop, which comes as part of a quiet refurbishment to the quick service location, is located above an outdoor seating area on a ledge in a flower bed.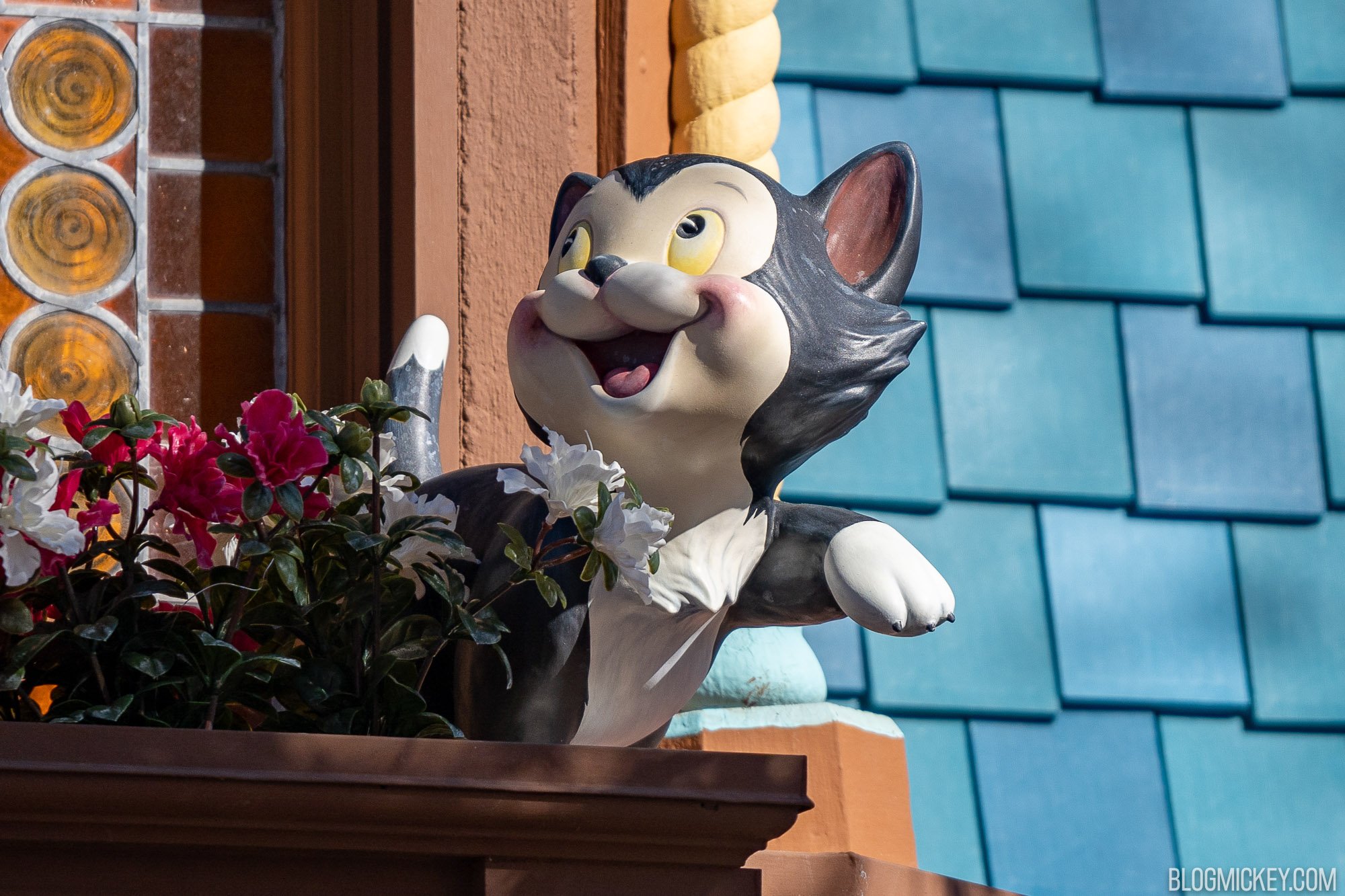 Figaro appears to be immensely interested in a nearby butterfly.
Inside Pinocchio Village Haus, there is a Figaro Room where guests are famously reminded that Figaro is a cat.
As always, keep checking back with us here at BlogMickey.com as we continue to bring you the latest news, photos, and info from around the Disney Parks!