Work on the entrance to Roundup Rodeo BBQ has restarted at Disney's Hollywood Studios. The upcoming Toy Story Land table service restaurant will be located near the entrance to the land, right behind the Woody figure that welcomes guests from Pixar Place.
First, here's a look at some concept art for the new restaurant.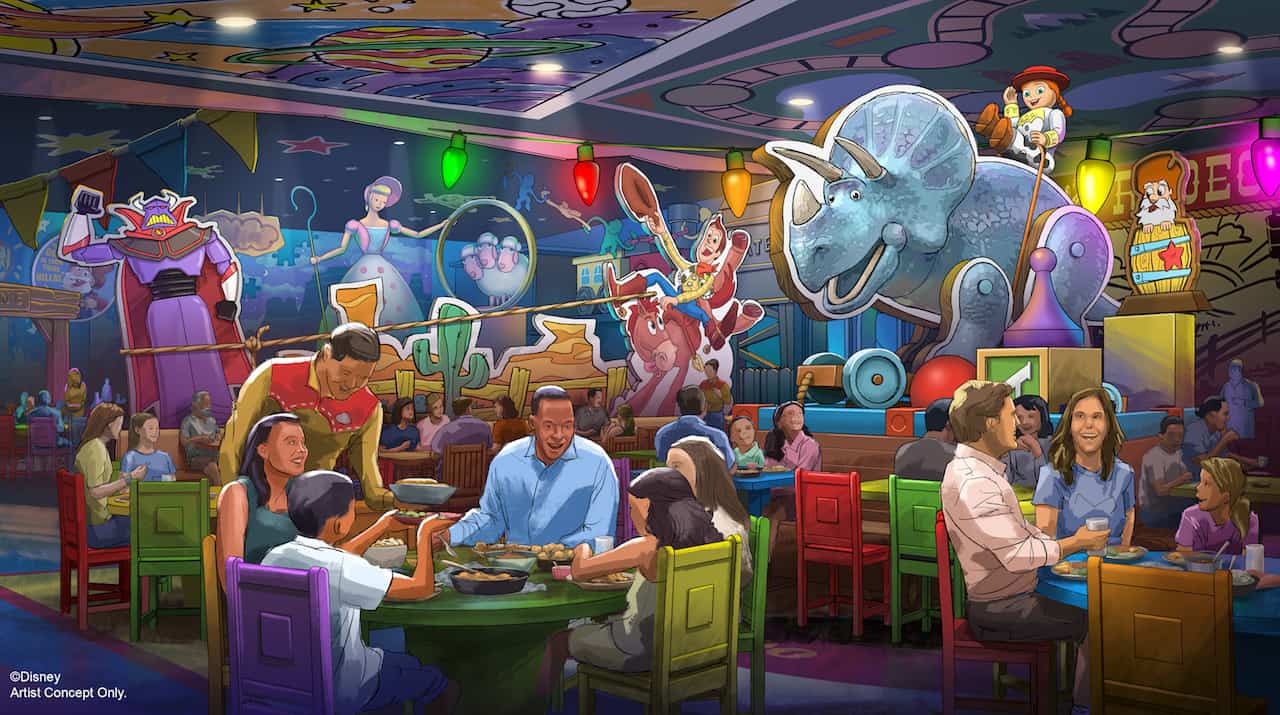 Here's a look at concept art for the entrance for the restaurant, followed by a look at work taking place just behind the construction walls.
Disney has announced that Roundup Rodeo BBQ will open this year, but has not announced an opening date.
As always, keep checking back with us here at BlogMickey.com as we continue to bring you the latest news, photos, and info from around the Disney Parks!