For years now, Tomorrowland has been going through a reimagining at Magic Kingdom. Disney has been stripping a lot of the 90s look for Tomorrowland which consisted of gears and a sort of Jules Verne/steampunk style and replacing it with a sleek, clean look that is more timeless and harkens back to the Tomorrowland of the past. In this article, we'll look at the work that has happened so far, and take a peek into a crystal ball as Disney World continues to update a land that is supposed to represent the future of humankind.
TRON Lightcycle Run
An attraction that has been years in the parking, TRON Lightcycle Run will soon be the top draw at the world's busiest theme park. Likely set to open later this year or early next year, TRON consists of a relatively short attraction that is high on thrills. TRON represents the future of Tomorrowland, but it is placed right next to an attraction that is firmly set in the past in Space Mountain.
There really isn't much to say about TRON beyond the fact that it is very likely the driver of the visual refresh and investment that we've seen take place within Tomorrowland. That said, there were other updates that are completely independent of TRON that shows that there is a superfan Imagineer that is hitting all the right notes of updating a land that desperately needed it, while paying homage to the Disney of the past with some wonderful easter eggs.
Carousel of Progress
An unexpected update to Carousel of Progress came this summer with changes to the finale scene for the classic attraction. While the update probably didn't go far enough in terms of modernizing the scene as a whole, there were some fun easter eggs placed into the attraction that likely worked within strict specs and budget.
Tomorrowland PeopleMover
The Tomorrowland PeopleMover received about as much of an overhaul as is possible for the attraction. From new narration (full of easter eggs) to even newer signage, the PeopleMover feels like a new attraction while retaining the nostalgia of an attraction that is a Walt Disney World classic.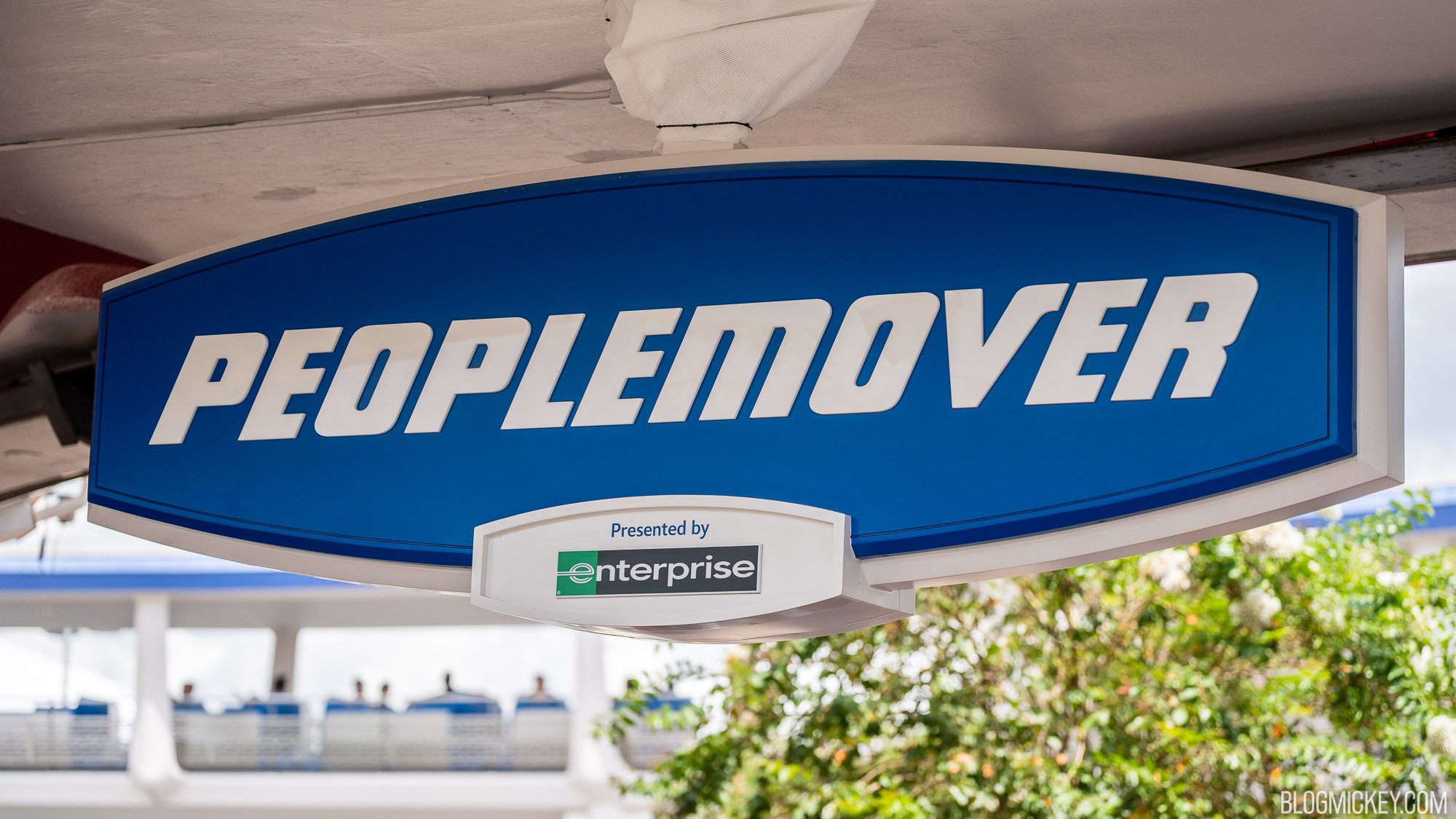 Merchant of Venus
Even the Merchant of Venus conversion from a merchandise location to a relaxation area had some fun touches and easter eggs.
Visual Refresh
In addition to the new and updated attractions, there has been a visual refresh for the land that continues to scrub the land from a look that was established in the 90s.
Here's the current look.
Even the entrance sign was replaced.
The rocks could probably go. Maybe even introduce a more classic look like what Tokyo Disneyland has.
What's Next?
While there has been some significant investment in Tomorrowland, there are still some question marks within the land. The biggest of those questions is: what about Stitch's Great Escape? Disney has closed the attraction, but what will replace it? Whatever Imagineer or group of Imagineers that have guided the refresh so far surely have to be looking at the unused space, wanting to get their hands on it. The Disney D23 Expo is coming up and Disney Parks chairman Josh D'Amaro will stand on the stage for 90 minutes and give an update about the theme parks. Will he announce what's next for Stitch's Great Escape? Hopefully.
Another space that seems to have not kept up with the reimagining is the Tomorrowland Speedway. The attraction is a right of passage of sorts for young families, but it certainly could use an update. We aren't ready to place odds on changes for either of these attractions, but a Tomorrowland refresh won't be complete without just a little more work.
As always, keep checking back with us here at BlogMickey.com as we continue to bring you the latest news, photos, and info from around the Disney Parks!