To celebrate EPCOT's 40th Anniversary today, Disney has released a commemorative guidemap to guests visiting the park today. Here's a look!
In addition to assisting guests with various offerings, there is also a section talking about the future of EPCOT. It reads:
40 years ago today the world was introduced to a place dedicated to Walt Disney's final dream: a place of joy, hope and friendship focused on entertaining, informing and inspiring all who visit. Four decades later, Guests of all ages and backgrounds continue to share in the joy of experiencing new cultures, concepts, and even whole other worlds together.

EPCOT is a place to explore the world and immerse ourselves in the wonder of experiences that excite the senses. Today, we celebrate this remarkable place together, where the power of human imagination is combined with the magic of Disney. You are a part of the continuing story of EPCOT as we look toward the limitless future filled with possibility.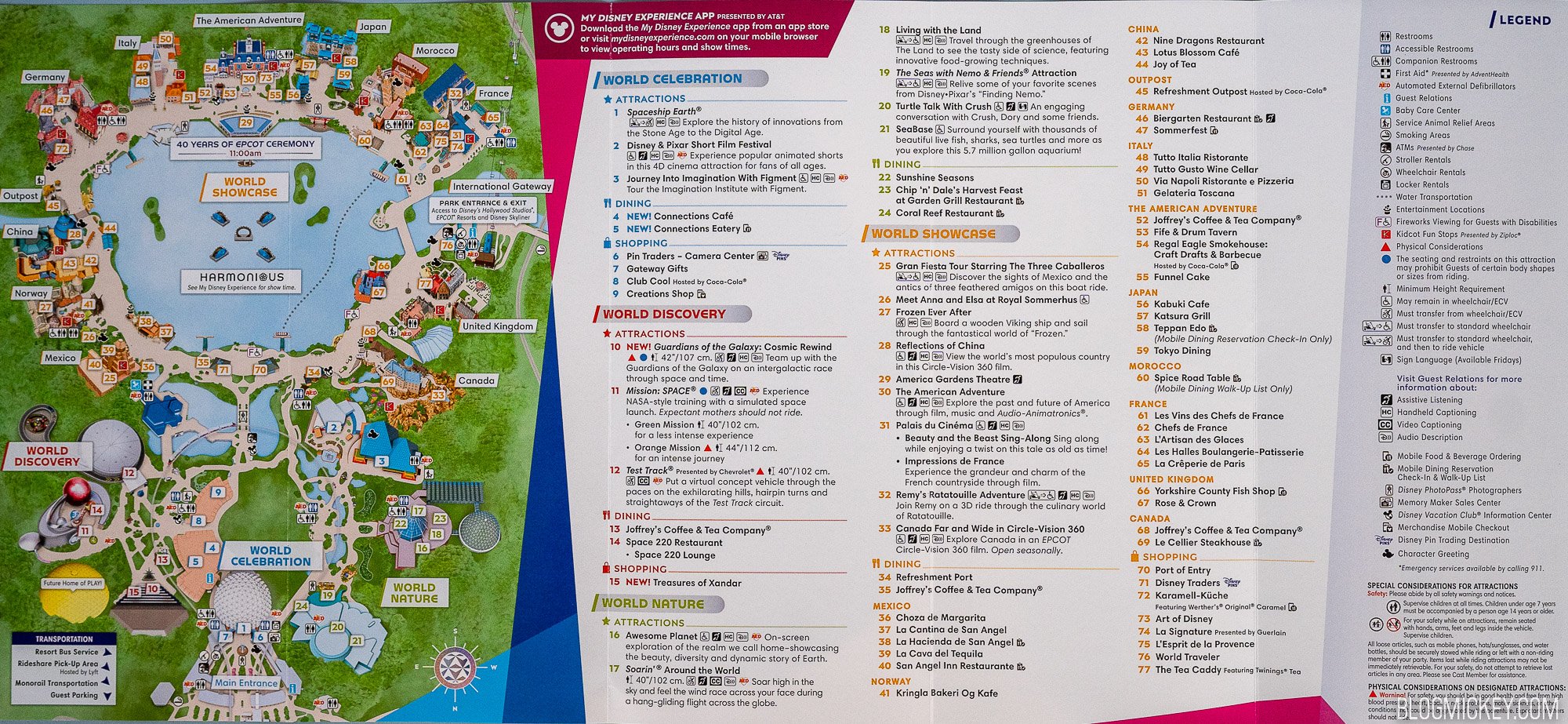 For more coverage of the EPCOT 40th Anniversary day, keep checking back with us here at BlogMickey.com!