Guests hoping to meet with the Country Bears might just find them walking around Frontierland again instead of a COVID-era "sighting" from an overlook at their attraction. When the parks reopened, the Country Bears, along with a lot of other characters, were relegated to "sightings", which was Disney-speak for physically distanced encounters. Guests would still be able to see their favorite characters, and the characters wouldn't have to wear face masks, but there would be some distance built into the interaction.
In the case of the Country Bears, they would wave from a second-floor overlook above their attraction as guests snapped physically distanced selfies.
Good news for guests visiting Magic Kingdom though as the Country Bears have descended from on high and are roaming Frontierland once again! On our past few visits to Magic Kingdom, we've seen the Country Bears roaming around and taking photos and offering hugs to guests.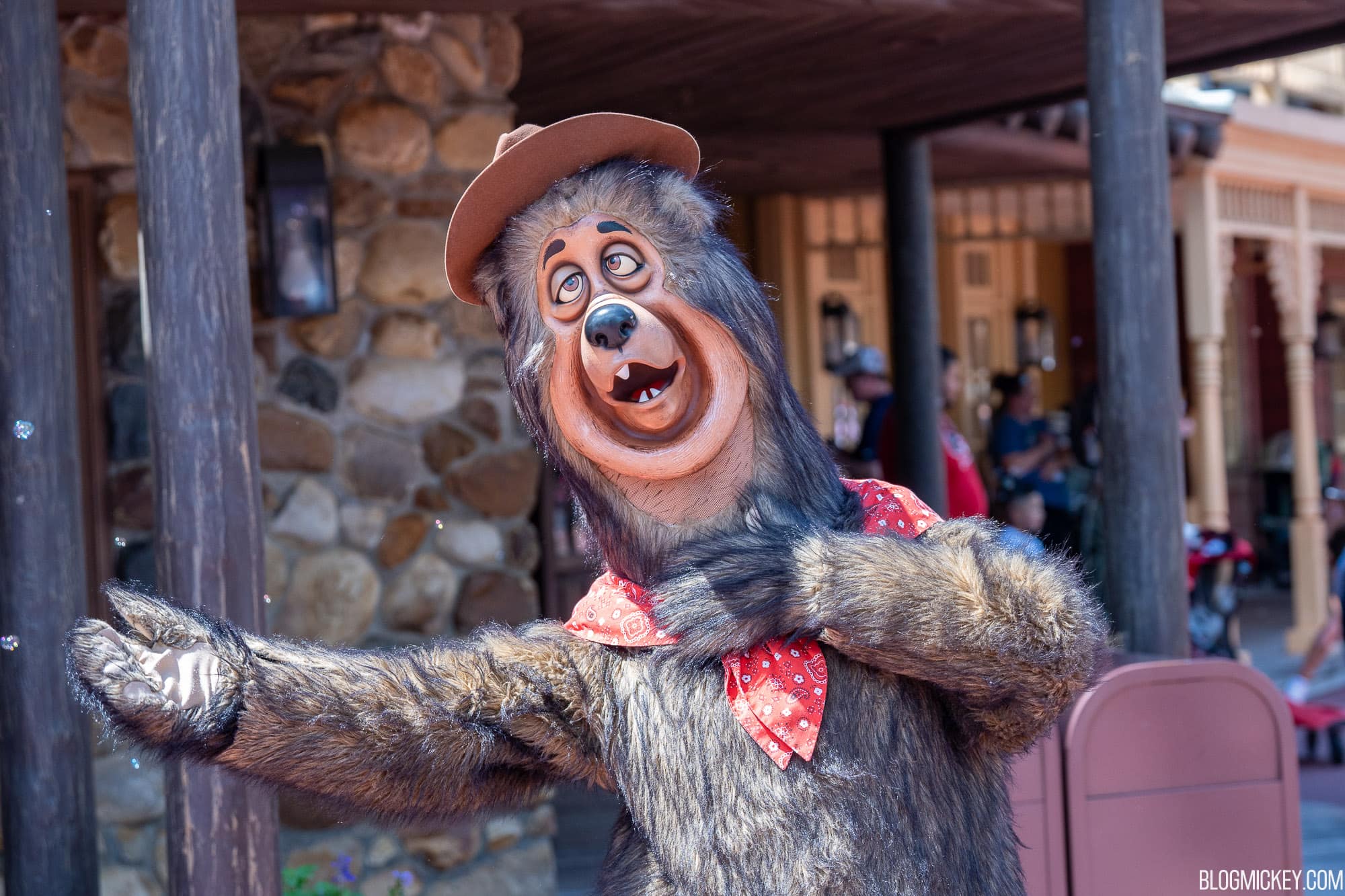 As always, keep checking back with us here at BlogMickey.com as we continue to bring you the latest news, photos, and info from around the Disney Parks!