Good morning from Magic Kingdom, where the Tiana's Bayou Adventure construction site is alive with activity as crews work to cut into the old Splash Mountain facade. A few days ago, we noticed that crews had shaped some rebar across a portion of the facade that is near the iconic drop for the flume water ride. At the time, it looked like the facade was being reinforced, but now it looks like crews were pre-forming the rebar to the shape of the facade before they cut into it.
New construction uses "chips" of pre-fabricated rebar to create realistic rocks such as those seen in Pandora – The World of Avatar and Star Wars: Galaxy's Edge. However, Splash Mountain is older than the "chips" technique, so it's possible that crews had to pre-fabricate the "chips" by hand and what we saw a few days ago was them ensuring that the "chips" that they made actually fit the facade before cutting into the mountain.
Today, crews have cut into that very spot and another spot nearby as they work to bring Tiana's Bayou Adventure to life. It's possible that some of this work is related to the Tiana's Foods water tower which will be the dominating feature of the attraction when work has been completed as seen in the concept art below.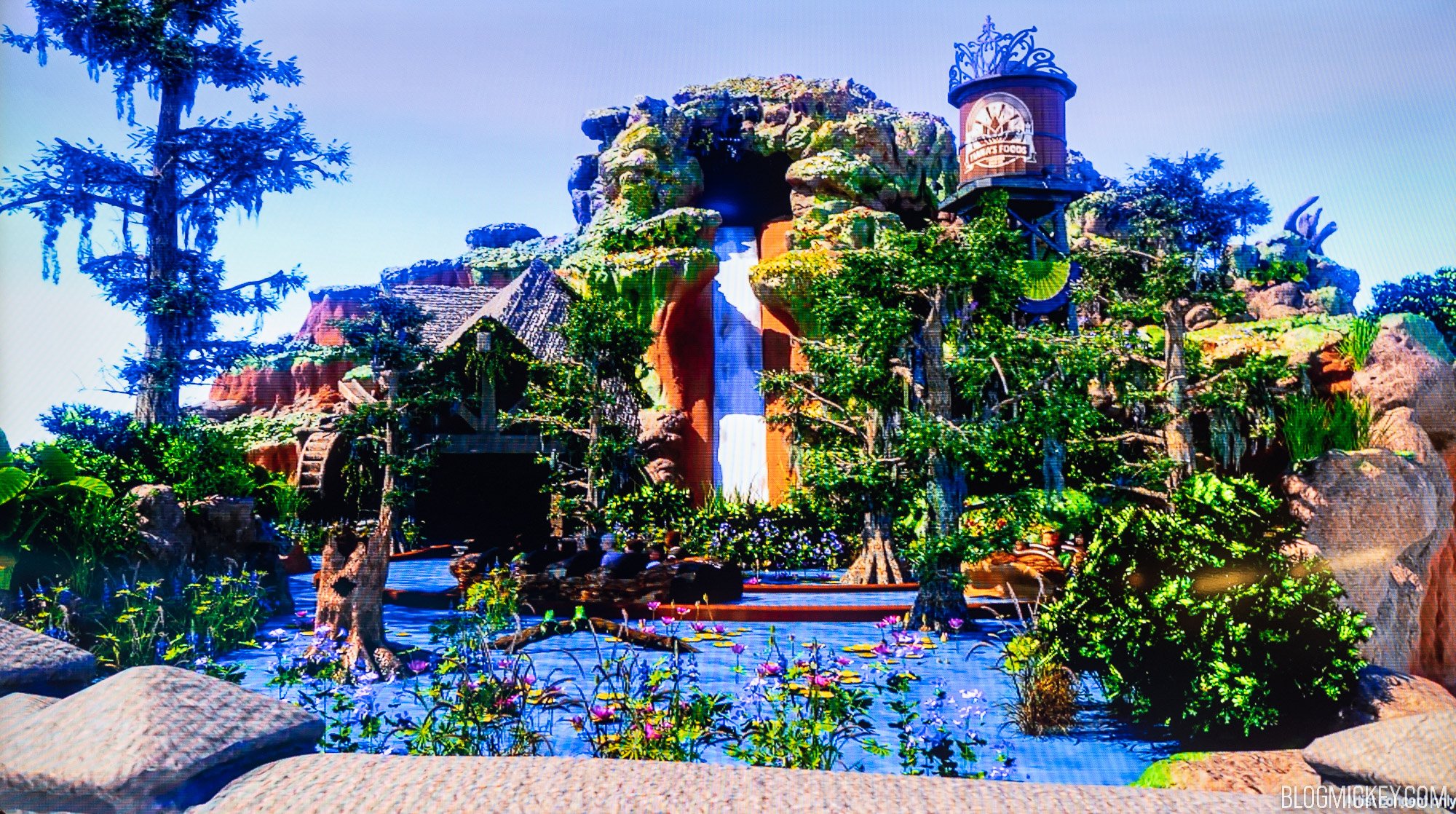 Here's a look at crews cutting into the facade from our visit this morning.
For a full look at everything we know about Tiana's Bayou Adventure, check out our article below!
As always, keep checking back with us here at BlogMickey.com as we continue to bring you the latest news, photos, and info from around the Disney Parks!