Disneyland has released details and photos of the reimagined Toontown ahead of its reopening on March 19th. Here's the announcement:
Disneyland Resort continues the Disney100 anniversary celebration with the reopening of the reimagined Mickey's Toontown at Disneyland Park on March 19, 2023. At this animated neighborhood, families can explore, play, discover and unwind together while enjoying new interactive experiences, returning familiar favorites and the new attraction Mickey & Minnie's Runaway Railway. 
At Mickey's Toontown, guests can play in their own way, invite others to play and play together. The environment and the experiences in this land were designed to allow guests to see, hear, feel and interact with one another in various ways.
The reopening of Mickey's Toontown offers young families even more experiences to enjoy together in a distinct area of Disneyland Park, adjacent to Fantasyland, home of "it's a small world" and the Fantasyland Theater, which features the uplifting "Tale of the Lion King" live show on select days.
New interactive areas and grassy spaces 
The reimagined Mickey's Toontown was thoughtfully designed by Walt Disney Imagineering to try to remove as many barriers to play as possible, with more open green spaces for gathering and play. Guests will experience thoughtful elements for different needs of young families, from companion restrooms and a quieter area for decompression to a curb-free land that helps make navigation easier for guests of differing abilities. 
CenTOONial Park is the first space guests see when they enter the land. CenTOONial Park will be anchored by two new interactive play experiences: a beautiful fountain featuring water tables designed for play that invite guests to have a sensory experience, plus a nearby dreaming tree with sculpted tree roots for children to crawl around and explore.
Goofy's How-To-Play Yard incorporates a whimsical sound garden where kids will discover new ways to make wacky noises, as well as an all-new, elevated clubhouse. Inside Goofy's House, guests can help operate a fun, interactive candy-making contraption that only Goofy could imagine.
Donald's Duck Pond will help little ones get the wiggles out and make a splash. Perched in the duck pond, Donald's Boat is surrounded by larger-than-life spinning water lilies, balance beams and rocking toys. Explorers can look into the boat's portholes to witness bubbles of fun inside featuring familiar ducklings Huey, Dewey, Louie and Webby. 
Mickey's Toontown is also home to the new, family-friendly attraction Mickey & Minnie's Runaway Railway, which debuted Jan. 27, 2023. The attraction features no age/height restriction, so families can travel all together into the wacky and unpredictable cartoon world of Mickey Mouse and Minnie Mouse. More details on how guests can experience this attraction can be found on Disneyland.com.
When Mickey's Toontown reopens, guests will also be able to enjoy favorite returning attractions like Mickey's House, Minnie's House and Roger Rabbit's Car Toon Spin once again. Plus, the fun-sized attraction has transformed into Chip 'n' Dale's GADGETcoaster, where guests can go nuts on a coaster created by the resident tinkerer of Mickey's Toontown, Gadget Hackwrench. 
Classic characters, cartoon cuisine and whimsical wares 
While visiting this whimsical world, guests may spot and take photos with Mickey Mouse, Minnie Mouse and their pals Donald Duck, Daisy Duck, Pluto, Clarabelle and Goofy. For the first time at any Disney park, Pete will also make appearances as he causes mischief around the neighborhood. Mickey Mouse will sport a new outfit specifically for when he is greeting guests outside of his home.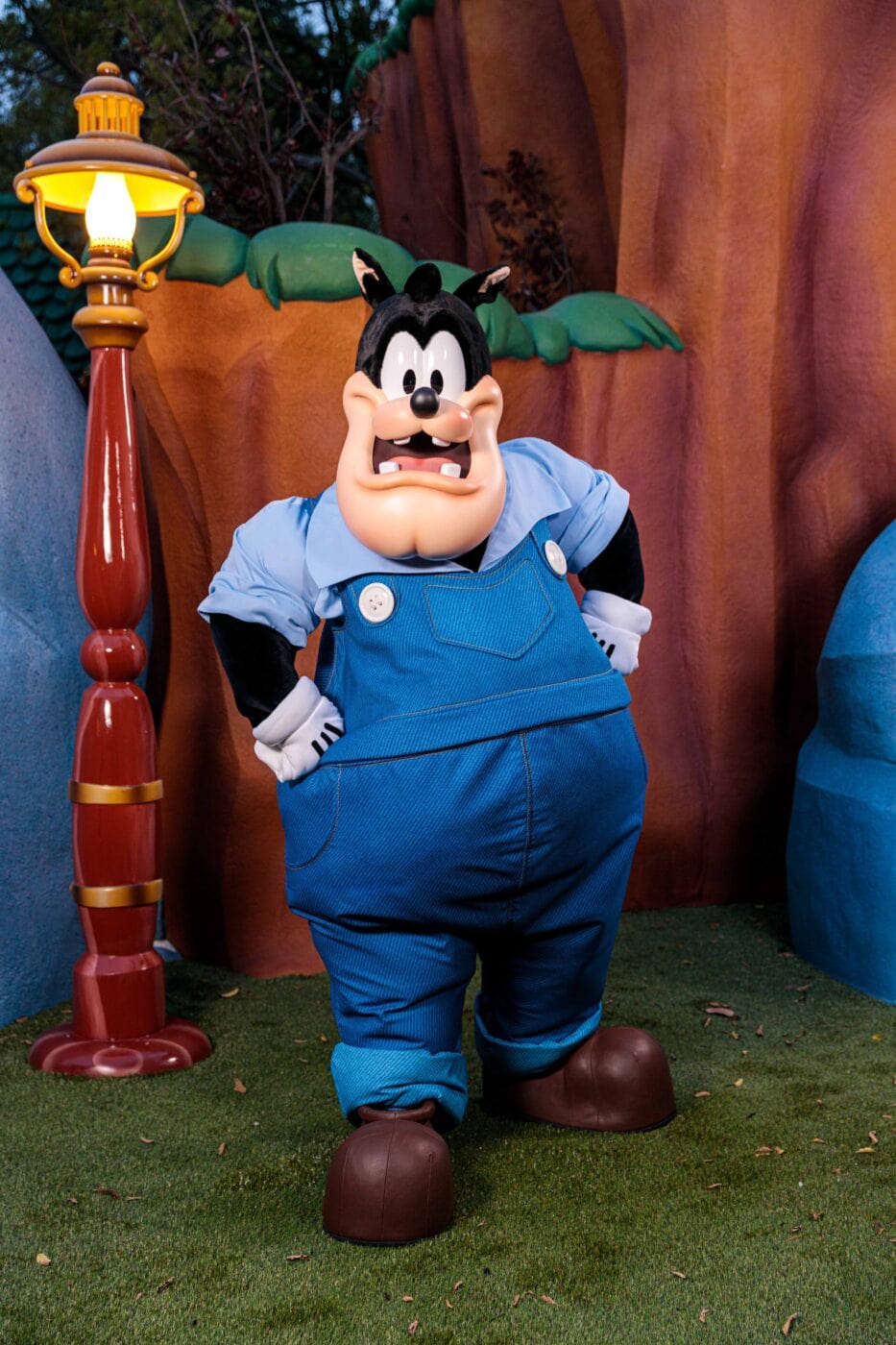 Two all-new dining locations in Mickey's Toontown will serve colorful comfort foods and scrumptious snacks that are sure to satisfy kids and kids-at-heart. Café Daisy, which offers food and beverages via mobile ordering through the Disneyland app*, serves up playful spins on diner classics – including a plant-based option. The Good Boy! Grocers farmers market stand offers grab-and-go drinks, snacks and novelties. For a memorable mealtime and while supplies last, families can pick up the Souvenir Slushee Sipper or Perfect Picnic Basket novelty, which includes guests' choice of three snack-sized items. Guests can also add on the Perfect Picnic Blanket to go with their baskets. While supplies last, the popcorn cart near Chip 'n' Dale's GADGETcoaster will feature a "yummy" souvenir popcorn bucket. 
Located next to Mickey & Minnie's Runaway Railway, EngineEar Souvenirs features a selection of Mickey Mouse and pals toys, apparel, headwear and more to "choo-choo-choose" from – including the new Mickey & Minnie's Runaway Railway Remote Control Trackless Train.** EngineEar Souvenirs offers merchandise mobile checkout, which enables guests to scan and pay as they shop for select items right from their phones using the Disneyland app.
As always, keep checking back with us here at BlogMickey.com as we continue to bring you the latest news, photos, and info from around the Disney Parks!