Following days of restrictions on who can access the TRON Lightcycle Run plaza and canopy area, Disney World has opened the entire area to guests – including the canopy "Upload Conduit" overlook area. Guests can walk up to the TRON Lightcycle Run plaza, including the Energy Bytes kiosk, which was previously closed off to guests. According to Cast Members we spoke with today, guests can even walk up the ramp to the attraction entrance and overlook area. Of course, guests will not be able to ride or enter the queue without securing a Virtual Queue Boarding Group.
First, here's a look at the walkway area from the Tomorrowland PeopleMover.
Here's a look at the TRON Lightcyle Run plaza from on the ground, including some photos from the walkway to Storybook Circus. Previously, Disney had restricted various areas to guests with a Virtual Queue Boarding Group or Individual Lightning Lane purchase.
Here's a look at a portion of the Storybook Circus walkway that we traversed. The entire walkway is open.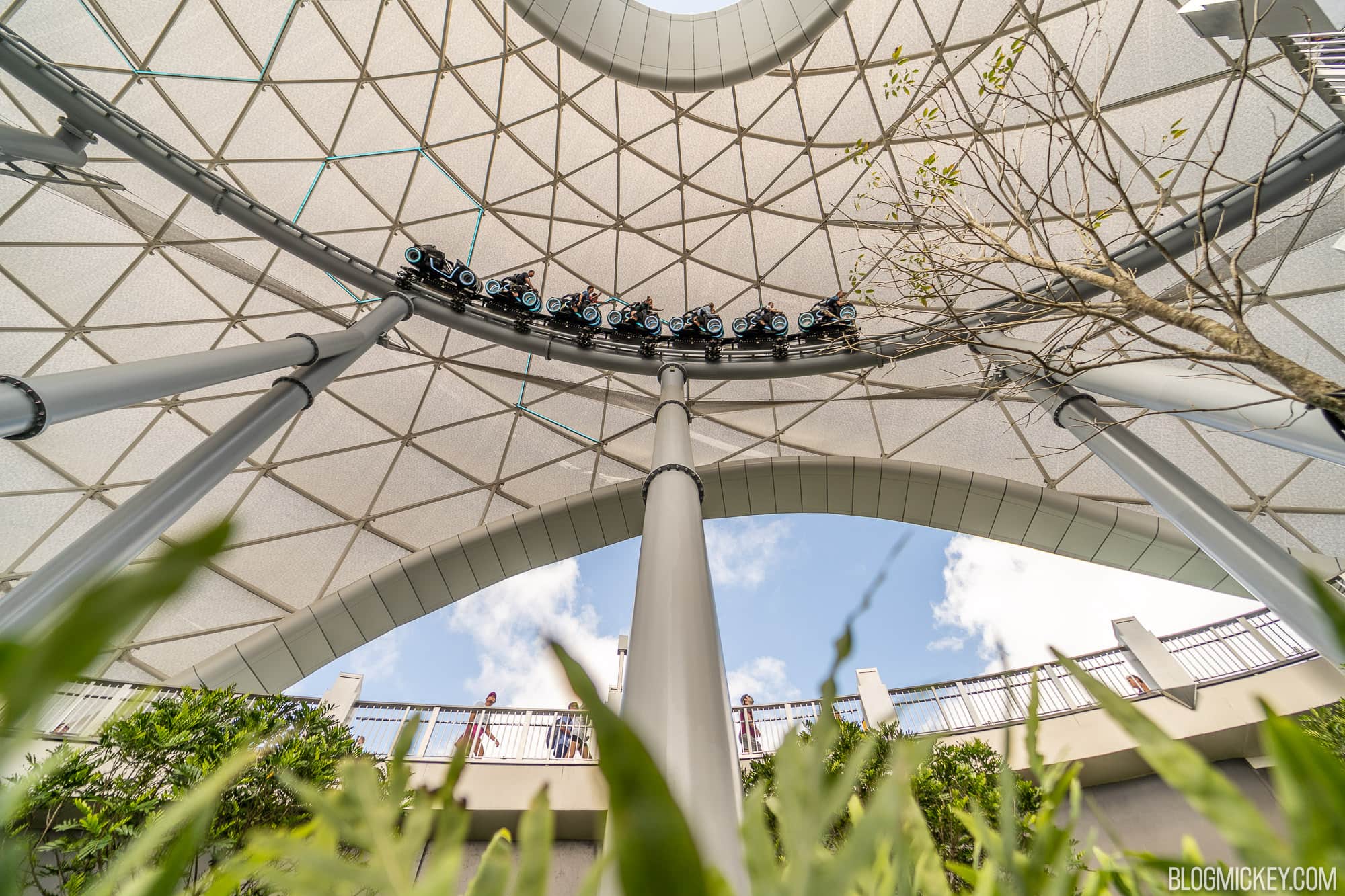 As always, keep checking back with us here at BlogMickey.com as we continue to bring you the latest news, photos, and info from around the Disney Parks!