Walt Disney Imagineering has announced a retheme of the current Toon Town area in Walt Disney Studios Park in Disneyland Paris to a Pixar-themed area. In the announcement, Walt Disney Imagineering said that "the former 'Toon Plaza' will soon transform into a new playful area, celebrating beloved Pixar characters".
In the concept art below, we can see photo backdrops and character meets for a variety of Pixar IPs.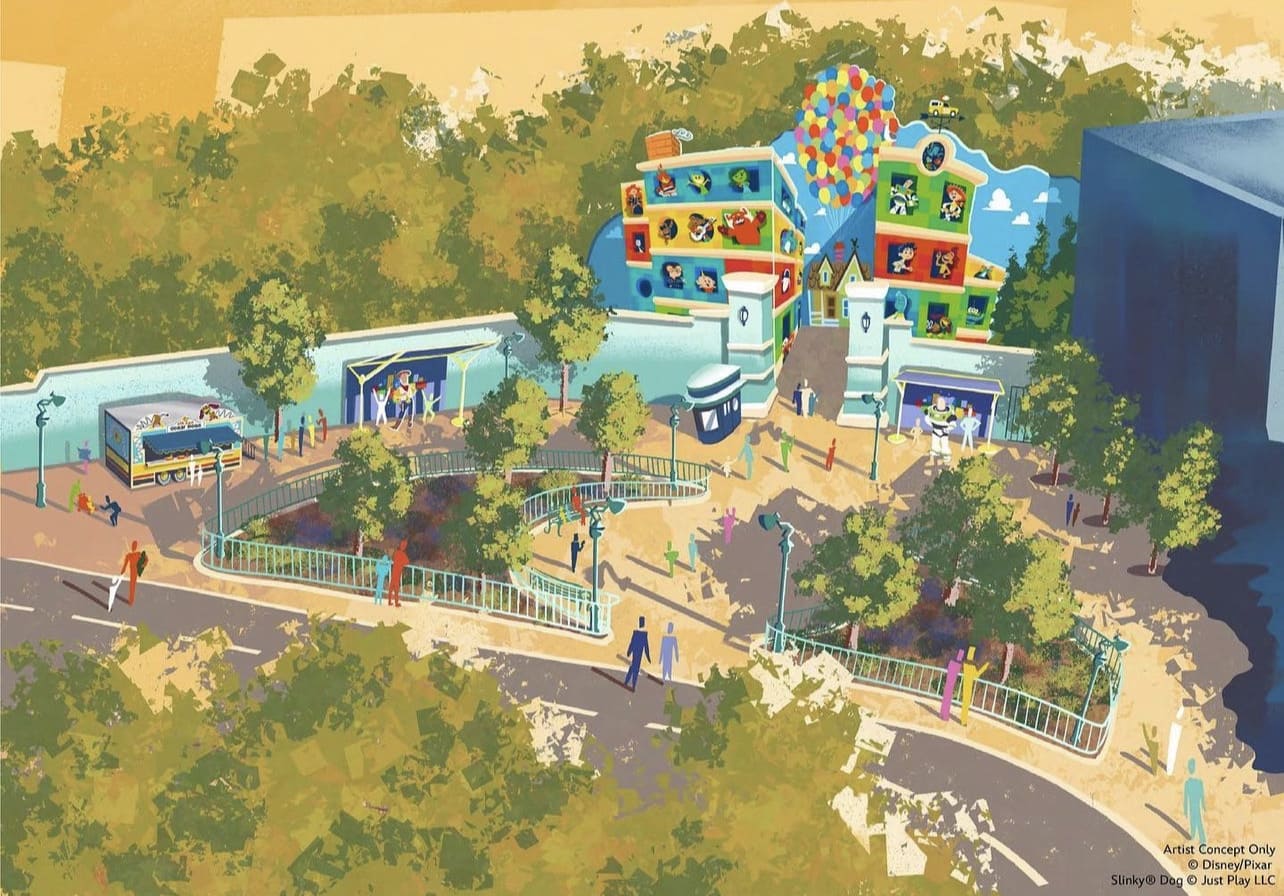 As always, keep checking back with us here at BlogMickey.com as we continue to bring you the latest news, photos, and info from around the Disney Parks!