At today's SVB MoffettNathanson Technology, Media & Telecom Conference, Disney CFO Christine McCarthy spoke briefly about the future of theme park investments. McCarthy largely echoed speaking points that we've heard from former Disney CEO Bob Chapek and current CEO Bob Iger – Intellectual Property (IP) is the future of the theme parks.
McCarthy noted that Disney is in the unique position to leverage its popular IPs from the box office to Main Street USA. With Disney+, Disney now has another bucket of data from which they can inform Imagineers on when it comes to moving IP from the screen to the theme parks.
…where we will be investing is going to be very consistant with what really makes Disney a unique business in this industry. That is, that we have ways where we can use our intellectual property, our franchises, the ones that really resonate with our consumers, and we have more data than we've had before…

…now we have much more rich data…we have box office for those films that do go theatrical, but we also have consumer data that we get primarily off of Disney+ on how often are people watching it…

…that better informs our creatives and our Imagineers to lean into things that we can really exploit in our theme park business
In September 2022, Disney Parks Chairman Josh D'Amaro presented Blue Sky concepts for Magic Kingdom theme park and Disney's Animal Kingdom. Of the two concepts, the Moana retheme of DinoLand USA seems to be the furthest along, perhaps even on the precipice of being green-lit.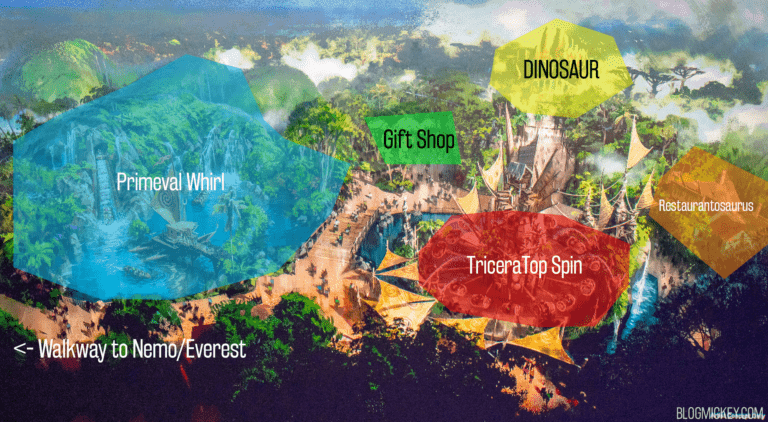 At the same September 2022 event, then-CEO Chapek talked with reporters about how Disney plans on creating "next-gen storytelling" by utilizing the Disney+ platform to unify physical experiences in the theme parks with digital experiences.
As always, keep checking back with us here at BlogMickey.com as we continue to bring you the latest news, photos, and info from around the Disney Parks!