Disney World is continuing the slow, but steady work of removing the 50th Anniversary decor from Cinderella Castle following the conclusion of the 18-month celebration back in March. On a recent visit to Magic Kingdom, we noticed that the jewels had been completely removed from Cinderella Castle, and only two pieces of bunting remained in place. Once the walls are clear of decor, the focus will shift to the Castle's spires and the decor caps' removal. Here's a look at Cinderella Castle from our visit yesterday afternoon!
Here's a look back at the jewels, followed by an updated photo set of their removal.
Here's a look at either side of the Cinderella Castle walls.
Once the decorations are removed, Disney will perform any touchups necessary to the current paint scheme. Disney World will not be reverting to the old paint scheme during this work and will keep the "Rose Pink" paint scheme moving forward.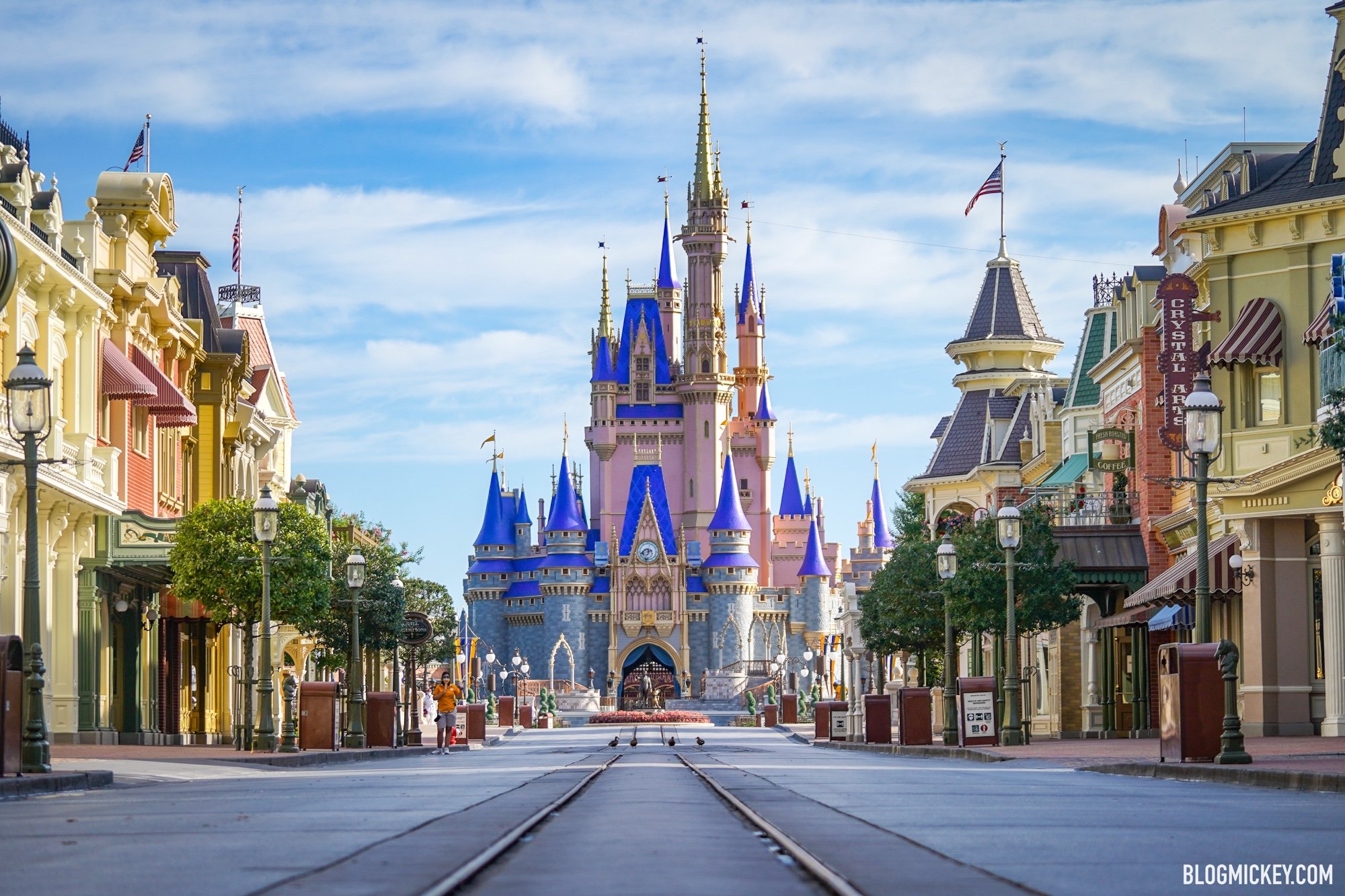 As always, keep checking back with us here at BlogMickey.com as we continue to bring you the latest news, photos, and info from around the Disney Parks!