While work on the West Side of Disney Springs is largely quiet, there are a handful of projects that will whet our appetite for new venues this year. With construction on The NBA Experience just now getting underway, and the mysterious vacancy of prime real estate by Harley Davidson, the only viable project worth following is Jaleo.
A view from the ground reveals little construction details.
A view from the West Side walkway near the entrance to Splitsville, looking in the direction of the AMC theaters.
An elevated view reveals more of the work going on over the walls.
A closer look at some steel that will likely form the main entrance to the venue.
The left side of the building.
Welding taking place on the right side of the building.
Steel staged along the ground as well as a crane nearby.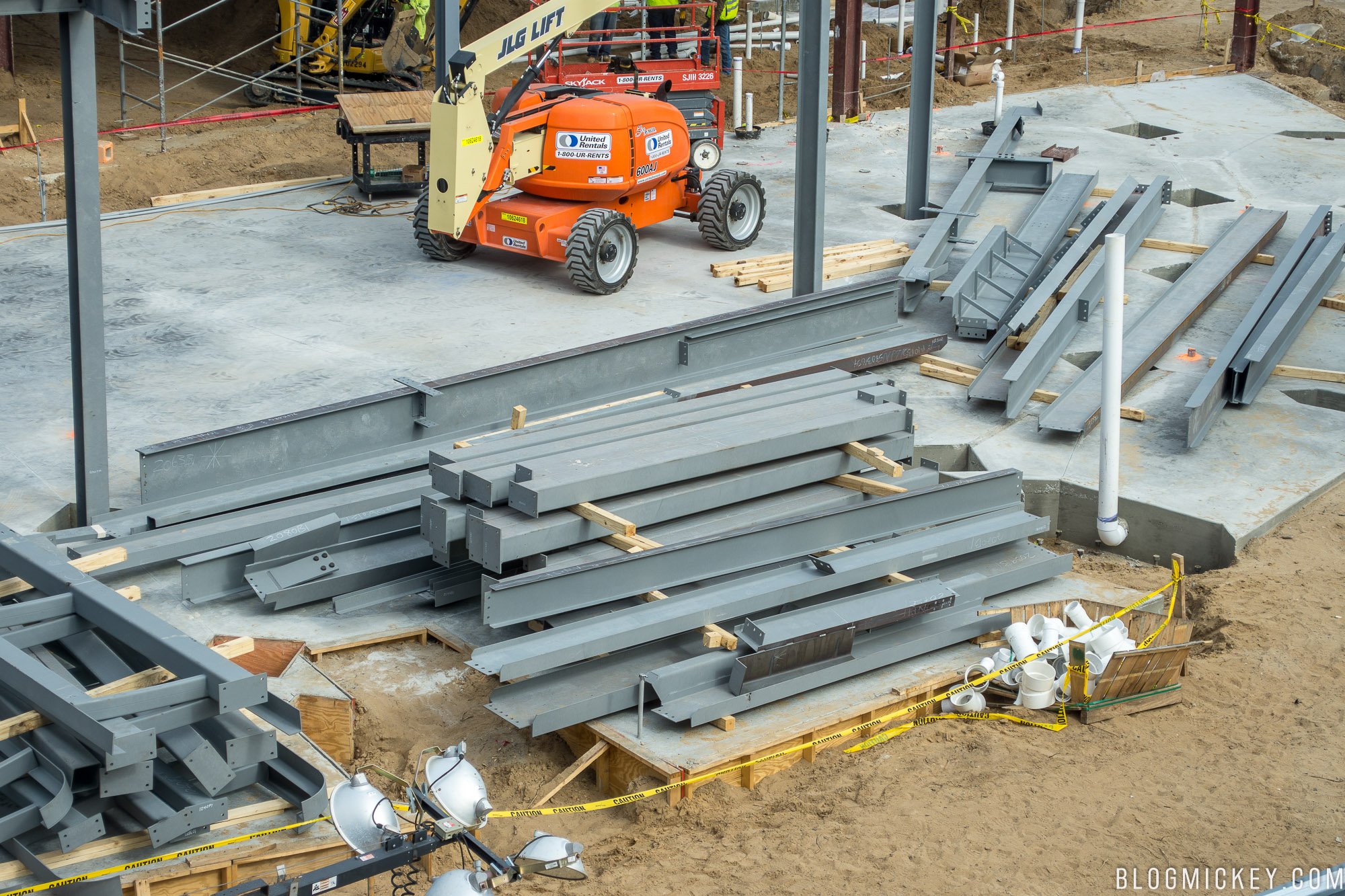 Disney has announced that Jaleo will open at Disney Springs this year.