We made it out to Disney's Animal Kingdom yesterday afternoon to check out Up! A Great Bird Adventure and had a bit of extra time to check out the preparations for another 20th Anniversary offering – Donald's Dino-Bash. There are now walls up in DinoLand as Disney prepares a stage for the new dance party.
As a reminder, here's what the area looked like before the changes.
And here's a look at the concept art for Donald's Dino-Bash.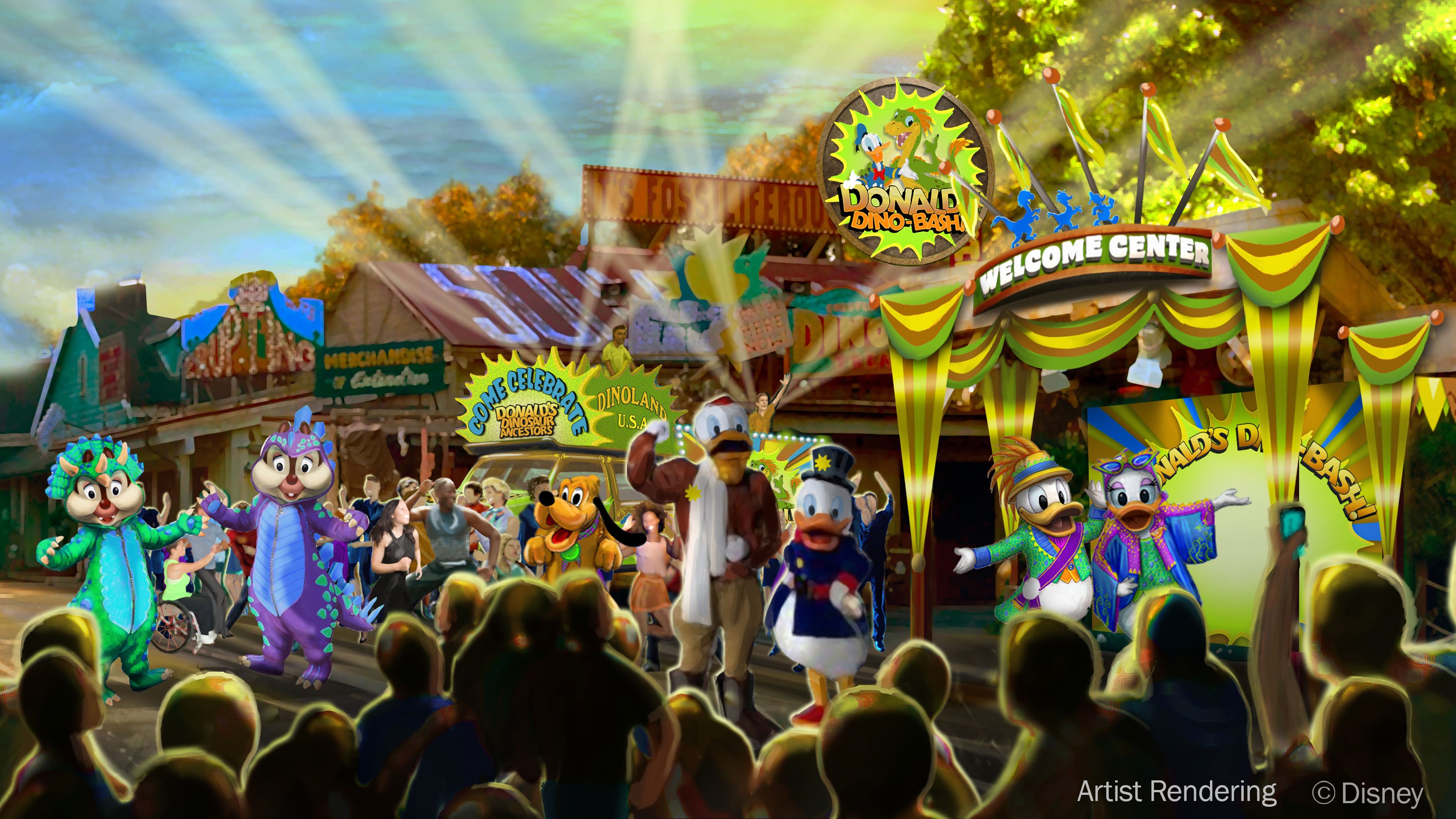 Donald's Dino-Bash opens on May 25th at Disney's Animal Kingdom.