Since its closure in late 2016, many have wondered what would become of Shark Reef at Typhoon Lagoon. The answer is a bar. Hammerhead Fred's Bar opened up recently, replacing the Pearl Factory.
Captain's Gem – $10 ($13 with Glow Cube)
The only specialty drink at the location is the Captain's Gem. Made with mango and coconut rum, blue curaçao, tropical juices, sweet and sour, grenadine, and a float of either Captain Morgan Original Spiced Rum or Myer's Rum. The drink itself stayed true to its layers, with the floated rum giving way to the other mixtures as we progressed. You can order the drink without the glow cube saving you $3.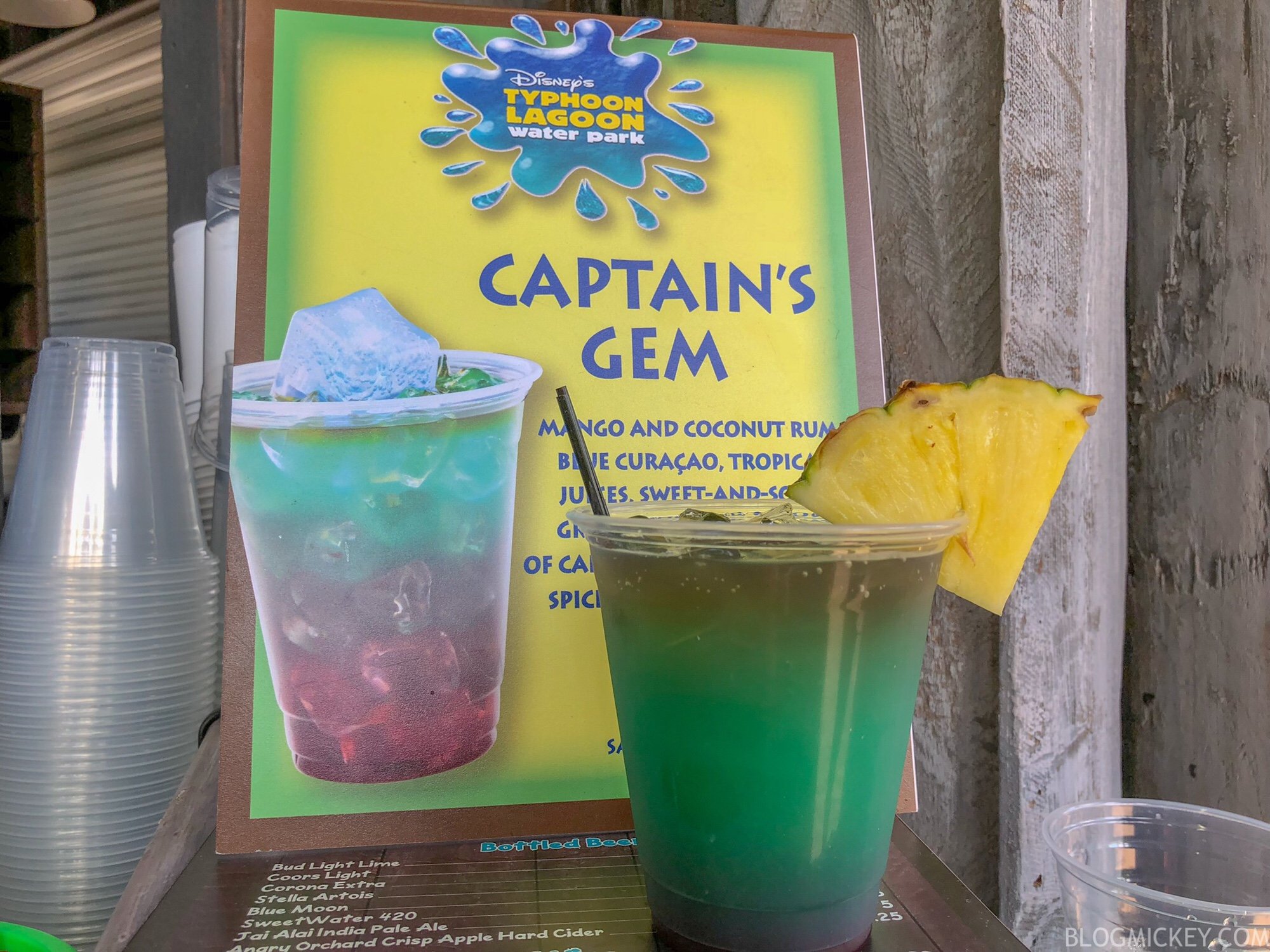 Lost Island Iced Tea – $11.75
Found around Typhoon Lagoon, the Lost Island Iced Tea came recommended and features Pau Maui Handmade Vodka, Coruba Coconut Rum, Sammy's Beach Bar Rum, Hendricks Gin, Cointreau, and Sweet and Sour with a splash of Coke or Sprite. The flavor here is definitely the vodka and it's probably best if you wait at least 20 minutes before swimming, because this is a strong drink!
As far as the actual Shark Reef, its been filled in and is being used for a seating area. Disney hasn't announced any plans for the area and no movement on the Shark Reef Shipwreck underwater viewing area has occurred in months beyond boarding it up.
Overall, we can recommend the Captain's Gem. Its fruity and sour flavors delight on a hot Florida day, and it's a refreshing drink. For $10, it's the lowest priced cocktail on the menu, and well worth your money if you're looking to indulge in an adult beverage at Typhoon Lagoon.