We stopped by Epcot earlier today to find that the construction on the post-Illuminations show has progressed over the past few days. Two islands are of interest in this post, one on the East side of the Lagoon (near China) and one on the Southwest side of the Lagoon (near Japan). We've circled them in the map below as the red island and blue island.
We'll start at the red island, where all of the heavy machinery and construction floating docks are.
Also staged at the red island are what appear to be pilings, ready to be added to World Showcase Lagoon.
Speaking of pilings, we found sets of them driven into the World Showcase Lagoon, presumably to support the post-Illuminations show.
Shifting our attention to the blue island, we find quite a bit of work has been done.
As part of filings with the state, Disney described some of the upgrades as electrical in nature. It certainly looks like electrical upgrades are being made to the island based on the materials spotted on the blue island.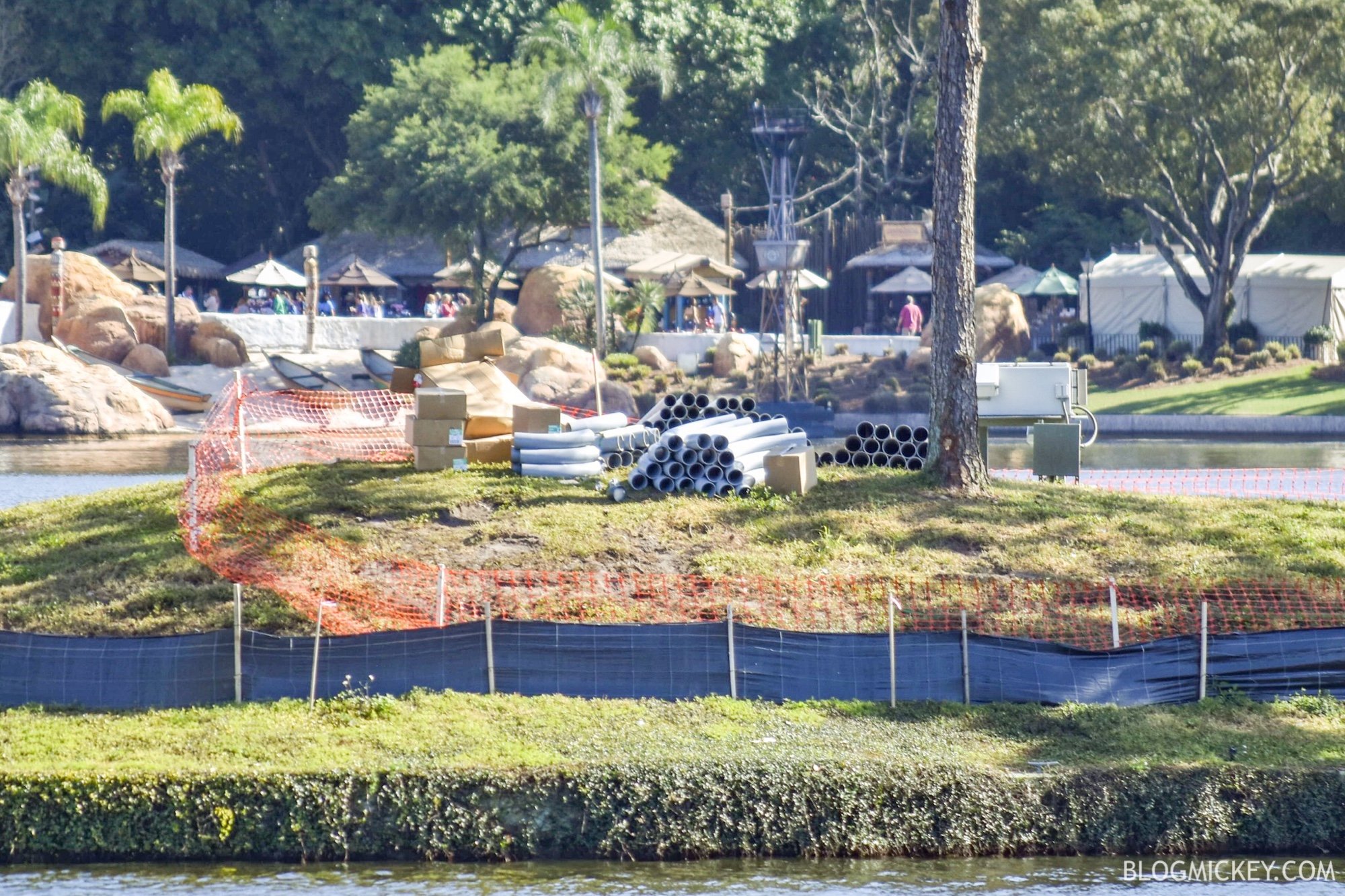 Illuminations is set to end next Summer, with an interim show called Epcot Forever set to debut next Fall.
The long-term Illuminations show will debut in 2020 and be supported by Disney IP properties according to concept art released by Disney.