It's easy to forget about, but construction has picked up and is barreling forward at a rapid pace for new Cast Member housing at Flamingo Crossings. The new housing project will hold College Program Cast Members when it's complete.
The schedule calls for the first phase to open in just over a year, May 2020.
Five structures appear to be vertical, including a metal frame structure that could act as a community center.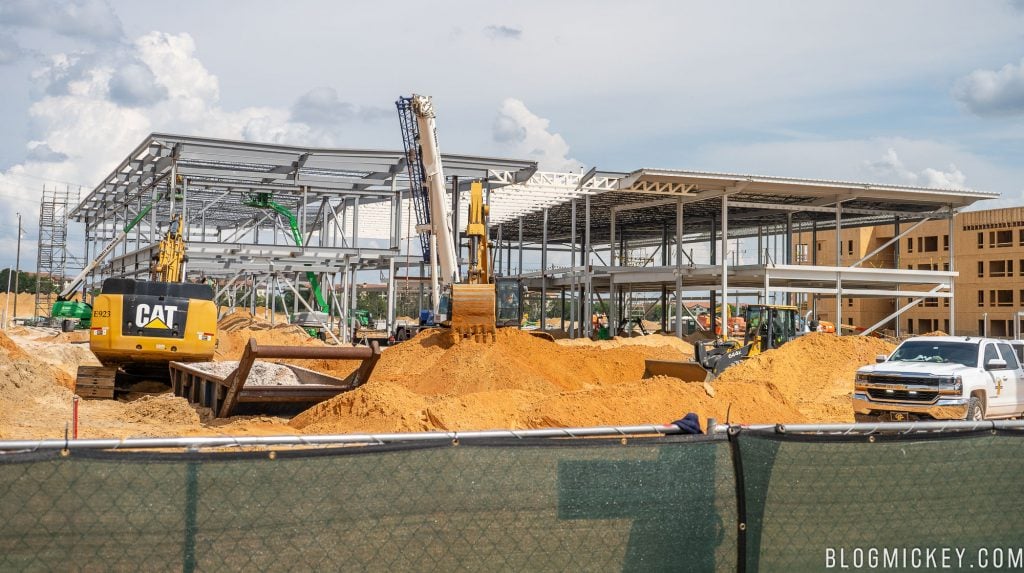 As a quick reminder, here's a look at the permit that outlines the scope of the project. The structures seen above represent less than 20% of the total planned build.