A brand new Orange Bird Cupcake is now available at Artist's Palate at Saratoga Springs!
Orange Bird Cupcake – $5.49
The Orange Bird cupcake is a vanilla cupcake with a white chocolate mousse and Florida oranges fresh scented whipped cream.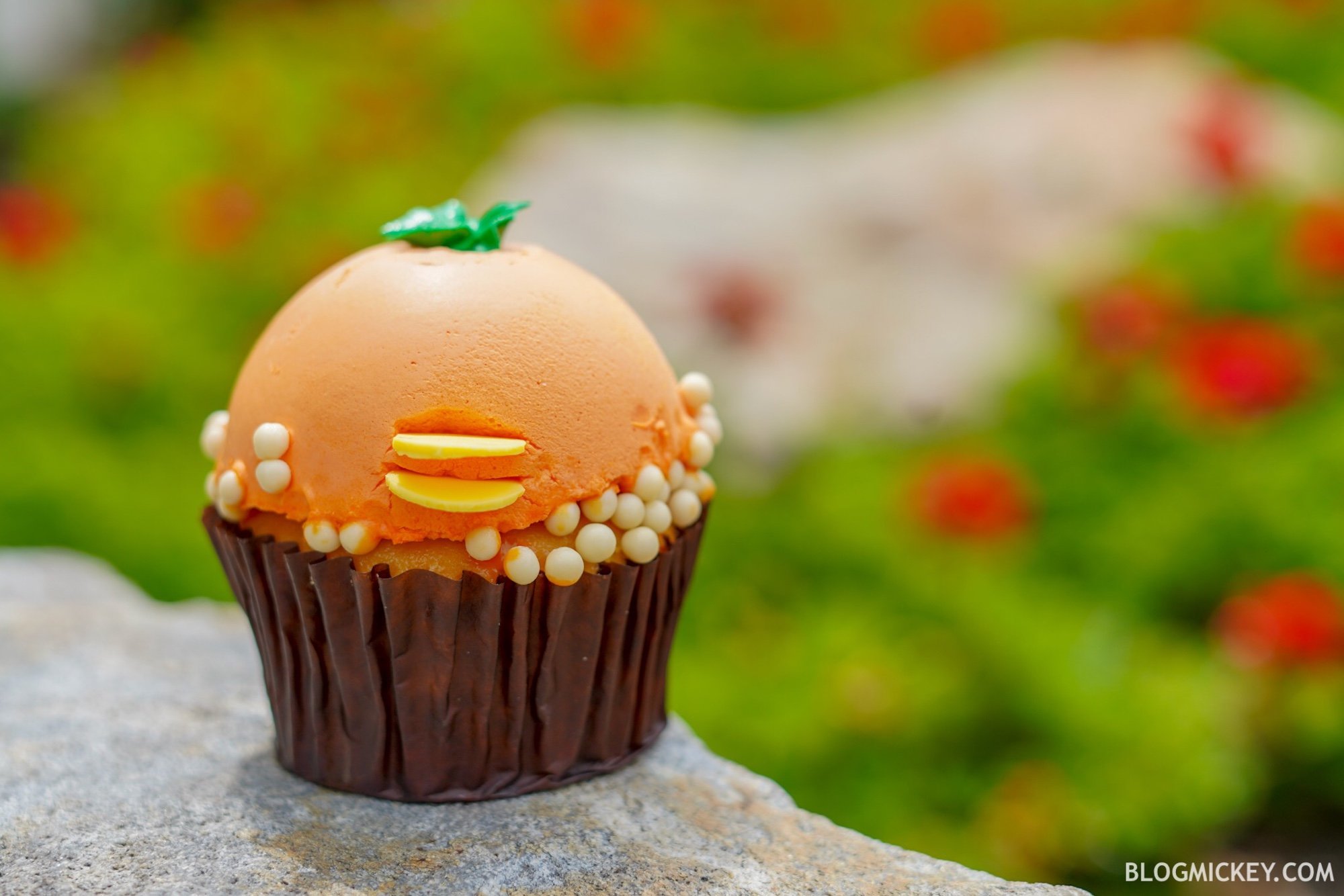 A white chocolate mousse provides for a unique topping to a standard vanilla cupcake base. Where this cupcake shines is the orange flavored whipped cream filling. As you can see below, the cupcake is hollowed out inside to make room for the the orange flavored whipped cream. Disney nailed the orange taste, which dominated the flavor profile of the cupcake. Overall, we really enjoyed the Orange Bird Cupcake and can recommend it to anyone visiting Artist's Palate anytime soon.