The Lunching Pad is a quick service window located in Tomorrowland at Magic Kingdom. It's located under the Tomorrowland Transit Authority PeopleMover and Astro Orbitor. We made it out to Magic Kingdom today to find a new addition to the menu! The Sliced Roast Beef Sandwich has replaced the Barbeque Pork Sandwich. Let's take a bite and find out how it was!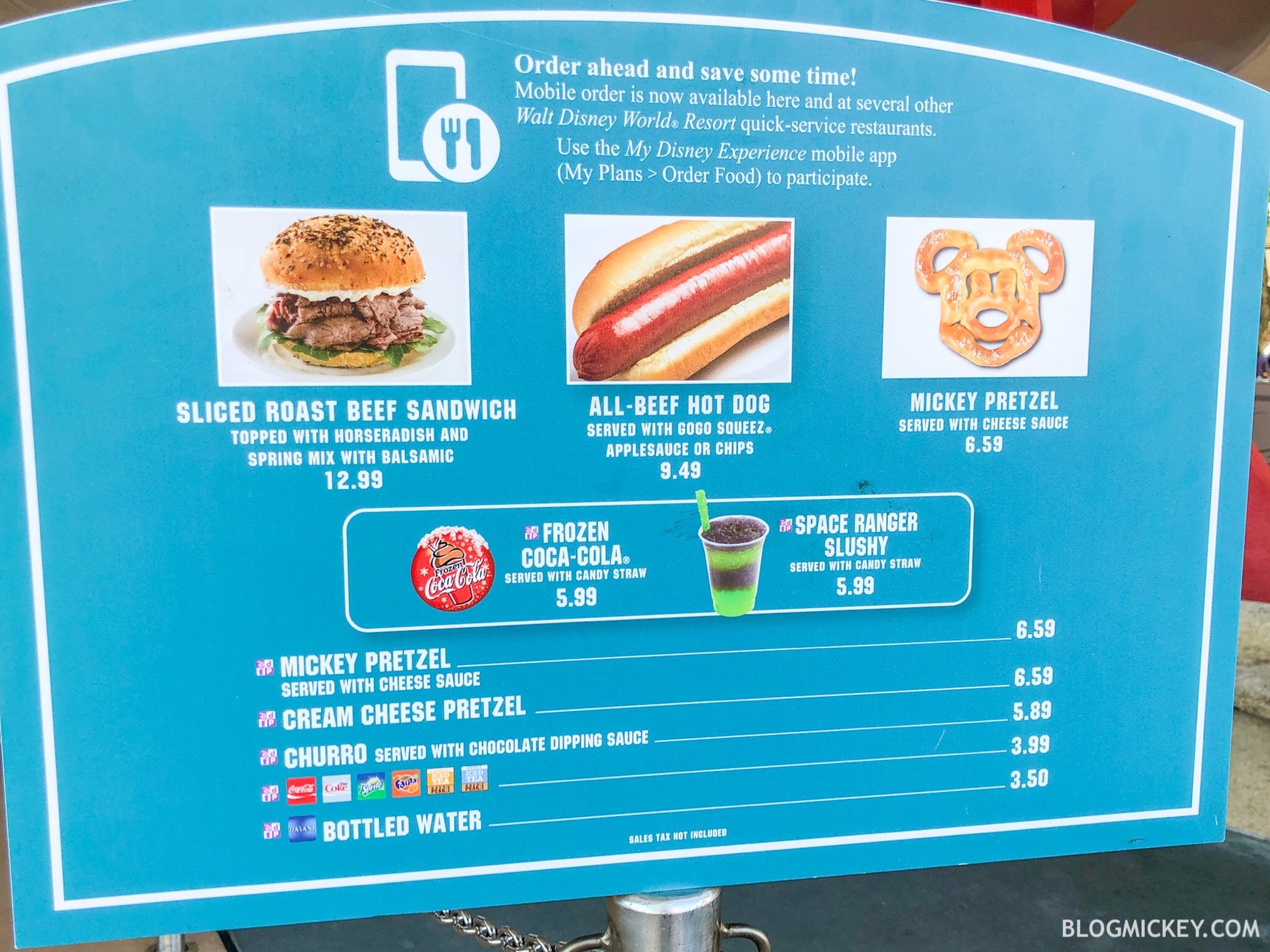 Sliced Roast Beef Sandwich – $12.99
In-house Hand-sliced Roast Beef with a Horseradish Spread topped with Spring Greens tossed in Balsamic Dressing on a Kimmelweck Roll served with Potato Chips.
Out with the old and in with the all-new Sliced Roast Beef Sandwich! Let's jump in and see how it tastes.
We'll start with the roast beef itself, which was surprisingly quite "wet" and nowhere near as dry as we might have been expecting from a quick service location. There is a good amount of roast beef on the sandwich, leading to a balanced taste profile.
Underneath the roast beef is a layer of "spring mix" (read: arugula), which adds a "premium" feel to the dish over just a bed of lettuce. The winner here is what's under the spring mix, the horseradish sauce and balsamic. They pair really wonderfully, never overpowering each other. Finally, the Kimmelweck Roll rounded out the sandwich nicely, giving us hints of earthiness. The roll was also wonderful at absorbing the horseradish and balsamic.
Overall, we were pleasantly surprised at how much we enjoyed this sandwich. It's a real winner in Tomorrowland and might be one of our favorite quick service sandwiches in all of Magic Kingdom. We can certainly recommmend this for your next visit!