The Tron roller coaster construction is moving along at Magic Kingdom in preparation for the 50th Anniversary celebrations in 2021. We spotted the first track piece to be installed less than two weeks ago, and the "upload" speed has been impressive ever since.
We made it out to The Contemporary today to download some new photos for you of the construction! Let's take a look.
As always, we'll start with a wide shot to give you an idea of the overall footprint of the project. It sits just north of Space Mountain on a previously unused plot of land.
Focusing on the Tron roller coaster construction site now, we can see that the track has not only grown in length since we last checked in on the project, but also height.
The area seen in the photos above represents the indoor portion of the track, also referred to as the gravity building. The Tron roller coaster has both indoor and outdoor sections, as seen in our last blog post and in the track layout photo below.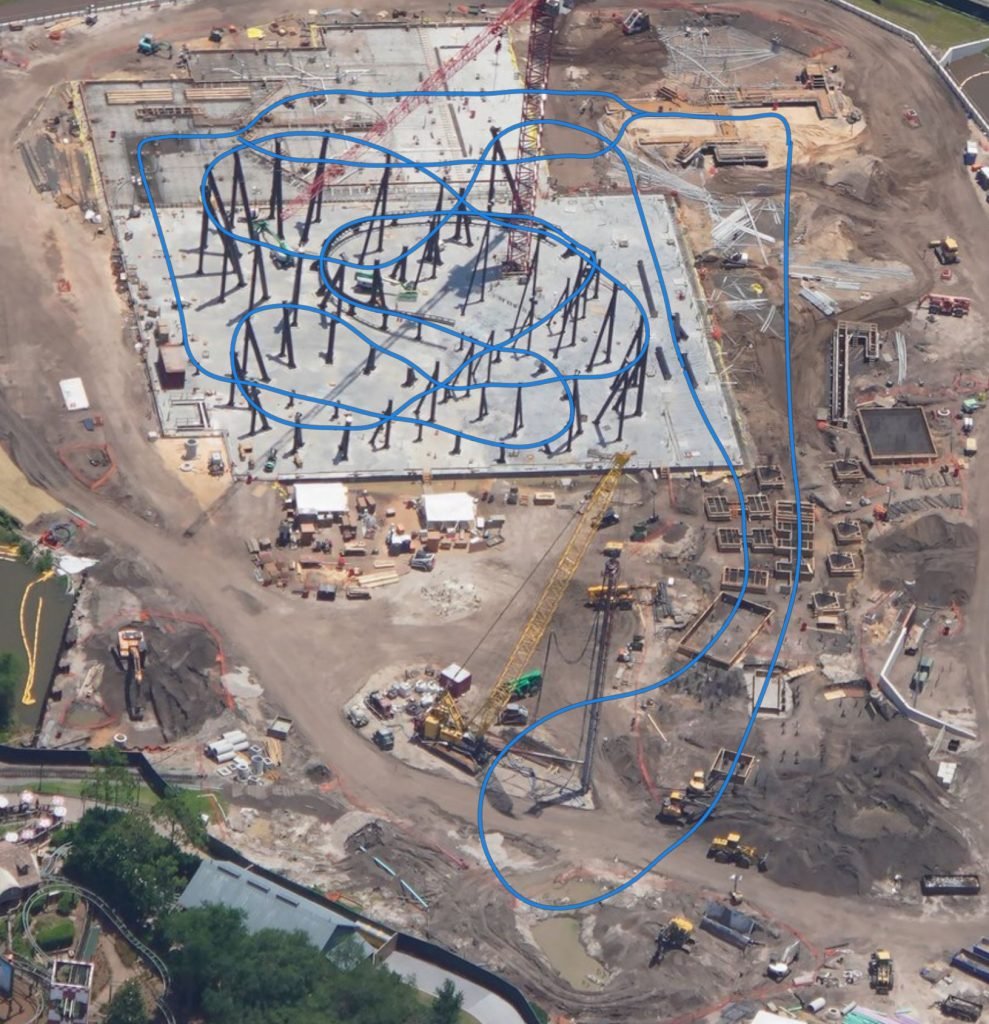 We continue to zoom in to see some of the details such as a tall brake run at the top of the coaster track section.
Another brake run can be found on a mid-level as well.
Some unfinished portions can still be seen on the east side of the plot. This unfinished section will likely be where the outdoor section connects with the interior section.
As always, keep it here at BlogMickey.com for the best photos and latest updates on Tron and more projects around the Disney Parks!