A brand new pedestrian bridge that spans Magic Way to connect the new Disneyland parking garages and Downtown Disney is now open. More specifically, the bridge connects from the second floor of the new Pixar Pals parking garage to a walkway that leads to Downtown Disney.
The new bridge gives guests the option to skip the parking lot tram and commute to Downtown Disney and the Disneyland Resort theme parks by foot. The walk takes about 5 to 7 minutes to get to Downtown Disney. Disney has stated that they built the bridge to increase pedestrian safety, allowing guests to walk over Magic Way instead of across it. The bridge connects over 15,000 parking spots between the two parking garages directly to Downtown Disney, Disney's shopping and dining district at Disneyland Resort. Our friends at Discover the Magic on Instagram made it out to the parks this morning to give us a look at the bridge and guest arrival experience.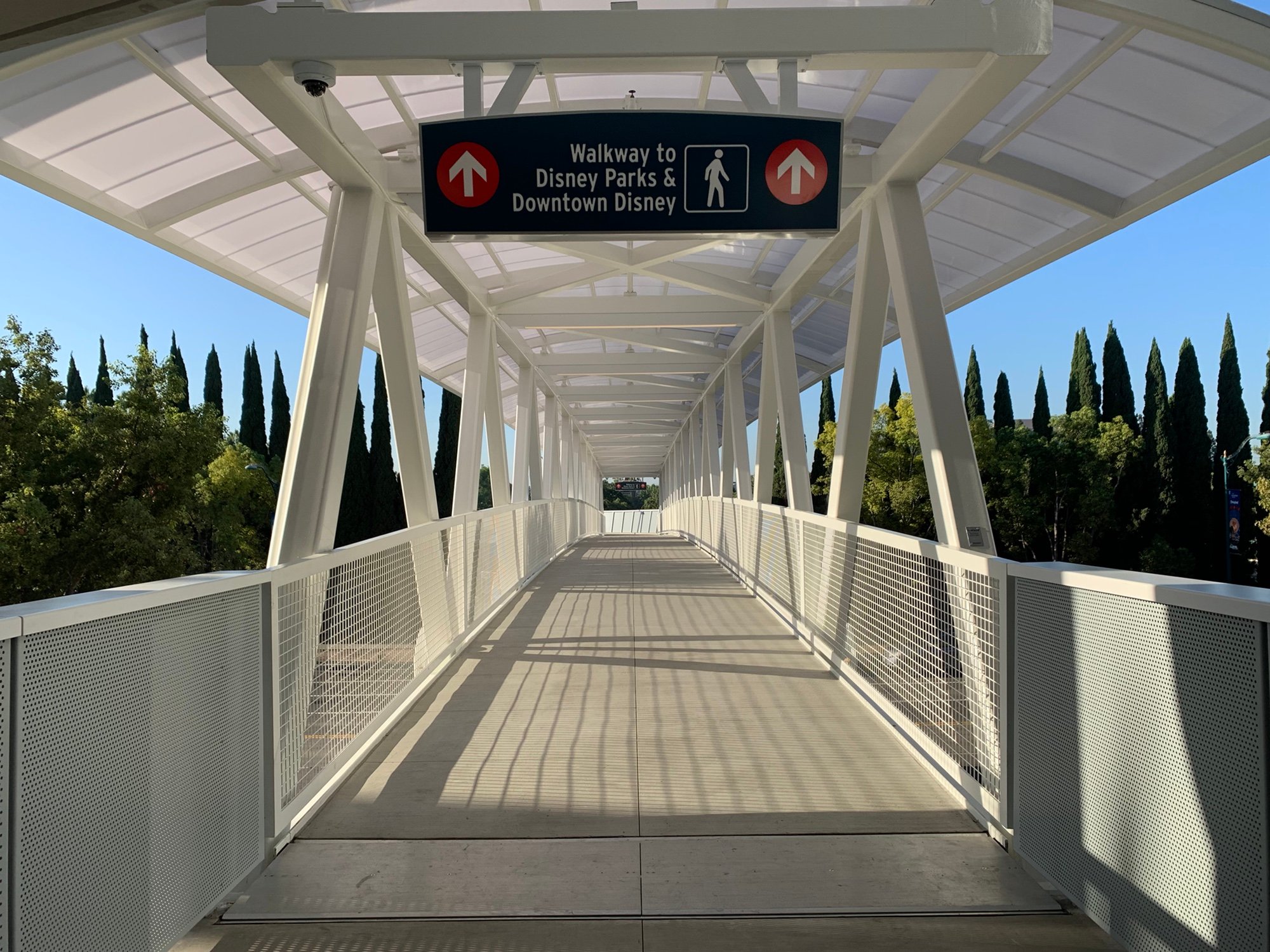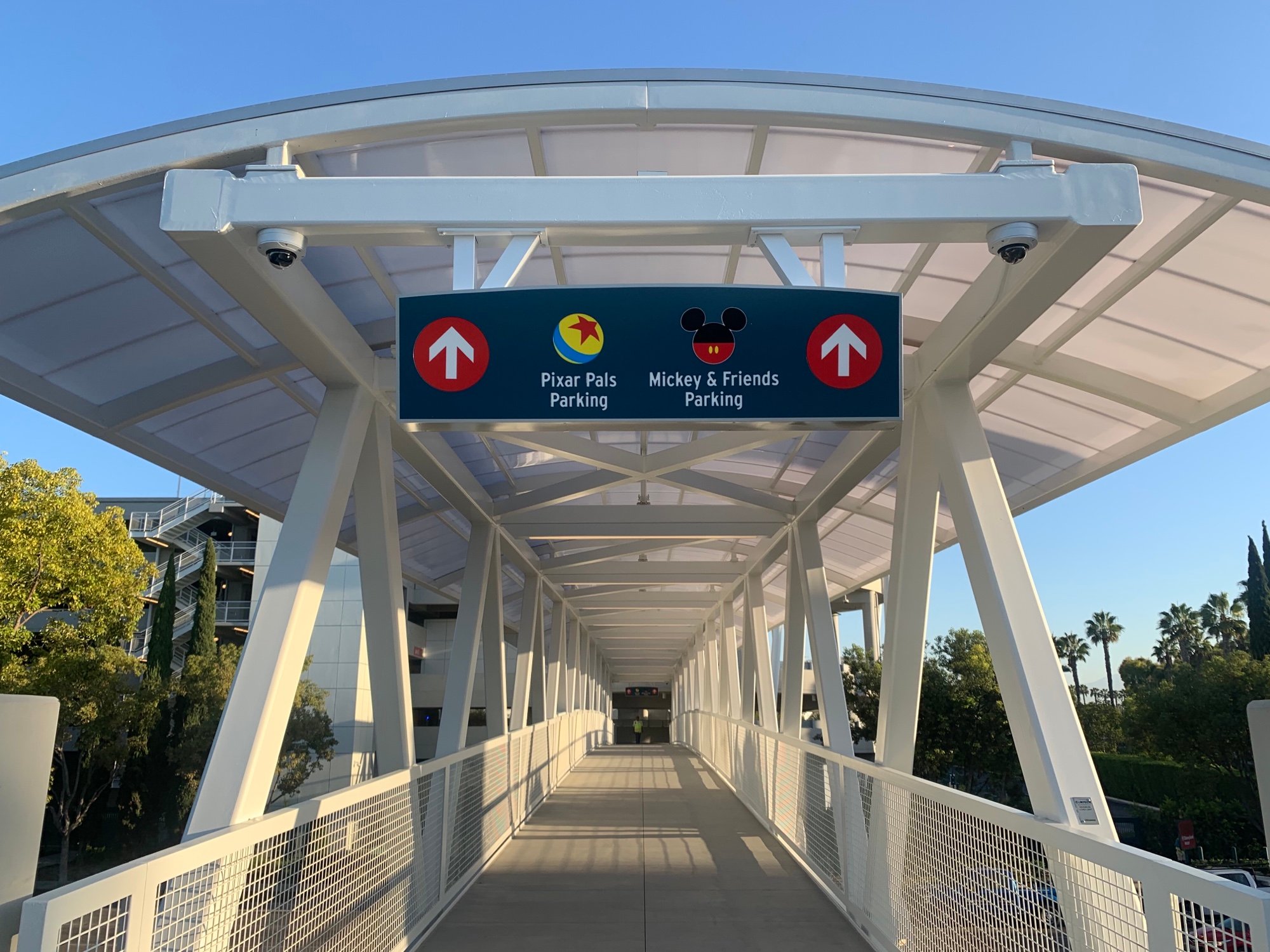 A ramp leads guests down the walkway that eventually connects to the bag check area after passing the monorail station.
Guests can still get to Disneyland Drive and Magic Way under the pedestrian bridge.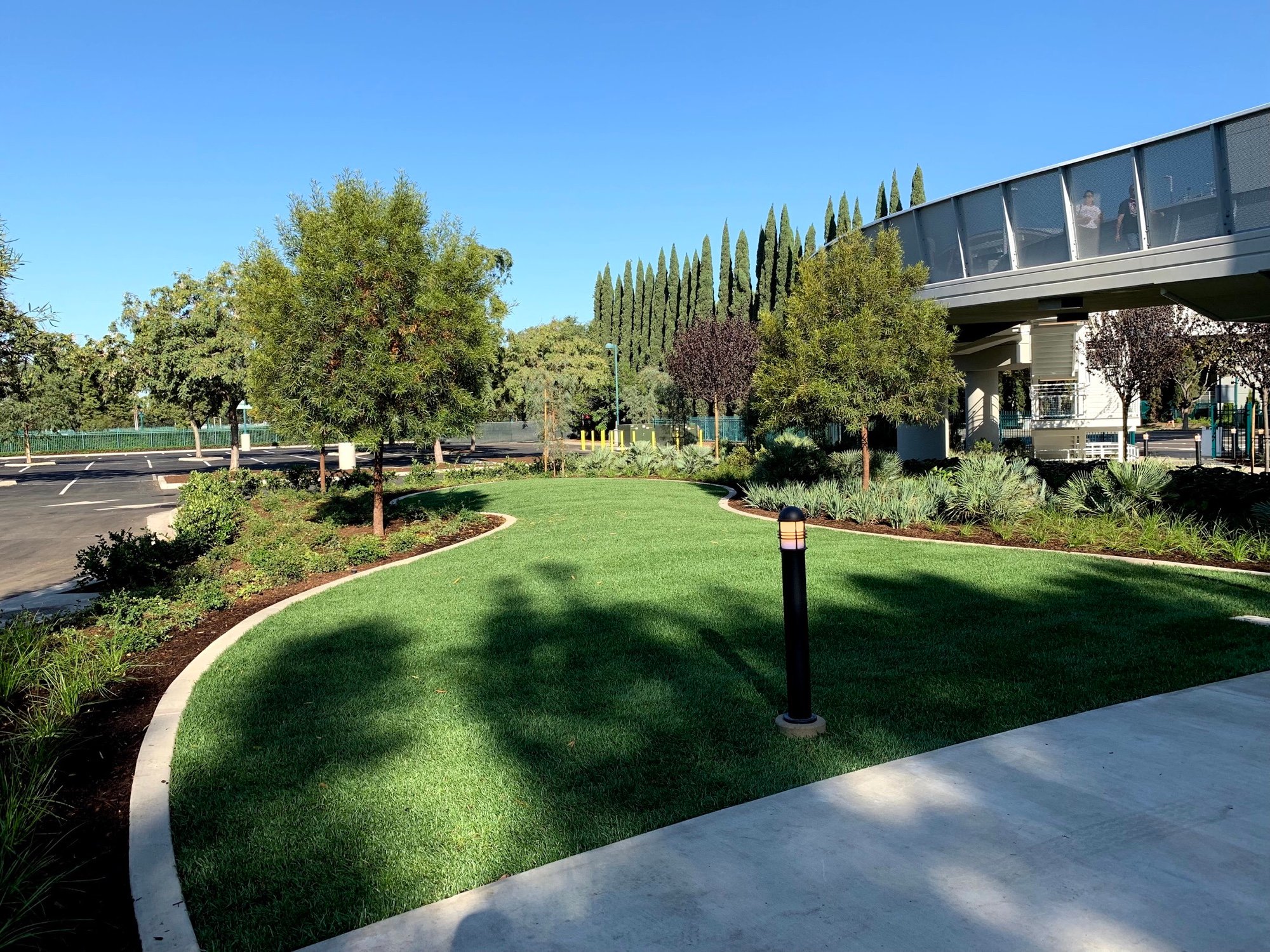 Continuing towards the Downtown Disney bag check area.
As always, keep checking back with us here at BlogMickey.com for the latest from around the Disney Parks!