Earlier today, we took flight about 350′ above Disney Springs on the recently reopened Aerophile balloon. As part of our ride, we decided to take a look at some of the ongoing construction projects at Disney Springs.
When Disney Springs reopened, there was nothing more surprising to us than seeing the work taking place to create a covered seating expansion at Homecomin'. The new Shine Bar + Social seating area converts what used to be umbrella covered tables and creates a proper, covered seating area that still takes advantage of some of the wonderful Florida evenings (especially in winter) with an open-air concept. As a reminder, here's a look at the concept art.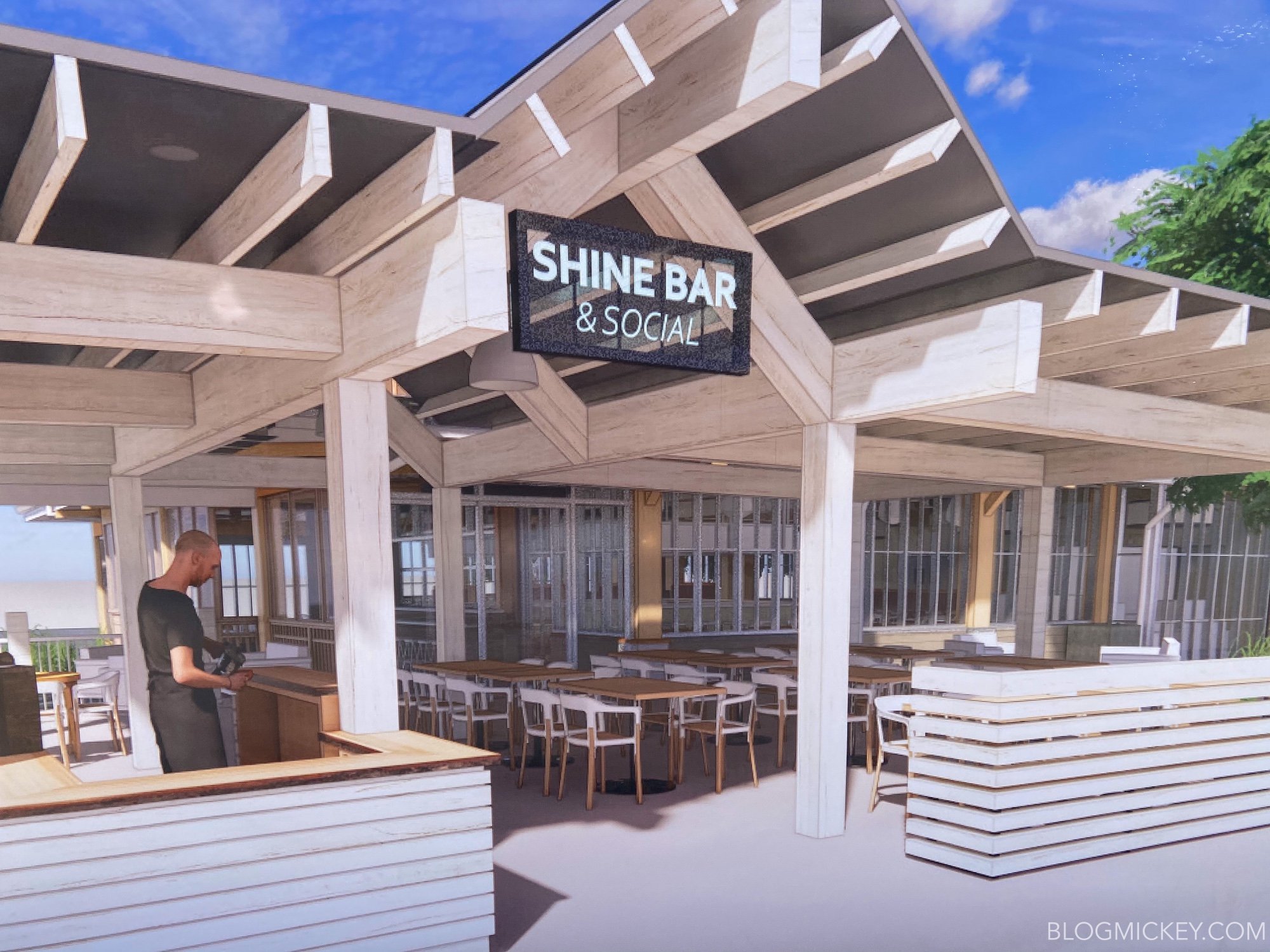 Here's a look at the expansion from 350′ in the air! We'll start with a wide view of the springs area that Disney Springs gets its name from. In the photo below, Homecomin' is in the bottom left.
Here's a closer look at Homecomin' and an even closer look at the Shine Bar + Social expansion currently under construction.
As always, keep checking back with us here at BlogMickey.com for the latest Disney Parks news and photos. We'll continue to bring you news and photos, where possible, through the Disney Parks closure due to Coronavirus (COVID-19) and will resume our normal coverage once the parks reopen to guests on July 11th!