The first themed canopy support piece has been installed for TRON Lightcycle Run at Magic Kingdom. While the piece has been in place for a few days, yesterday marked the first day we've been able to visit Magic Kingdom with the restrictive Disney Park Pass reservation system.
As you can see in the photos below, the white canopy support structure has been installed at the ground near Space Mountain. We expect installation to take place fairly rapidly as more pieces are staged nearby and ready for installation. Here's a look at the first canopy piece installed for TRON Lightcycle Run!
Here's a look at what the finished product will look like as seen at Shanghai Disneyland.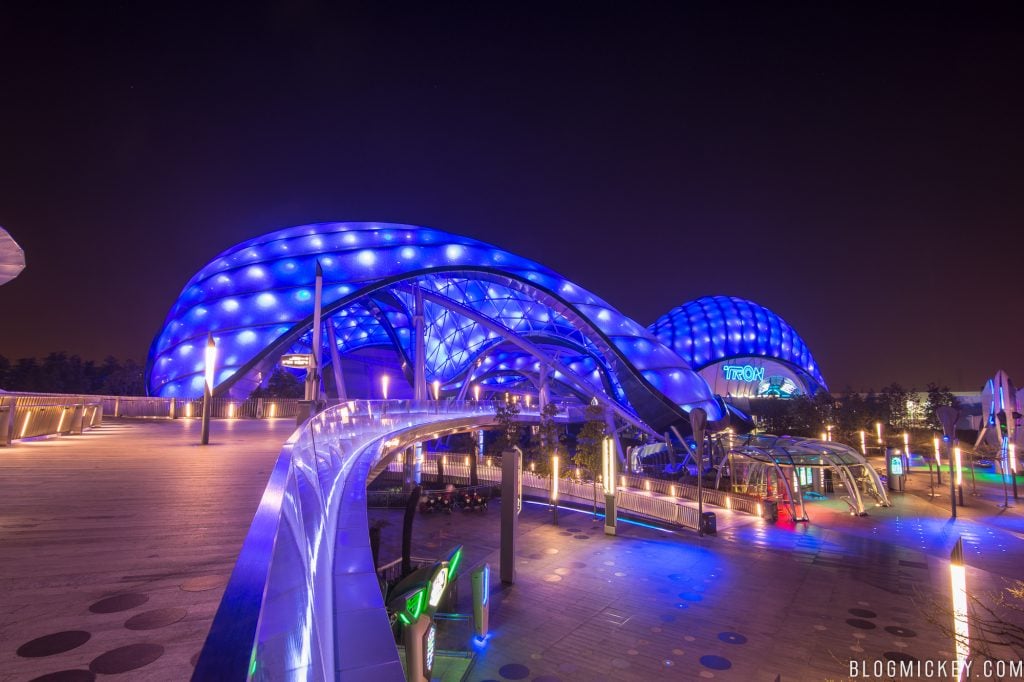 As always, keep checking back with us here at BlogMickey.com as we continue to bring you the latest news and photos from around the Disney Parks!