Well, it's not really how we wanted to enter the Indiana Jones Epic Stunt Spectacular theater after the COVID-19 pandemic shut down the parks, but the theater has reopened today. As a result of relying heavily on the Mobile Order system to encourage physical distancing, many quick service locations have large groups of guests waiting outside the entrance, waiting for their order to be readied. While there are social distancing markers outside of Backlot Express, it's still a popular option with ABC Commissary closed to serve as a Cast Member break room. As a result, large groups of guests can be seen waiting outside of the entrance until their food is ready.
To allow for more social distancing, Disney has opened up a section of the Indiana Jones Epic Stunt Spectacular theater to guests. The theater was already marked for social distancing as Disney had anticipated reopening the theme parks with physically distanced seating. A fight with the Actors' Equity union meant that Disney didn't reopen with shows. While that battle has seemingly been dealt with, shows haven't returned just yet, and some may never return. Either way, the theater is ready for guests and is open today! Guests must keep their masks on at all times, this is not a relaxation station. The entrance to the theater is at the normal exit closest to Backlot Express.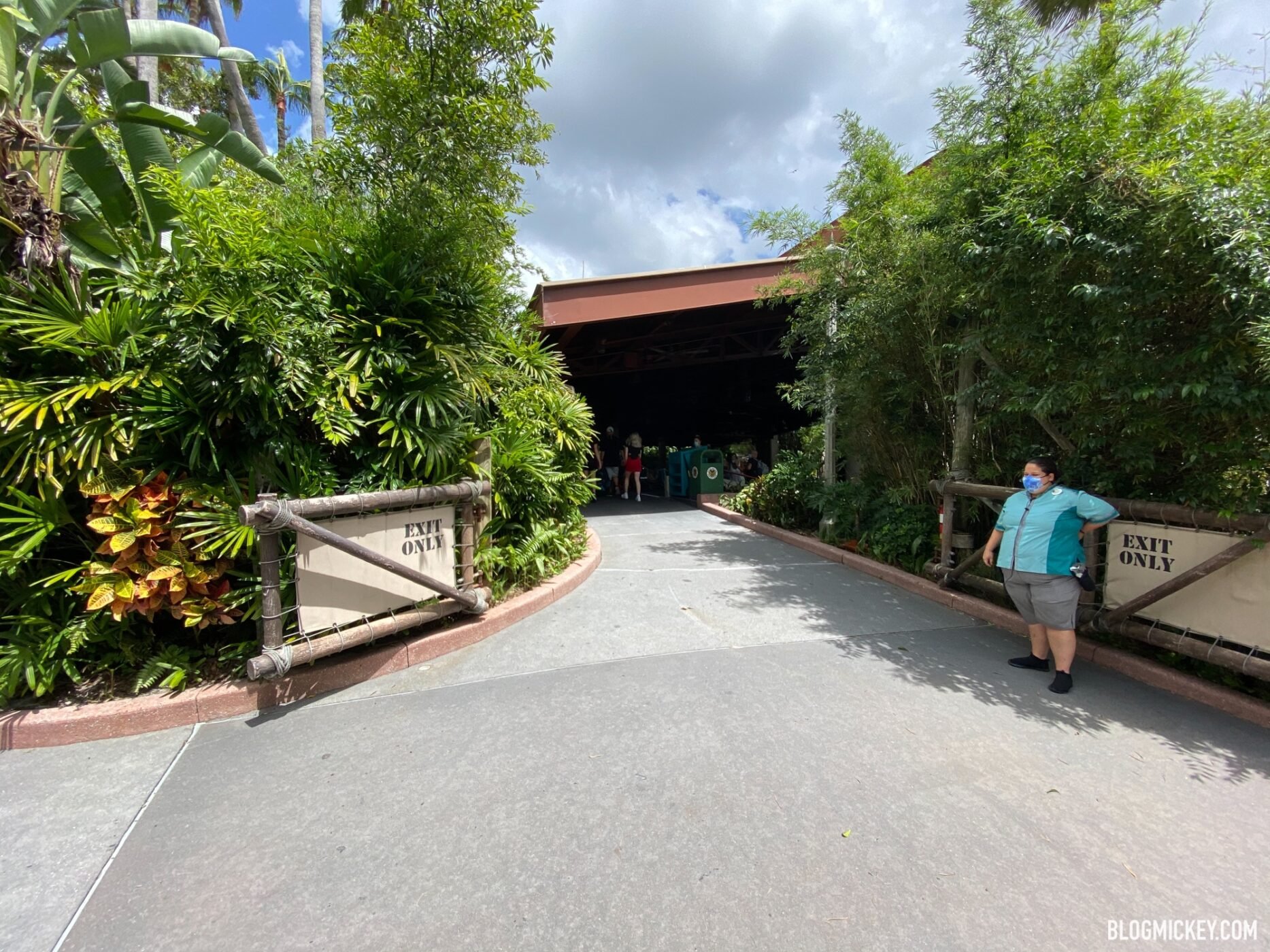 While we saw the show props completely out of the way a few weeks ago, the props are reset to the "show start" position. It looks like one of the floor effects is stuck at the moment.