While we've been doing our best from on the ground, the best angle of the TRON Lightcycle Run canopy construction is still from the air. Thankfully, friend of the site @bioreconstruct took to the skies above Walt Disney World recently to provide an updated look at the construction.
This first photo provides a good context on the location of the attraction – taking over a previously forested area next to Space Mountain in Tomorrowland.
A closer look at the construction shows the progress made on the canopy that will provide not only protection from the elements for the outdoor portion of the roller coaster, but a dynamic light effect too when the sun falls.
Here are a few more photos of the construction.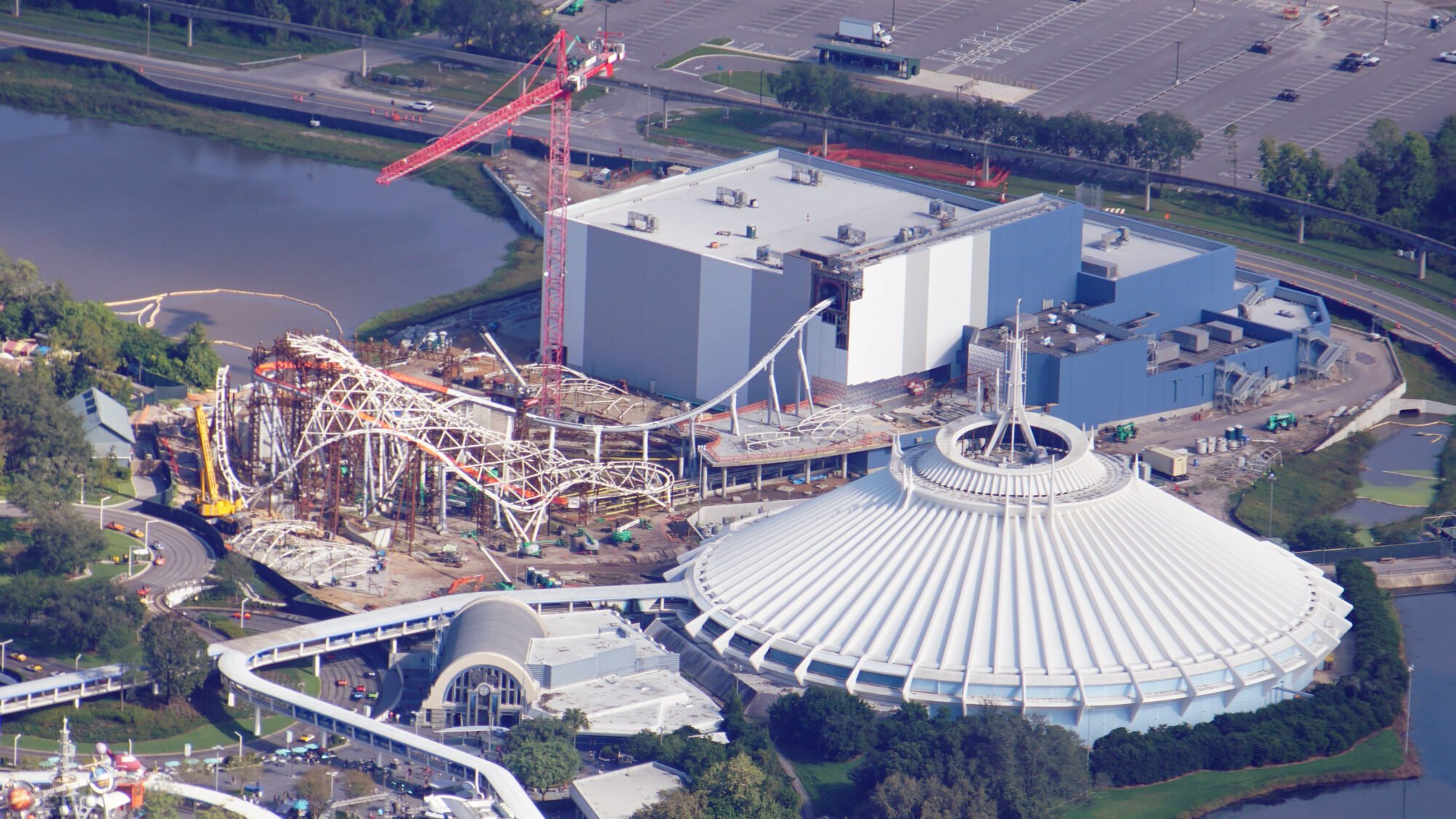 Here's a look at the work from inside Magic Kingdom.
The TRON Lightcycle Run is officially announced to open before October 2021, but rumors suggest it may be delayed.
As always, keep checking back with us here at BlogMickey.com as we continue to bring you the latest news and photos from around the Disney Parks!