Just days after we spotted a menu change that seemed to indicate signs of life for Casey's Corner at Magic Kingdom, more work is taking place to prepare the quick-service location for reopening. Recently, the windows were uncovered and cleaning of the interior of the location began as Cast Members prepare for reopening.
It is rumored that Casey's Corner will reopen in the next week or so as Disney looks to add some quick and easy options for guests camped out on Main Street USA for the return of fireworks. Disney has not announced a reopening date for the location, and it looks like they have not changed out the menu board to reflect the recent changes.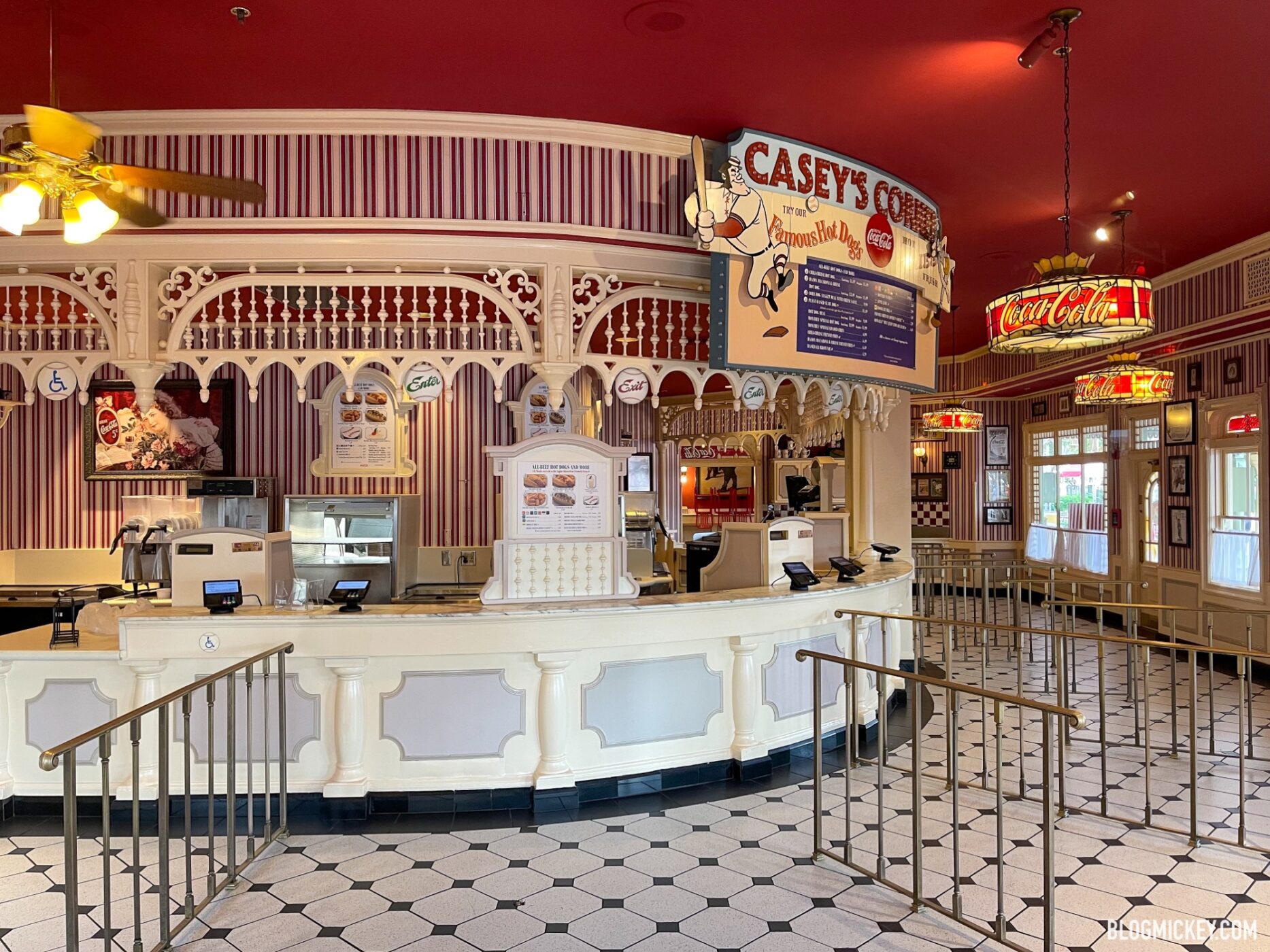 As always, keep checking back with us here at BlogMickey.com as we continue to bring you the latest news, photos, and info from around the Disney Parks!