On a recent trip along the EPCOT monorail, we got a wonderful view of the Journey of Water – Inspired by Moana attraction construction site. As a reminder, this walk-through experience will bring Moana to EPCOT in the form of lush landscaping and dancing water fountains. Disney has not announced an opening date for this experience yet.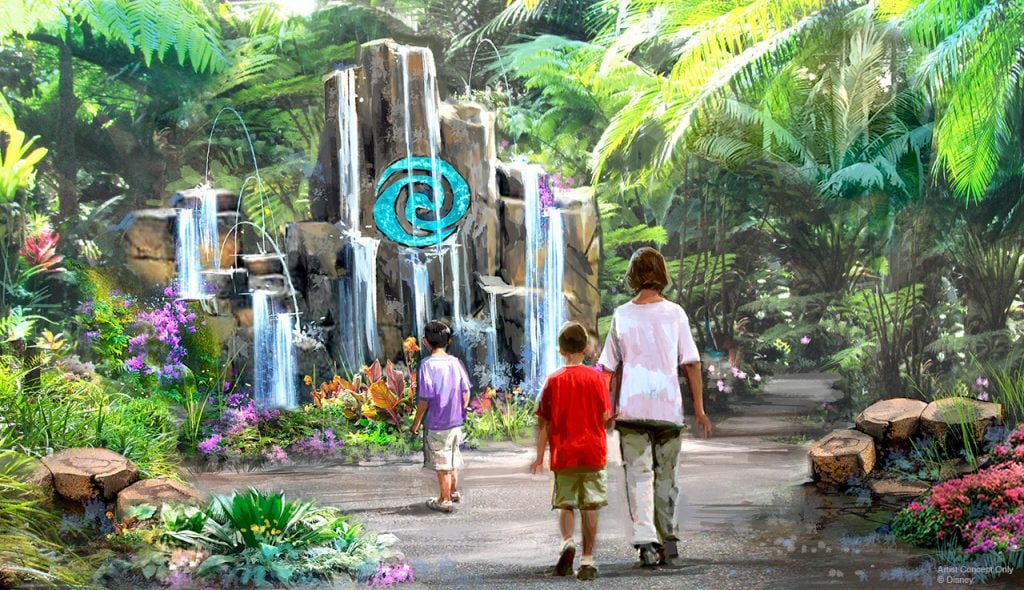 Located to the southwest of Spaceship Earth, Journey of Water – Inspired by Moana is technically in the World Celebration neighborhood, although we wouldn't be surprised if Disney redrew some of the lines to ensure that Journey of Water ends up in World Nature.
In the concept art below, we can see that Journey of Water (lower left) is inside the monorail beam, which would place it in World Celebration according to the art released by Disney above.
Now, back to our recent monorail ride and we can see that Disney is actively preparing the land for construction. Up until very recently, there were piles of dirt in this area, but those have been leveled as Disney hopefully prepares for significant construction in the area.
As we continue along the monorail loop and towards Spaceship Earth, we have a more comprehensive look at the entire area that will become Journey of Water – Inspired by Moana.
The only vertical construction on the site so far appears to be an access stairway to the tunnels that run underground in the World Celebration section of EPCOT.
The concrete seen in the photo below is leftover from the Innoventions structures.
For more on Journey of Water – Inspired by Moana, check out our project overview page below!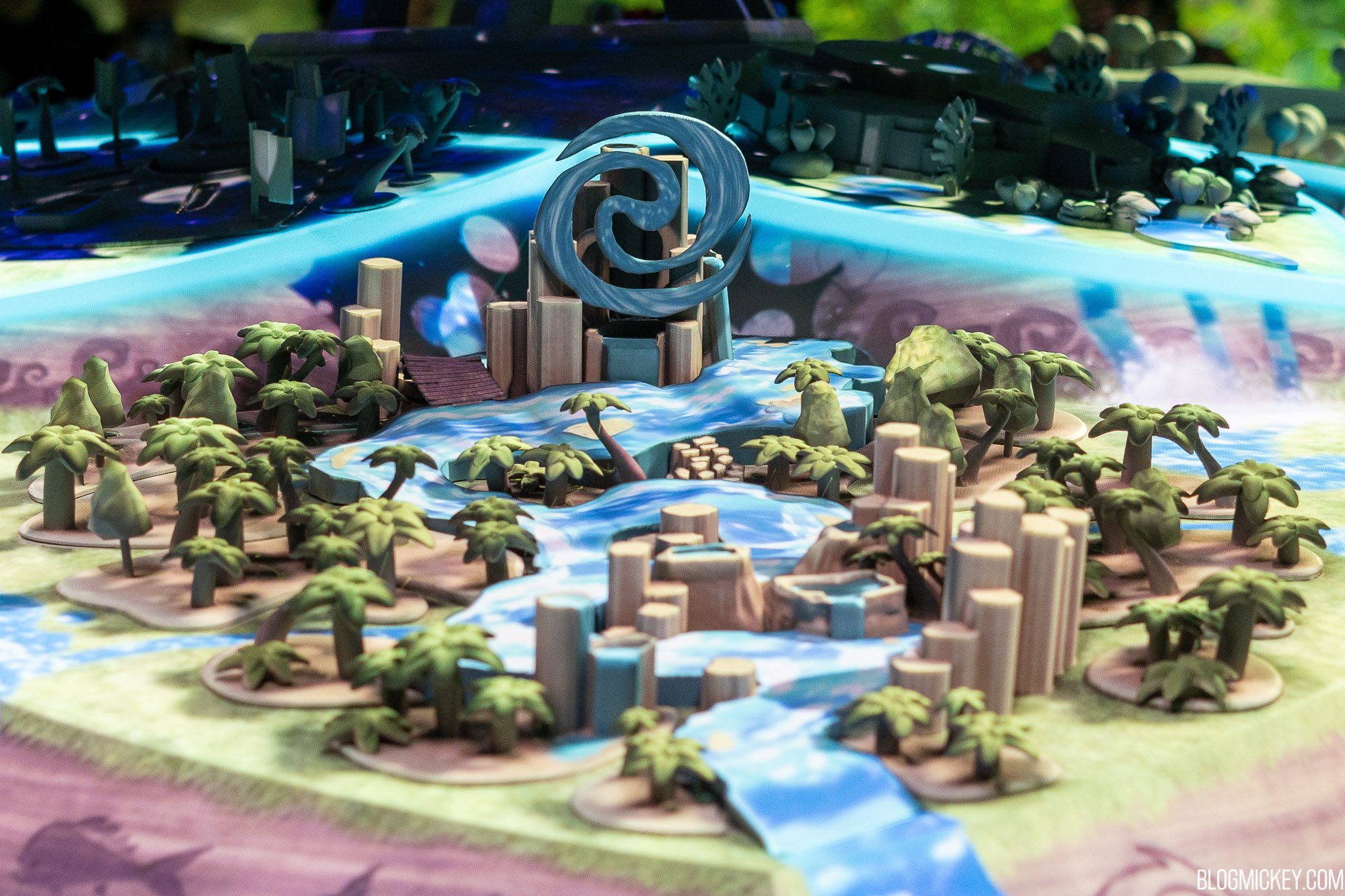 As always, keep checking back with us here at BlogMickey.com as we continue to bring you the latest news and photos from around the Disney Parks!