In a 30-minute roundtable discussion on the new Princess and the Frog attraction that will replace Splash Mountain at Disneyland and Walt Disney World, Walt Disney Imagineer Charita Carter talked a little bit about how Disney will incorporate new technology into the ride. Carter, who is the Producer and WDI Team Leader for the project, said that Disney is trying to "change the game" when it comes to their animatronics and scenic illusions.
Well I can tell you as Imagineers, first of all, we're always interested in expanding our storytelling and advancing our storytelling techniques.

So with this particular project, the way that we are approaching our audio-animatronic figures would be an example of how we are looking to advance the storytelling and really just kind of change the game, as well as the way that we're approaching our scenic illusions and our visual effects so that we can create an immersive environment that is seamless for our guests.
The concept art released earlier today seems to point to how Disney might make good on both of these promises. If Disney is able to deliver multiple audio-animatronics throughout the ride that match or expand on the fluidity and reality of recent animatronics such as Elsa from Frozen Ever After, or the Shaman of Songs from Na'vi River Journey, Disney has a real opportunity to pull a 90's attraction into the future.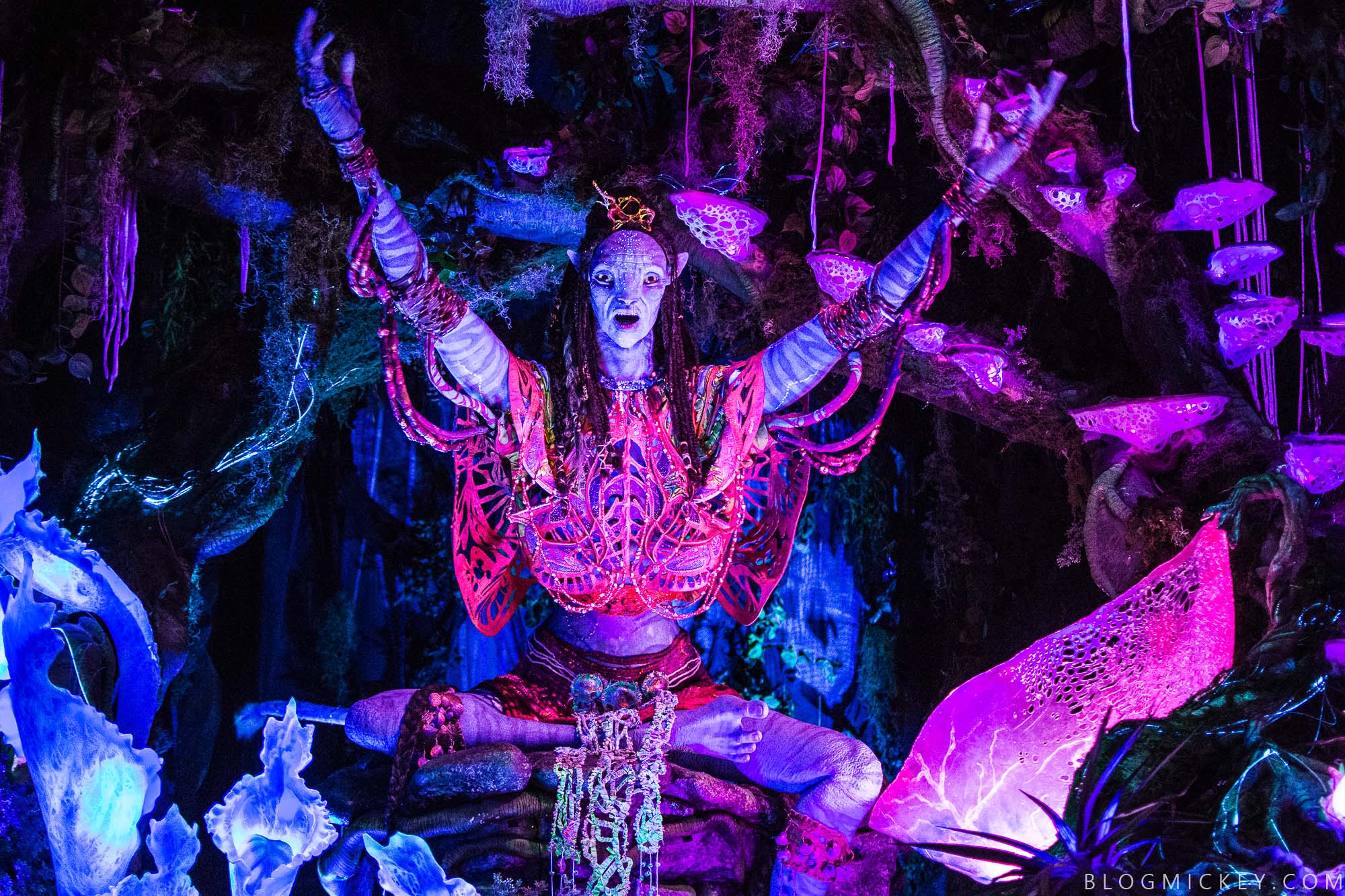 When thinking about scenic illusions, it's hard to imagine that Disney won't incorporate dreaded "screens" into the attraction to get Walt Disney Aniamtion in on the project. We might even be able to see an example of how screens might be used in the concept art below as a band of critters plays in the background. We imagine Disney might try to execute some scenes like they do in Na'vi River Journey where creatures add depth to scenes utilizing screens.
Finally, Disney has an expansive base of animatronics already installed in the ride that we expect they can use and improve on as well. With over 100 animatronics, Disney has an opportunity to create an immersive story that builds upon the story of Princess and the Frog.
As always, keep checking back with us here at BlogMickey.com as we continue to bring you the latest news, photos, and info from around the Disney Parks!