Ziploc has moved it's Magic Kingdom attraction sponsorship from Splash Mountain to Jungle Cruise. The Ziploc branding is now visible on a crate at the Jungle Cruise attraction exit and any branding in the Splash Mountain queue has been removed.
The move was likely made to associate Ziploc with a less problematic attraction and possibly even signals that work on the Splash Mountain transition into a Princess and the Frog attraction could be on the horizon (no sense in sponsoring a closed attraction).
Here's a look at the new sponsorship at Jungle Cruise, as well as a look back at the former Ziploc sponsorship of Splash Mountain.
Cast Members BlogMickey.com spoke with indicated that even more "gnu" sponsorship locations could pop up in the future.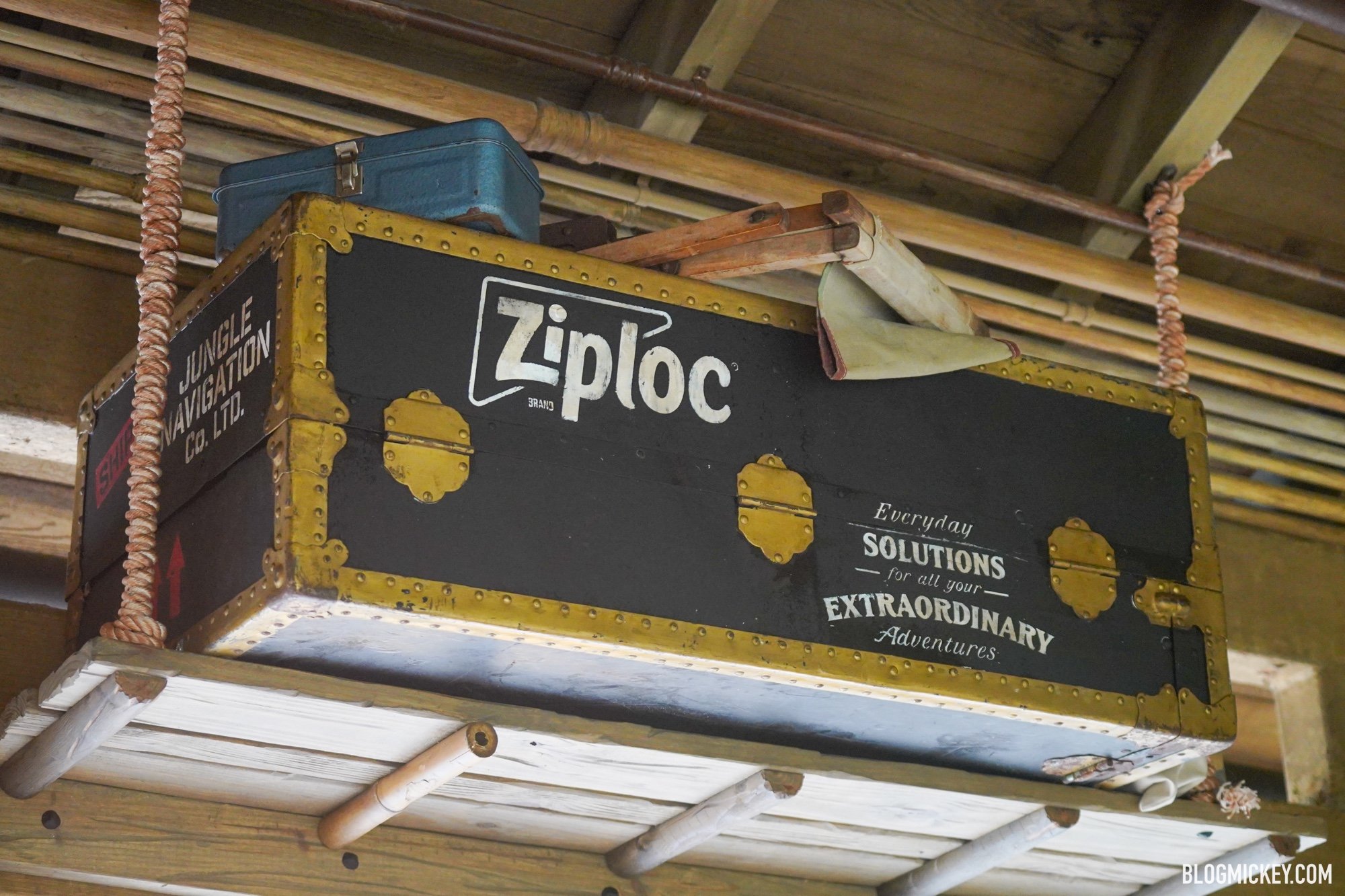 And here's the former Splash Mountain sponsorship.
Bag distribution ended some time ago and the crate with the Ziploc logo has been painted over and moved slightly in the queue.
As always, keep checking back with us here at BlogMickey.com as we continue to bring you the latest news, photos, and info from around the Disney Parks!