With the opening of Space 220 yesterday, we got our first look at just how popular the restaurant would be. Following a 5-hour standby wait yesterday, Space 220 Restaurant implemented a virtual queue today. As a refresher, the restaurant is open for walk-up/virtual queue only through September 26. Beginning September 27, Space 220 reservations are "strongly recommended".
On September 20, reservations for Space 220 went live on the Walt Disney World website and My Disney Experience app. In short order, the reservations were completely full and many guests experienced frustration with how difficult the reservations were to secure. While Disney officially "strongly recommends" reservations for Space 220, Space 220 managers have told BlogMickey.com that there will be some allocation for standby beginning September 27. As a reminder, if you want to dine at Space 220 before September 27, it is walk-up/virtual queue only.
Guests hoping to dine at Space 220 will be able to dine in the lounge area on a first-come, first-serve basis. The lounge is designated by the white-top tables and makes up about 25% of the dining area. Views from the lounge are just as good as the other half of the upper level that is designated as reservation only. The arrival experience for the lounge is the exact same as the rest of the restaurant. Here's a look at the split, lounge to the right, reservation tables to the left.
A reverse view shows the lounge to the left and reservation tables to the right.
Here's another look at the upper/lower split of lounge and reservation tables.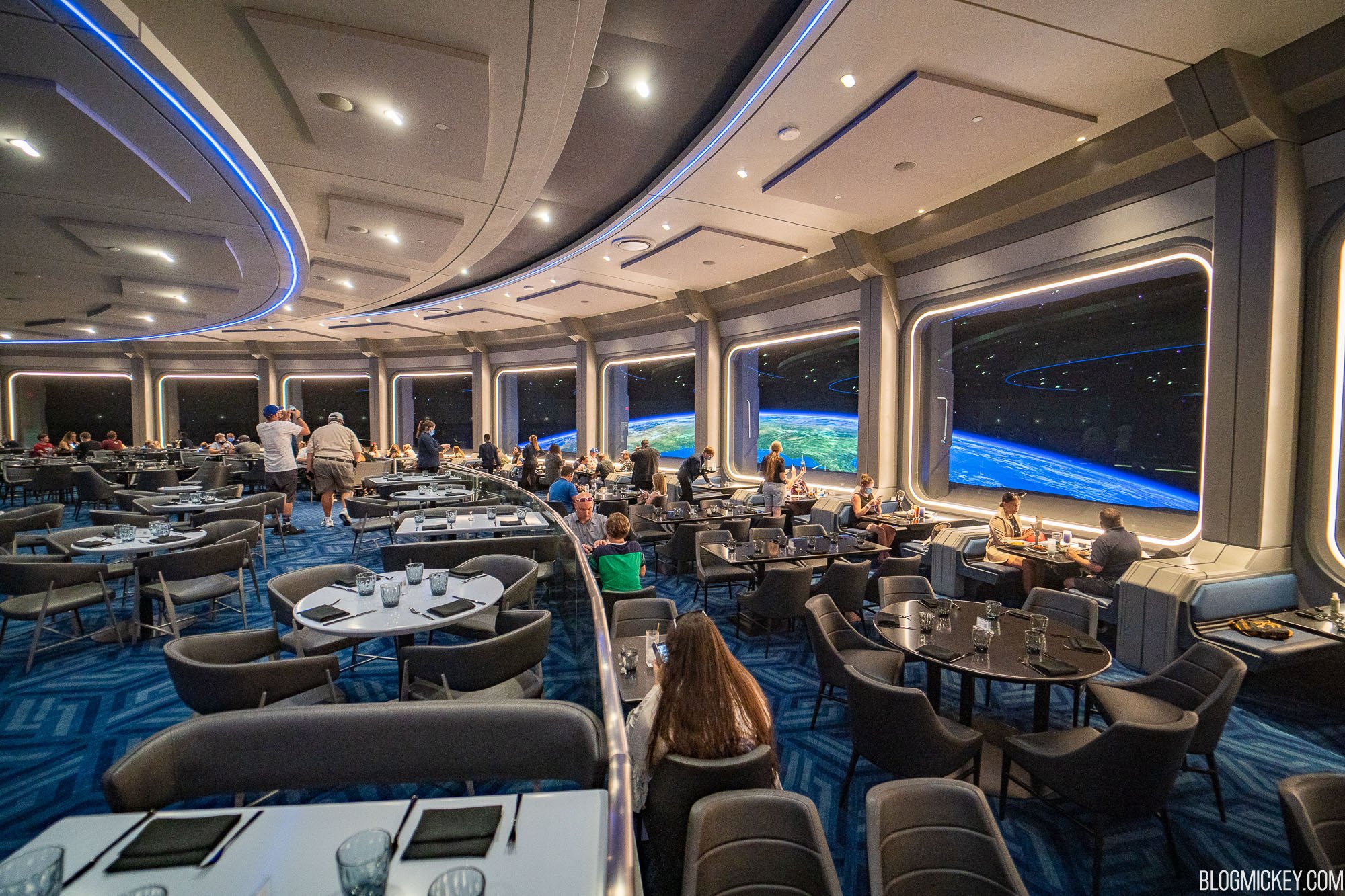 In addition to the prix fixe menu, guests can also order off of the lounge menu. If dining at the reservation-only tables, BlogMickey.com is told that guests will be charged the prix fixe price by default.
Here's a look at the Space 220 lounge menu.
As always, keep checking back with us here at BlogMickey.com as we continue to bring you the latest news, photos, and info from around the Disney Parks!