Good afternoon from Disney's Animal Kingdom! While walking around, we noticed that some Disney PhotoPass Cast Members were sporting a new look. As you can see in our photos below, the new Disney PhotoPass Cast Member costume is now vest-less and, as a result, drops the Nikon logo. As we understand it, this vest-less costume will be the new look for Disney PhotoPass Cast Members, and be fully rolled out by October 1st for Walt Disney World's 50th Anniversary.
It's unclear what the status of Disney's long-standing partnership with Nikon is, but we wouldn't read too much into the relationship as a whole just yet. That said, dropping the Nikon logo is a significant move, and we'll see how long it lasts. Here's a look at the new, much more subtle Disney PhotoPass Cast Member costumes. To identify a PhotoPass Cast Member, you'll now have to look for the patch on their right sleeve.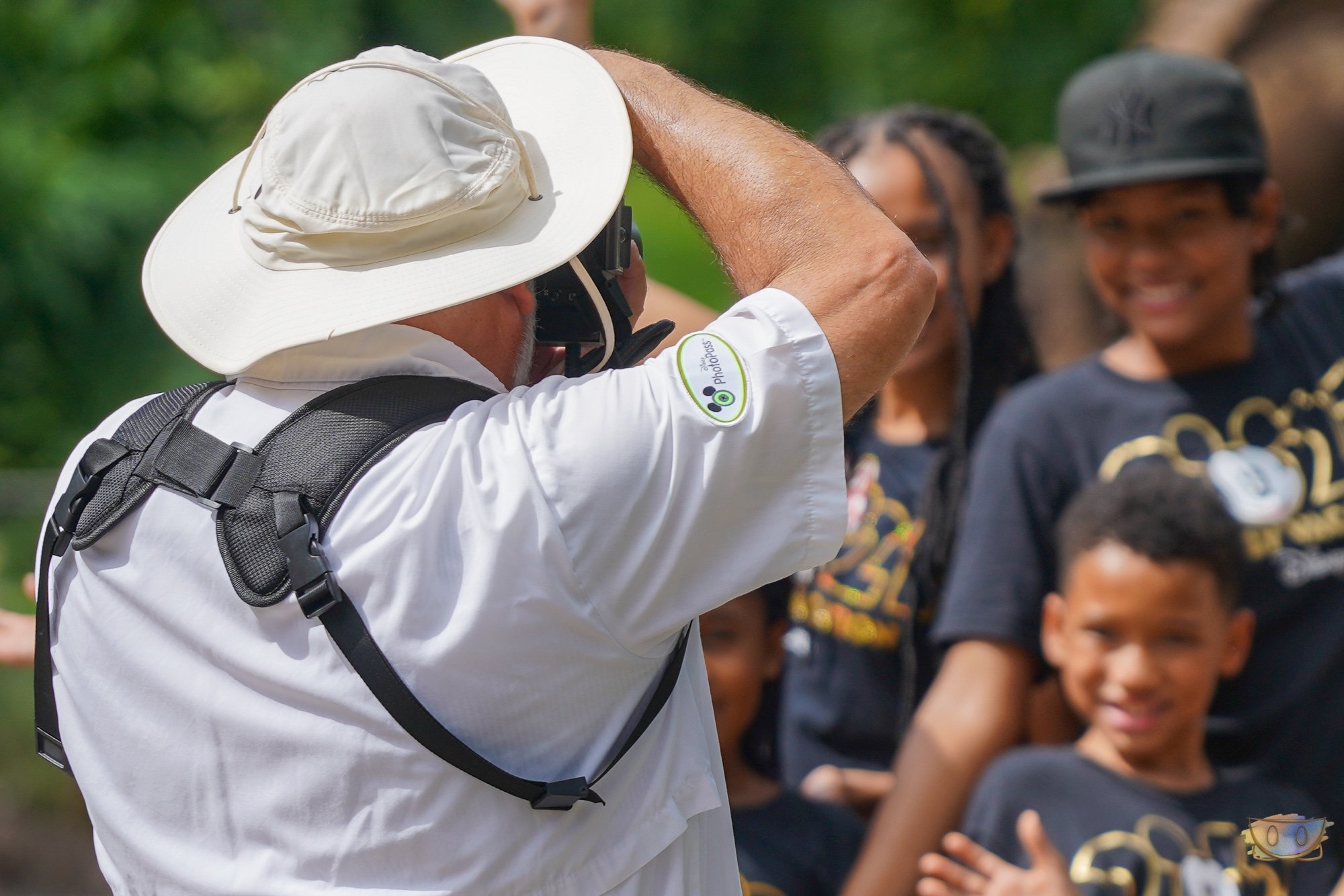 Here's a look at the current (soon to be old) look with vest and Nikon branding.
As always, keep checking back with us here at BlogMickey.com as we continue to bring you the latest news and photos from around the Disney Parks!