As Disney World prepares to launch their Disney Genie and Disney Genie+ offerings at Walt Disney World, Lightning Lane signage continues to pop up around the theme parks. For a refresher on Lightning Lane and how it interacts with Disney Genie and Disney Genie+, check out our article below.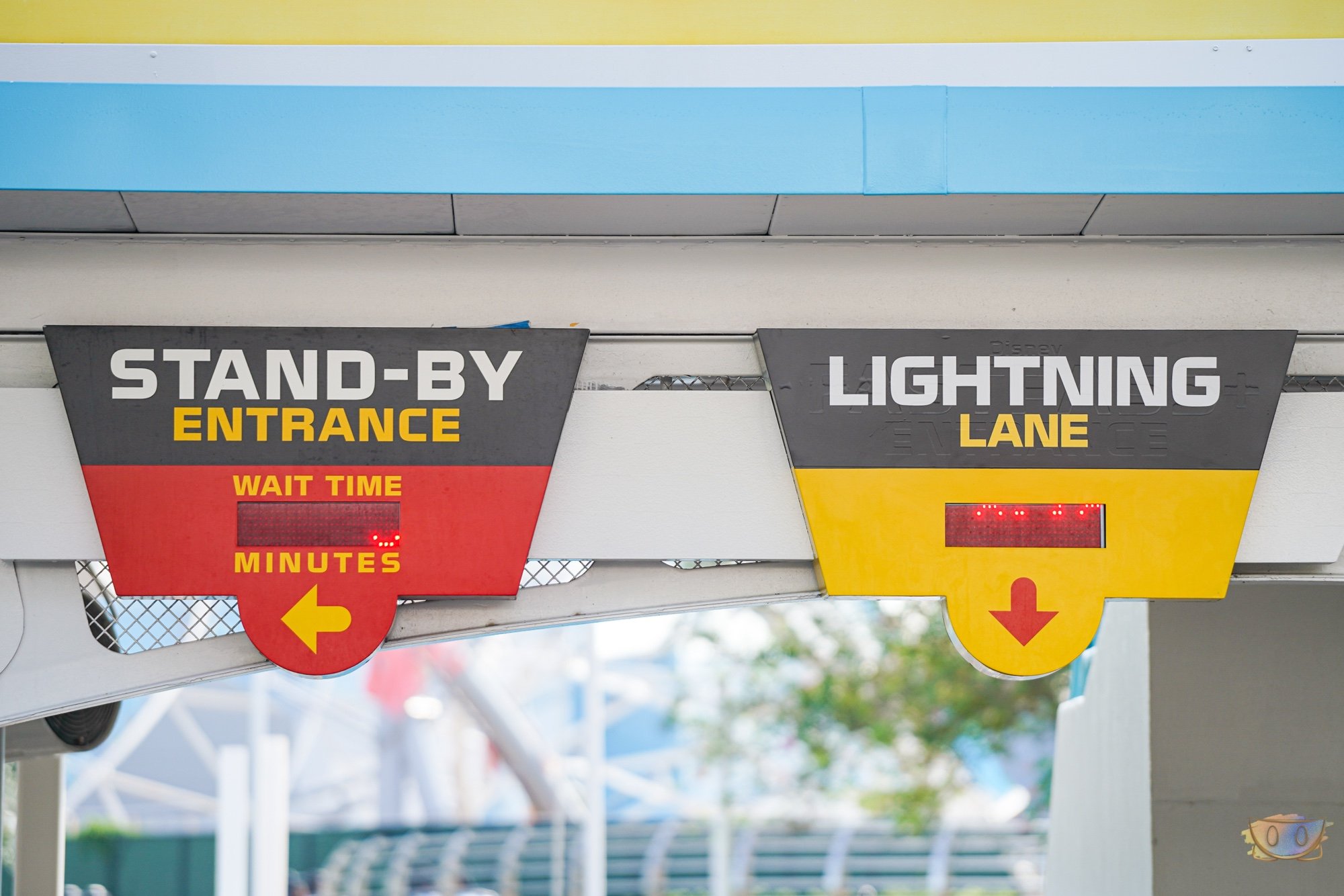 With that out of the way, we noticed that Lightning Lane signage was recently installed at Rise of the Resistance, which will be accessible via an Individual Attraction Selection purchase. Of course, this will be seperate from a Disney Genie+ purchase, which is what the majority of Lightning Lanes will fall under. Disney did install signage for "Virtual", but that's a seperate discussion.
Ultimately, this could highlight a naming or messaging problem for Disney once Disney Genie+ rolls out. Once guests are told that they need to purchase Genie+ for access to Lightning Lanes, it would be fair for them to assume that their purchase would cover anything with the designation of "Lightning Lane". It does not. It is our hope that executives rethink the naming of Individual Attraction Selections to better differentiate between the offerings. It would not only help guests, but also Cast Members who will undoubtedly be flooded with questions and complaints.
As always, keep checking back with us here at BlogMickey.com as we continue to bring you the latest news and photos from around the Disney Parks!