Following the reveal of the new look for Disney's Contemporary Resort lobby earlier this morning, we have a look at the brand new Steakhouse 71 restaurant! Steakhouse 71, the restaurant that will replace The Wave…of American Flavors, is set to open on October 1st. Serving breakfast, lunch, and dinner, Steakhouse 71 promises not only serve some good food and drinks, but also be a relaxing space where guests can enjoy the history of Disney's Contemporary Resort and the Walt Disney World Resort.
Here's what we wrote about the space before it was announced:
Taking what Disney has announced into account, our sources indicate that The Wave…of American Flavors will absorb the historical theming that the lobby is getting, and the new dining experience that Disney eludes to in their press release will be Steakhouse '71.

Steakhouse '71 will reportedly take cues from the 

Steakhouse 55 concept at the Disneyland Hotel

, and the restaurant will be decked out in historical photos of not only construction of The Contemporary, but also early construction of Walt Disney World. This theme will be heavy in nostalgia, and sit in contrast with The Incredibles theme taking place in the guest rooms.
As you can see below, Steakhouse 71 will follow along with the nostalgia found in the lobby and will be an incredible space for Walt Disney World fans.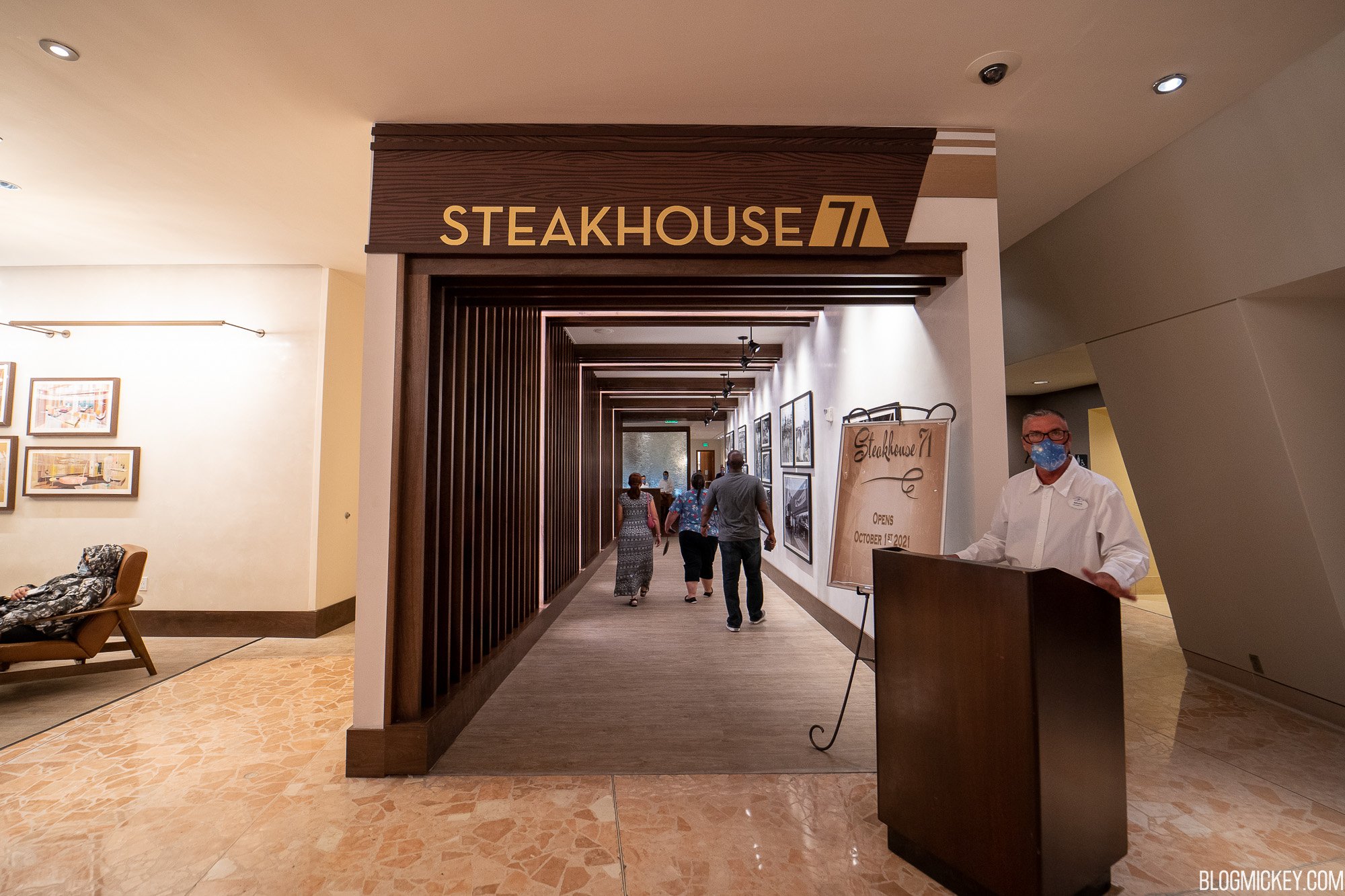 Cast Members were kind enough to allow us to walk the hallway to show off some of the types of photos and history guests can expect from the space. Photos of the restaurant itself were off limits as Cast Member test meals commence, but hopefully this whets your appetite for Steakhouse 71!
As always, keep checking back with us here at BlogMickey.com as we continue to bring you the latest news and photos from around the Disney Parks!