With the announcement that Guardians of the Galaxy: Cosmic Rewind will open summer 2022 at EPCOT, Guardians of the Galaxy director James Gunn shared the news to his Twitter account.
While a few comments expressed confusion over why Drax is wearing a shirt (it's lined with fine orloni leather and it feels quite pleasant and unrestrictive), other comments focused on characters seen in the attraction poster below.
While Gamora is sort of back in the Marvel Cinematic Universe (MCU) thanks to some time travel, Twitter users seemed more interested if Baby Groot turns into an adult Groot in the next installment of the Guardians of the Galaxy franchise. As it turns out, Gunn says that there are no hints to be gained from the attraction poster because Guardians of the Galaxy: Cosmic Rewind is in "its own universe" and not part of the MCU.
This departure from a reliance on strict timelines within a theme park based on feature films seems to be the future for Marvel. After tightly restricting the timeline of Star Wars: Galaxy's Edge, Disney threw out all timeline rules for Avengers Campus – often having multiple characters existing in the land in a way that doesn't respect timelines established in films or shows.
For more on Guardians of the Galaxy: Cosmic Rewind, check out our project page below!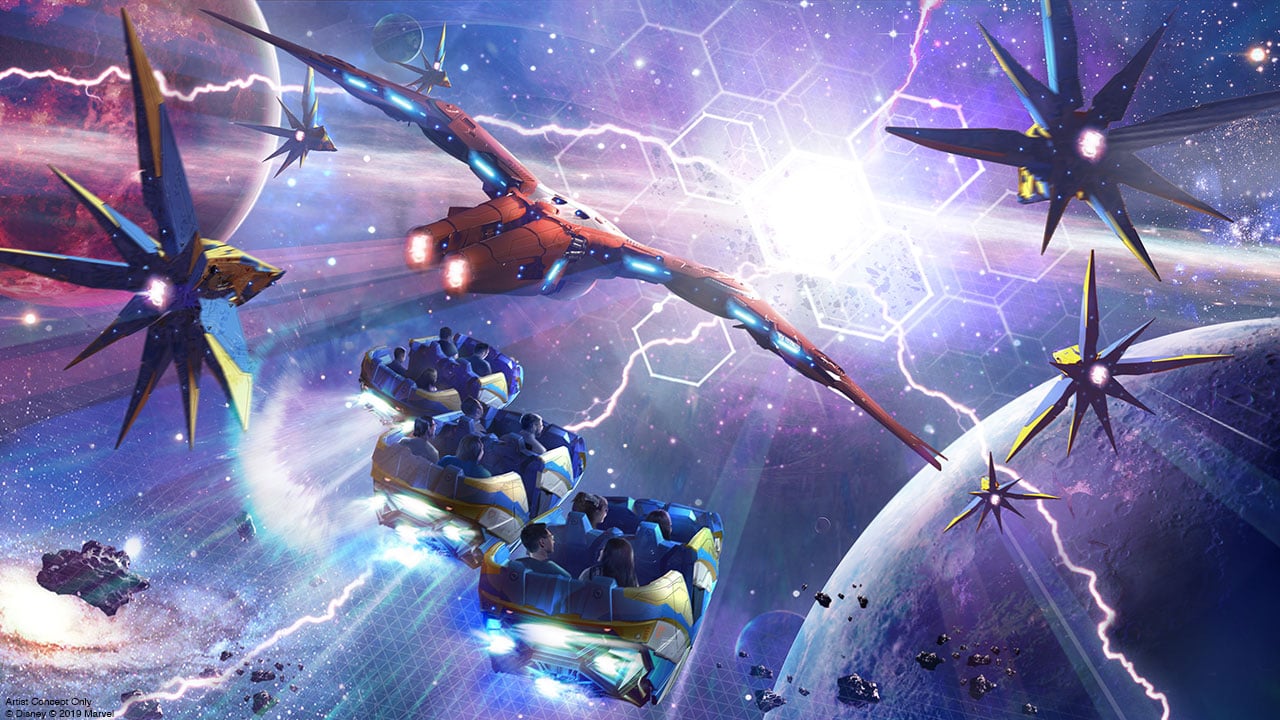 As always, keep checking back with us here at BlogMickey.com as we continue to bring you the latest news, photos, and info from around the Disney Parks!