The Indiana Jones Epic Stunt Spectacular has returned to Disney's Hollywood Studios, and as we wrote back in September, the show returns with some changes. We'll have another post detailing the return of the show, but one of the more significant changes we noticed was a disarming of Indiana Jones himself.
In the old version of the show, Indy could be found running around taking on bad guys with his whip and pistol. Just like many moments that draw from the Raiders of the Lost Ark movie, in the Indiana Jones Epic Stunt Spectacular, Indiana Jones comes face-to-face with a sword-wielding foe, and instead of attempting a sword vs whip fight, Indy makes it a sword vs gunfight and shoots the bad guy.
In the new version of the show, Indiana Jones does not have a pistol anymore, but does briefly steal and shoot a machine gun.
The lack of a pistol is just one aspect of a show that highlights on-set safety. Other portions of the show reveal how gunfire is simulated with compressed air. Here's a look at a new element in the show where, Zach, the special effects coordinator comes in and demonstrates how they fake the gunfire ricochets. Another script change that we noticed is that the word "dangerous" is no longer used when referring to explosives and gunfire.
Even though Indiana Jones no longer has a pistol, the bad guys still utilize machine guns and the airplane still has moments of gunfire.
Another change made to the show is that there are no on-stage "deaths". In the previous iteration of the show, the bad guys would lie motionless following gunfire from the airplane. In this version of the show, they simply run away.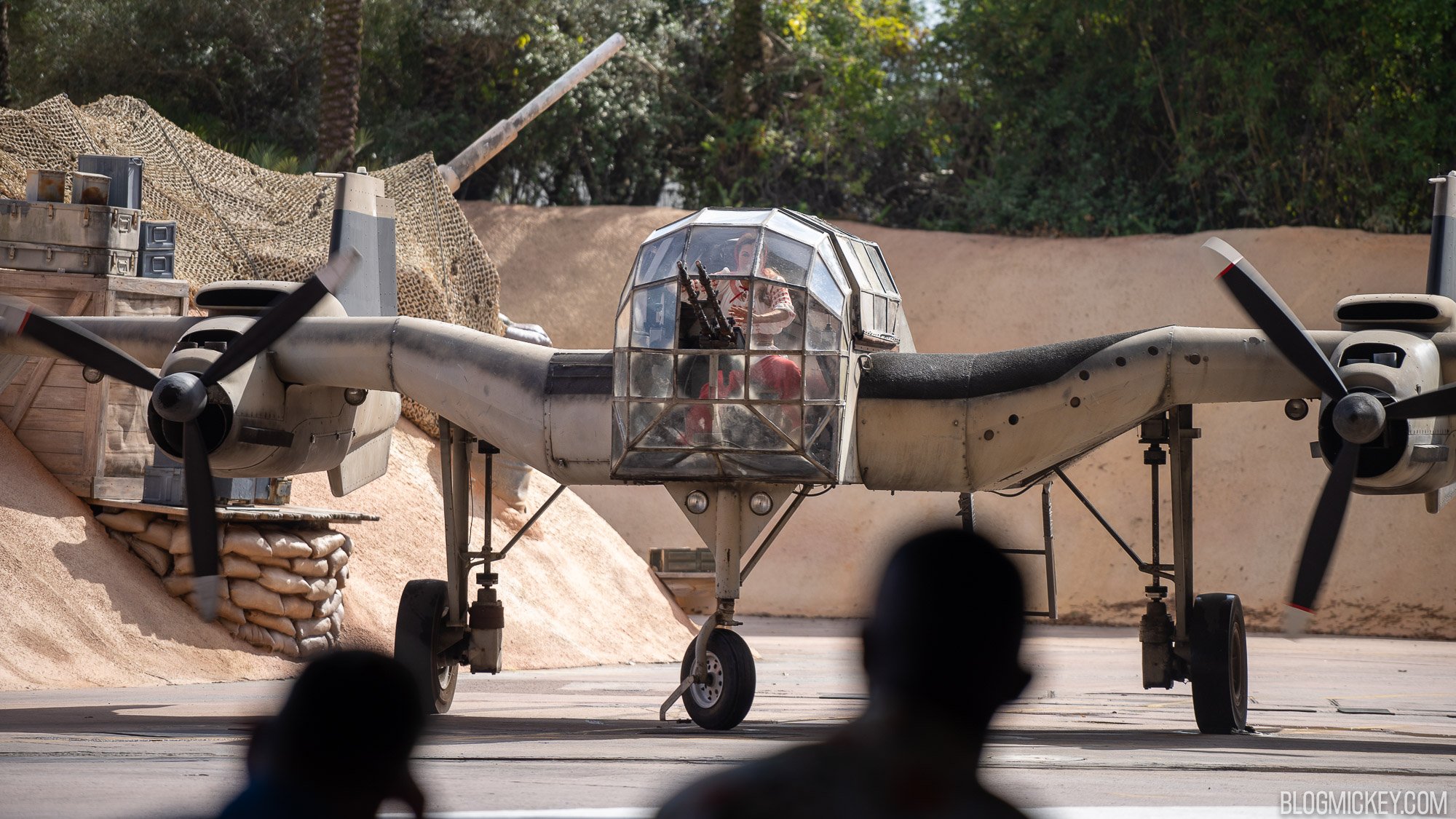 While there are changes made to the show, the spirit of Indiana Jones and the live-stunt show remain in place. After 644 days, Walt Disney World has taken a massive step in the direction of normalcy. Live entertainment is the pulse of Disney Parks, and perhaps no show breathes as much life into the parks as the Indiana Jones Epic Stunt Spectacular.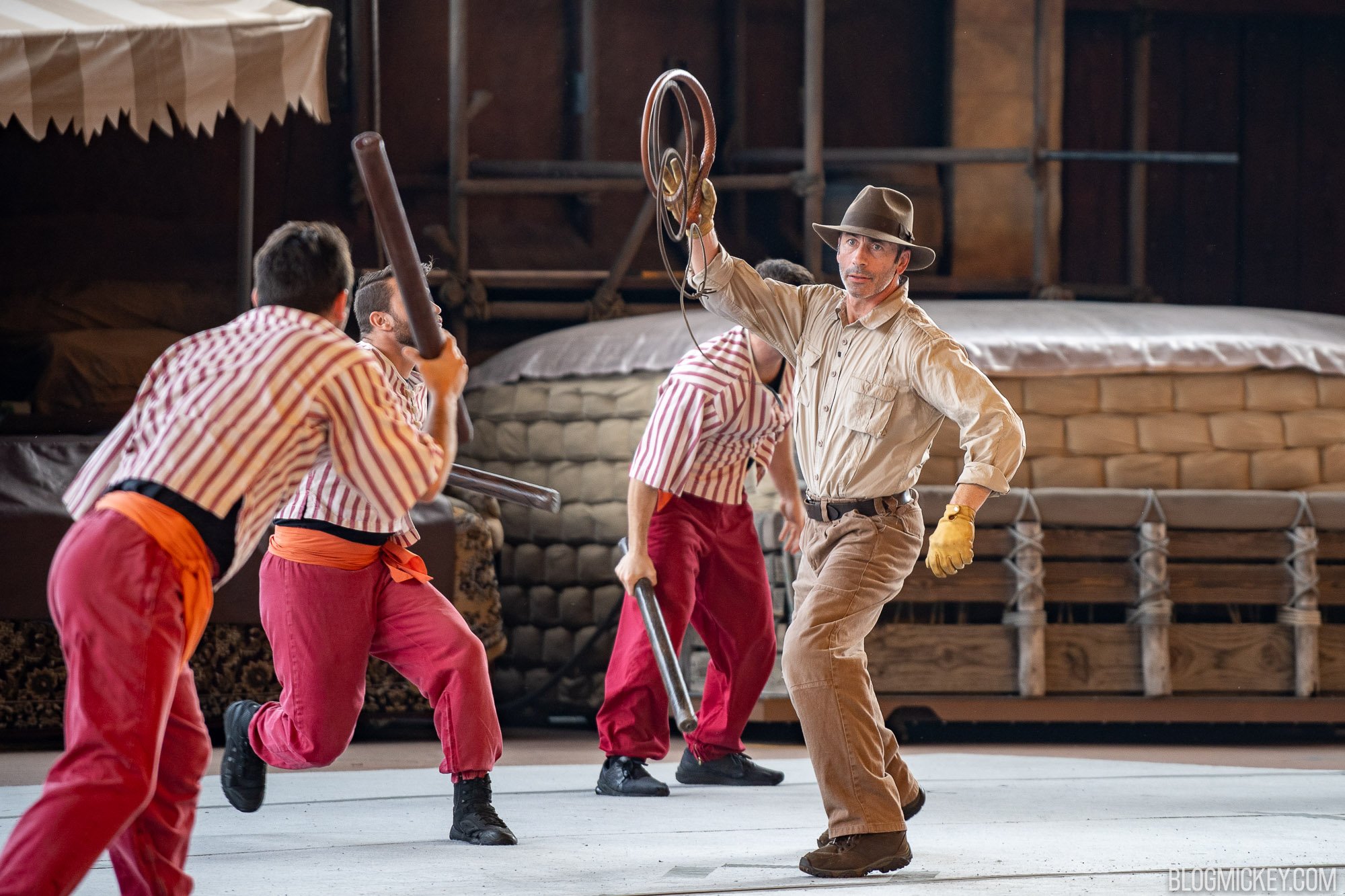 For a look at the full show, check out our video below!
As always, keep checking back with us here at BlogMickey.com as we continue to bring you the latest news, photos, and info from around the Disney Parks!