Disney D23 just put out their annual list of "Every Disney Moment We're Looking Forward to in 2022", and the TRON Lightcycle Run roller coaster did not make the list.
Last year, D23 left TRON and Guardians of the Galaxy: Cosmic Rewind off of the 2021 list, despite Disney previously announcing that both attractions would be open in time for the start of Walt Disney World's 50th Anniversary in October 2021. Indeed, both were not open by October, and only Cosmic Rewind has a vague opening season of "Summer 2022". Cosmic Rewind made the list of 2022 theme park openings.
Now, the exclusion of TRON Lightcycle Run from the list of things to look forward to could signal that the attraction is destined for a 2023 opening. Rumors have been swirling about Disney slow-playing the construction to have the attraction open in either late 2022 or early 2023 as the Walt Disney World 50th Anniversary wraps up.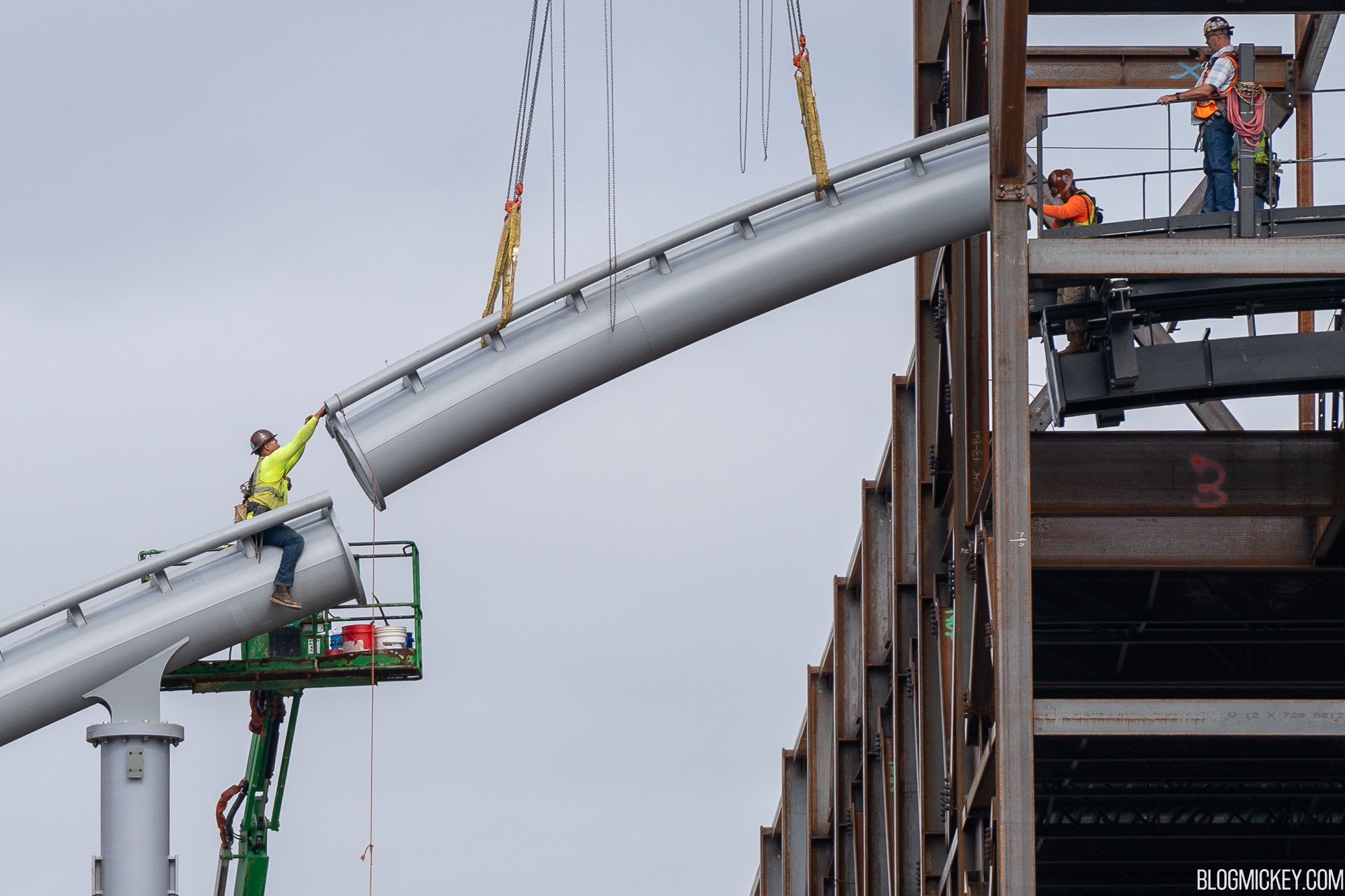 As of publish time, Disney has not announced an opening date, month, or even year for TRON Lightcycle Run. At the Destination D23 event in November, Disney Parks Chairman Josh D'Amaro simply said that TRON Lightcycle Run is opening "soon". What "soon" means to D'Amaro remains to be seen.
As always, keep checking back with us here at BlogMickey.com as we continue to bring you the latest news, photos, and info from around the Disney Parks!