With the turn of a calendar to a new month, we wanted to take an updated look at the Journey of Water – Inspired by Moana construction site at EPCOT.
As a quick refresher, here's the area in question.
Located just southwest of Spaceship Earth, the Journey of Water site will be just inside the monorail beam as seen in the bottom left of the concept art below.
We'll start with a (literal) high-level overview of the site thanks to photos from friend of the site bioreconstruct.
This overview takes a look at the World Nature section of EPCOT and a little bit of overlap with the World Celebration construction zone. Journey of Water is in the middle right of the photo below.
Technically, Journey of Water – Inspired by Moana is located in World Celebration. That said, the roughly drawn neighborhoods in the image put out by Disney below might be redrawn by the time the construction dust settles.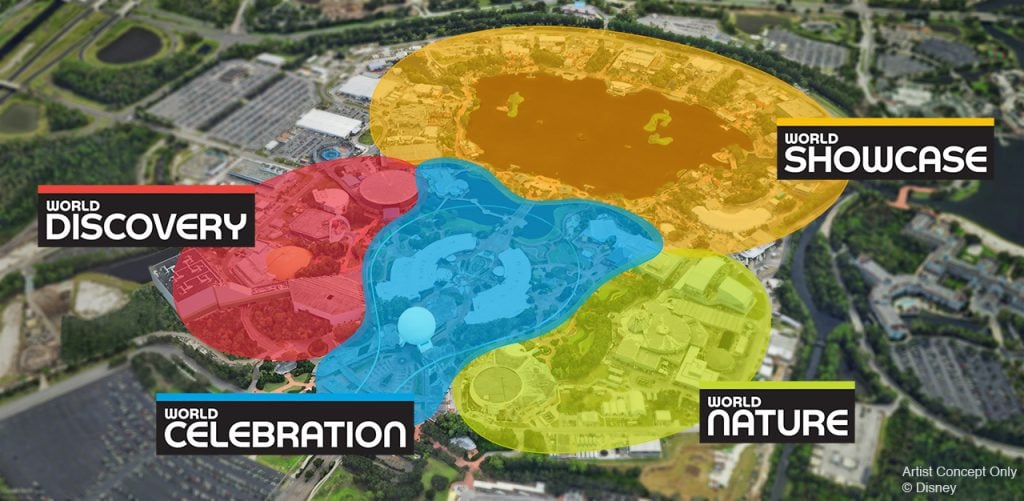 Here's another angle of the World Celebration construction site. The middle arrow highlights the Journey of Water site.
An even closer look shows a maze of concrete forms in the middle of the image.
Here's a look at the site from the monorail.
Our photos below come over a couple of days, so progress is visible between the two images. The images that were taken in the sunlight were from earlier today, while the images taken during an overcast day are a few days old. Here's a look around!
When completed, the area will be a walkthrough experience where the magic of water will come alive around guests.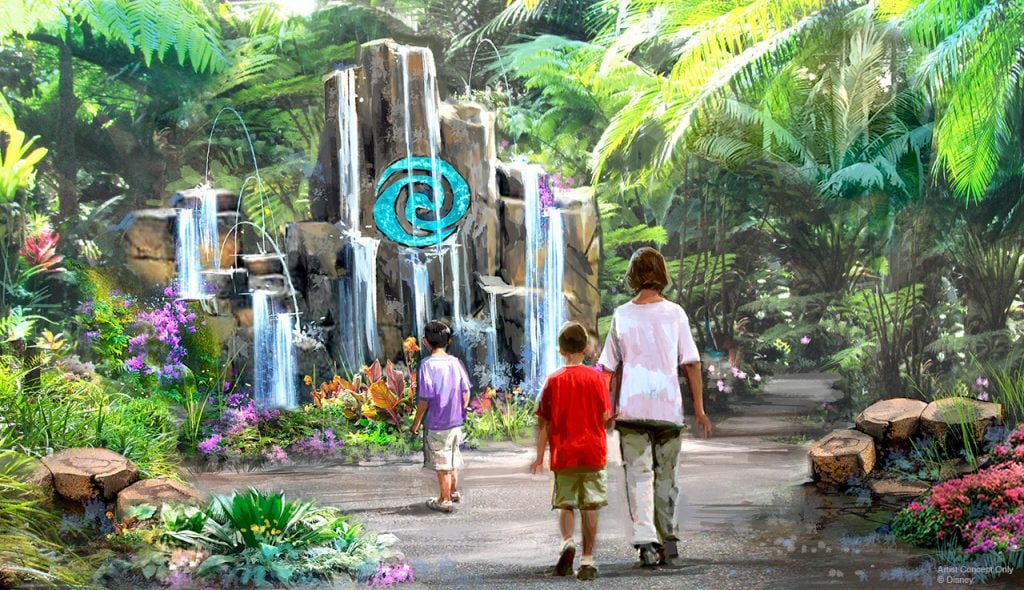 For more on Journey of Water – Inspired by Moana, check out our project overview page below!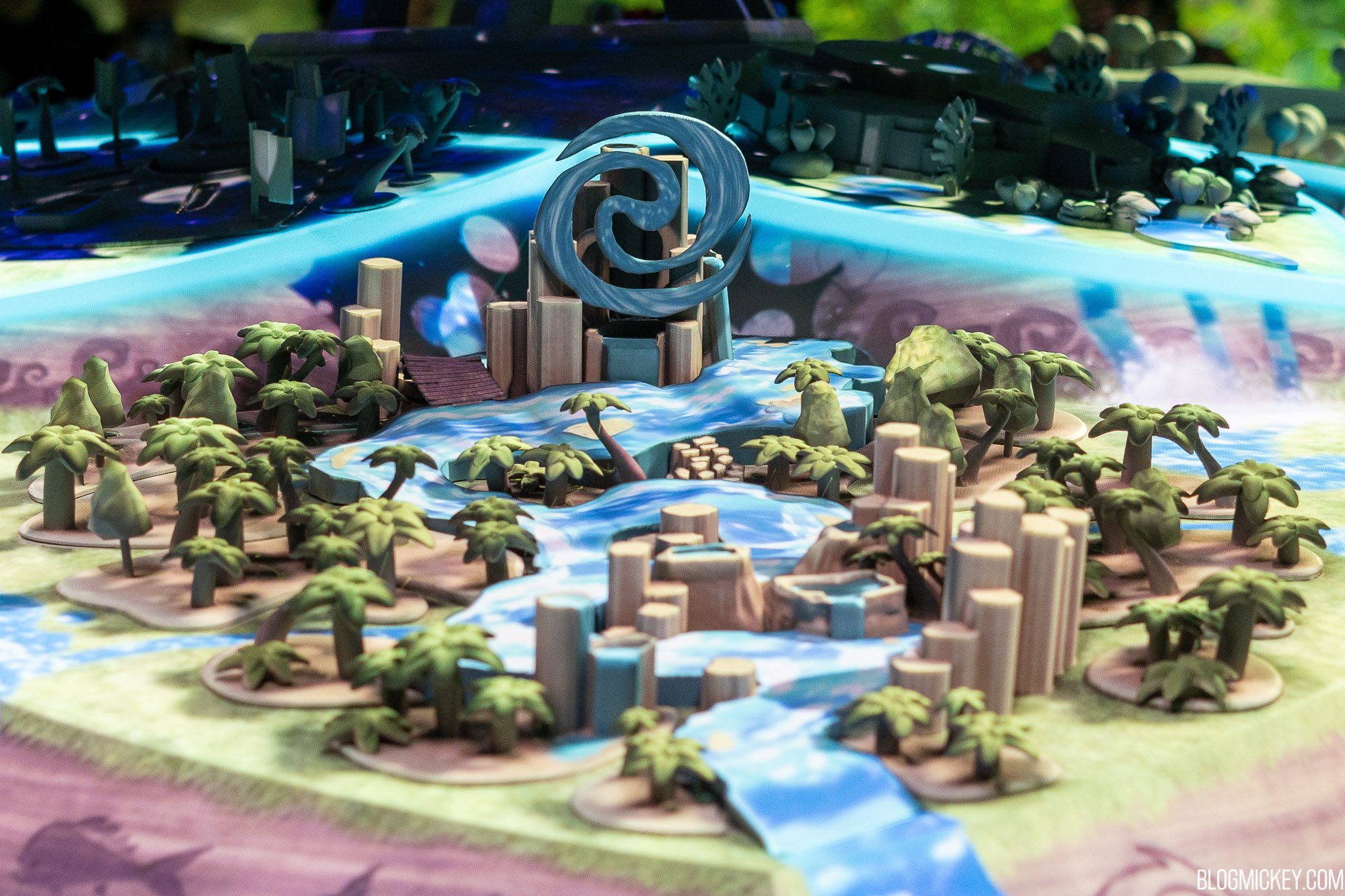 As always, keep checking back with us here at BlogMickey.com as we continue to bring you the latest news, photos, and info from around the Disney Parks!