Crews continue to apply details to the impressive 51-foot-tall Nova Corps Starblaster ship at EPCOT, and while the ship still has weeks' worth of work to be done, we can see some of the smaller pieces take shape. Recently, crews installed the forward-facing guns under the nose cone of the cabin. We saw preparations taking place yesterday, and the guns were installed when we visited EPCOT this afternoon.
Other detail work that has taken place recently includes work on the wing joints. Here's a before/after of the work (so far).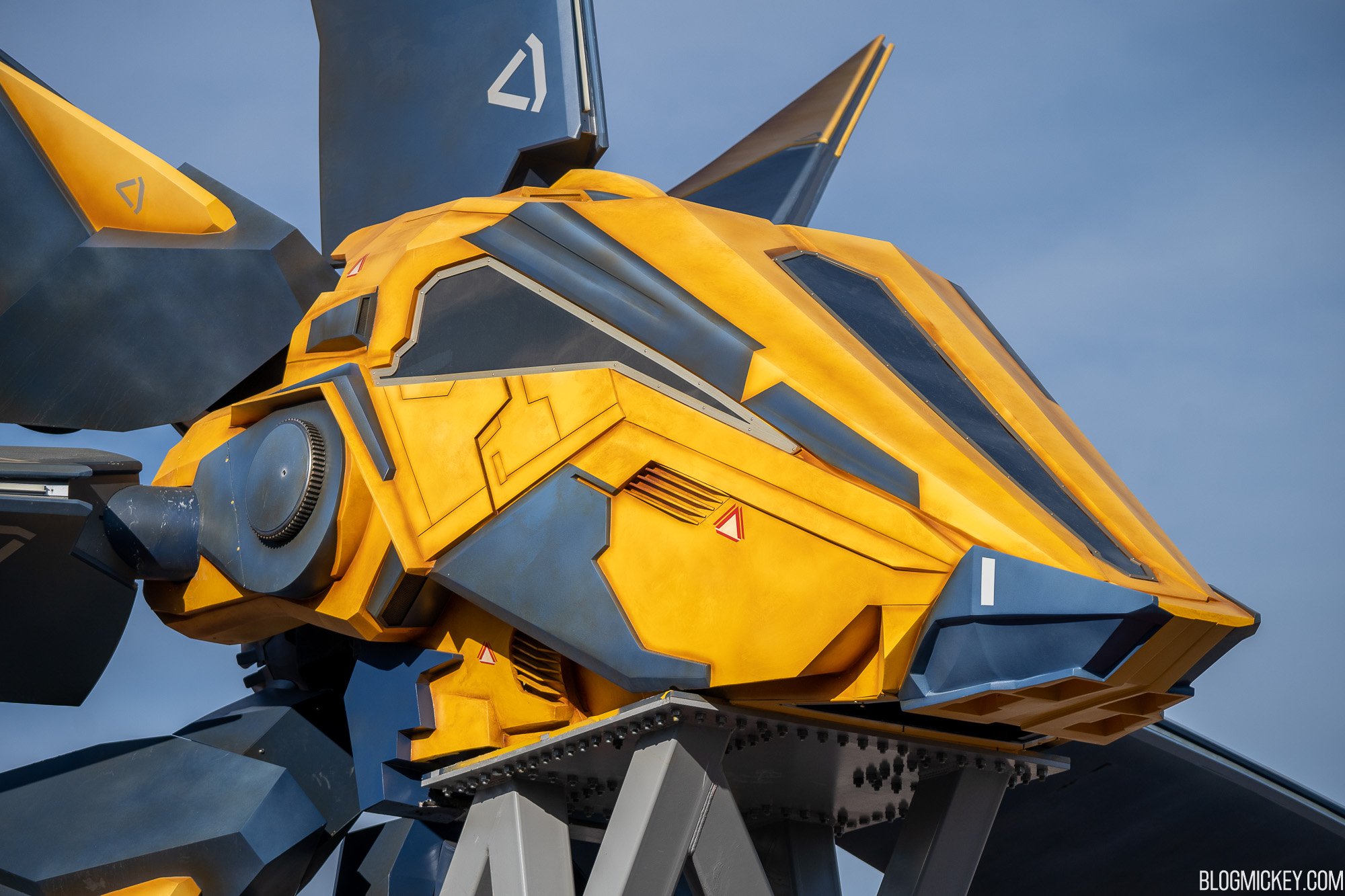 For more on Guardians of the Galaxy: Cosmic Rewind, check out our project page below!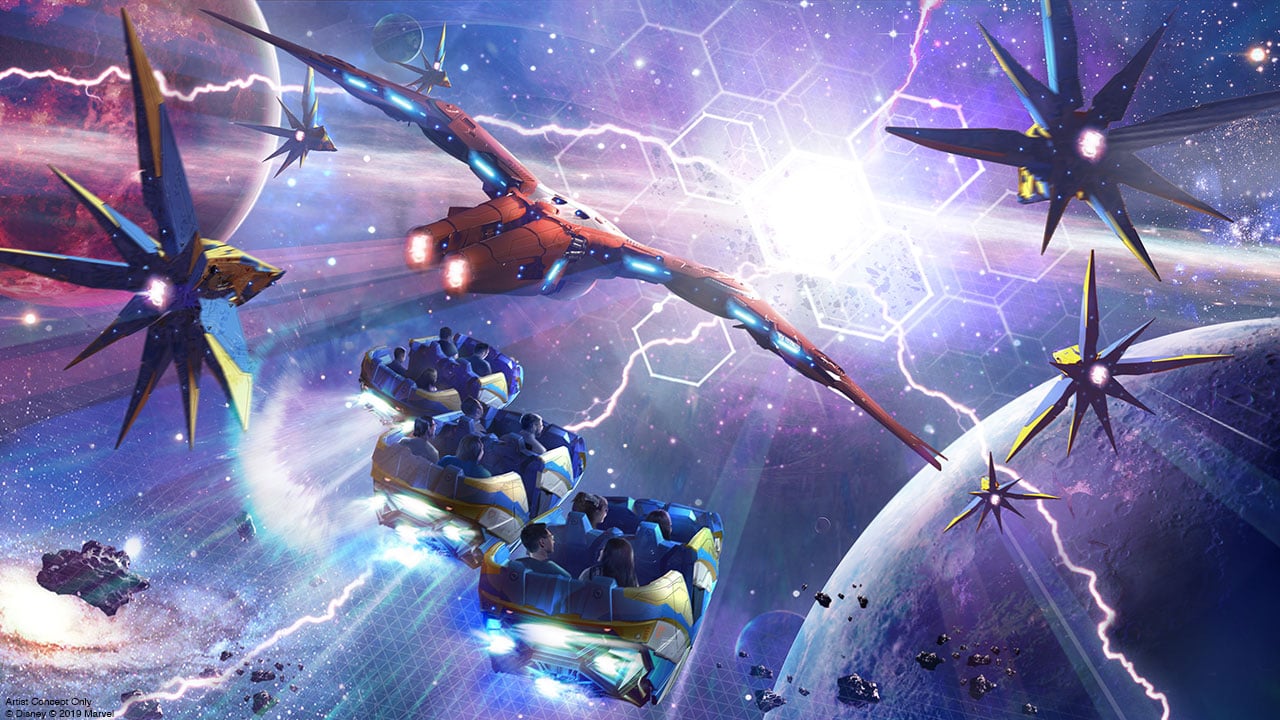 As always, keep checking back with us here at BlogMickey.com as we continue to bring you the latest news, photos, and info from around the Disney Parks!