The first couple of cruises are in the books for the Star Wars: Galactic Starcruiser, and while the vast majority of the experience feels "ready", there is one aspect that isn't quite ready for primetime just yet – the Datapad. Upon check-in, Disney is providing guests with an iPhone pre-loaded with the Play Disney Parks app on it. Cast Members that we spoke with said that the Disney-provided iPhones have a newer version of the app installed and that the current version of the app on the various app stores does not have all the functionality that it needs to in order to provide a full experience.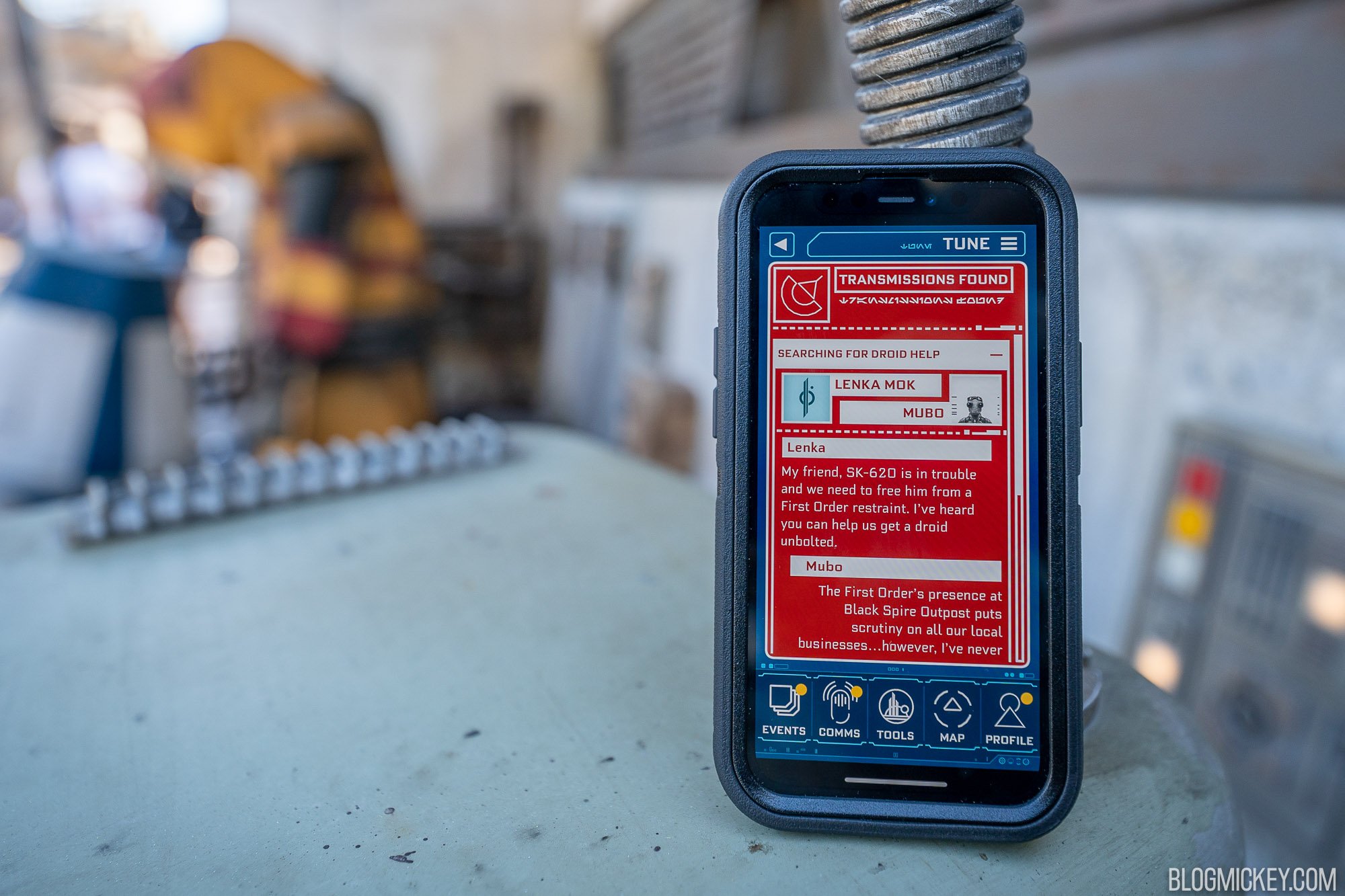 When we did a recent voyage, messaging from Cast was that we could "try" to use our own personal devices, but that we could experience errors throughout the voyage. We took their strong advice and used the provided Datapads, but we did notice that during our cruise, Disney ended up blocking our access to the Play Disney Parks app on our personal devices anyway. When we tried to open the app on the first night of our voyage, a generic "Something went wrong" message was presented and we couldn't access the Datapad. Later in our cruise, the message was updated to be more specific, letting us know that we were attempting to use the wrong device, and the message reinforced that we should be using the device provided for our cruise.
At first, we didn't like that we couldn't use our own device, but it was nice to have a device solely dedicated to the story, while our personal device could be used for everything else (like shooting video). We actually hope that Disney offers a device for future cruises, even when the app store is updated with an appropriate version.
Guests who need assistance with the device can visit Datapad Orientation on the first afternoon of their cruise, or visit Passenger Services crew at any point during their voyage.
As always, keep checking back with us here at BlogMickey.com as we continue to bring you the latest news, photos, and info from around the Disney Parks!