A new month gives us a good excuse to check in on a few projects around Walt Disney World property to document the latest progress. Yesterday, we had a look at the work taking place for the Walt Disney World Railroad and the Tomorrowland Light & Power Co. facade modifications. Today, we're going to take a look at the Journey of Water – Inspired by Moana construction site where there is some new construction underway.
Disney has not given an opening date for Journey of Water, but it's likely that it will open sometime in 2023 along with the rest of World Celebration.
Let's start with a few overview photos. The construction has largely taken place along a temporary bypass walkway behind Spaceship Earth and near The Seas Pavilion.
Let's take a closer look at the building in the background, which appears to be ready to be enclosed. Here's a reverse view of it, from the south looking north.
Going back to the rockwork, here's a closer look at the details of the sculpting that is ongoing.
One of the more interesting formations taking shape is also one of the tallest. Here's a look at the "tunnel rock" on the east side of the construction site.
Continuing through the site, we can see the pathways taking shape that will guide guests around the walkthrough experience.
In the lower left of the photo below, we can see more "chips" awaiting installation.
A new building is taking shape on the north end of the construction site nearest Spaceship Earth. It is likely that this will be a support structure of some type as seen in the overview plans for World Celebration.
A planter from "old Epcot" seems to be preserved near Spaceship Earth.
Here are a couple of in-park views of the construction peeking over the "progress walls".
For more on Journey of Water – Inspired by Moana, check out our project overview page below!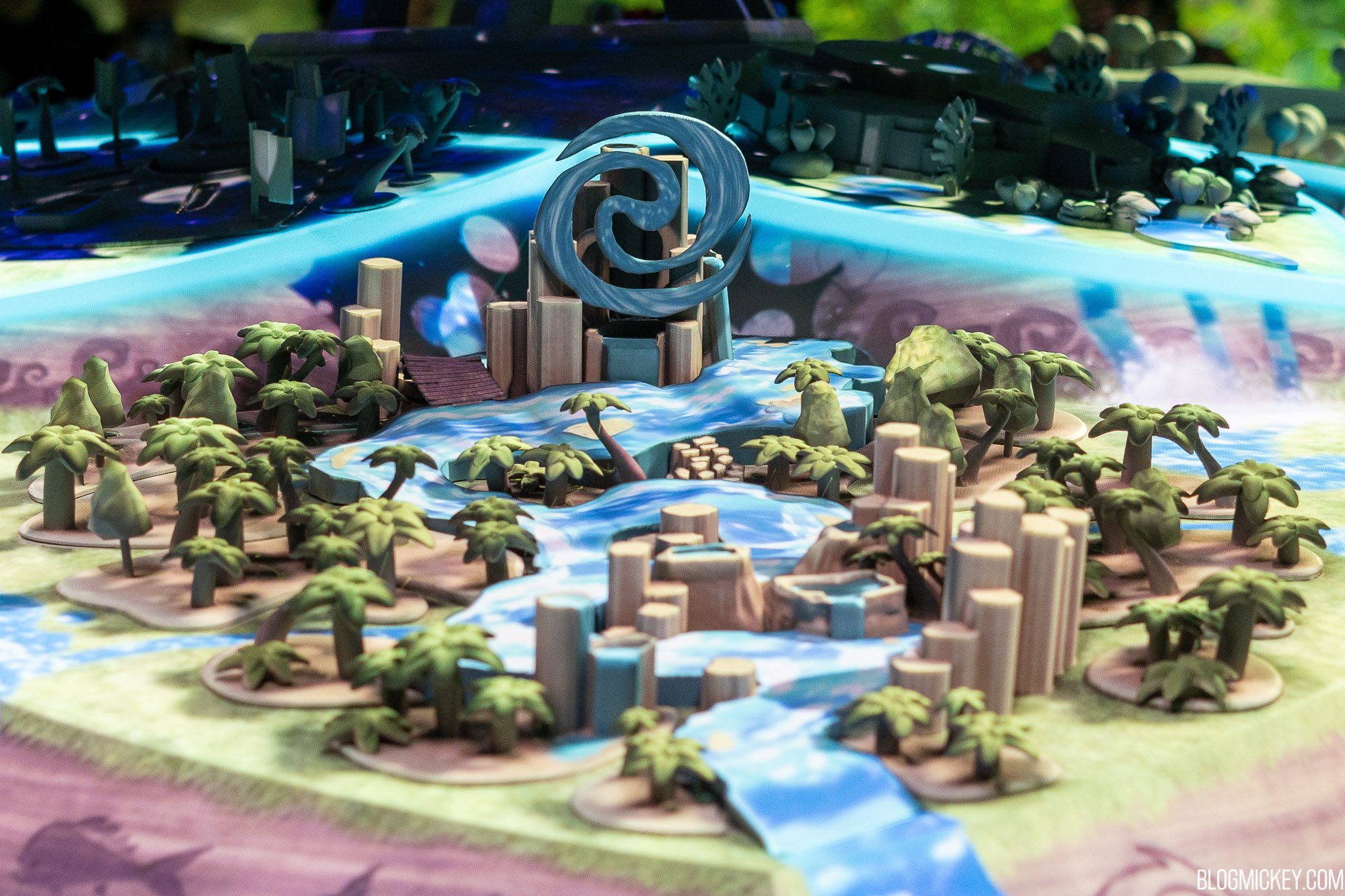 As always, keep checking back with us here at BlogMickey.com as we continue to bring you the latest news, photos, and info from around the Disney Parks!