The Space Mountain gift shop is now closed. Formally known as the Tomorrowland Light & Power Co., the shop has closed to allow crews working on the TRON Lightcycle Run construction project access to the space. Disney is in the process of emptying the shop and crews working on the outside of the facade will soon have access to make modifications that require the gift shop to be closed. A reopening date has not been identified.
As a result of the work, the Space Mountain exit queue has been slightly modified to avoid the gift shop. Here's a look around!
The exit is via a door right next to the entrance.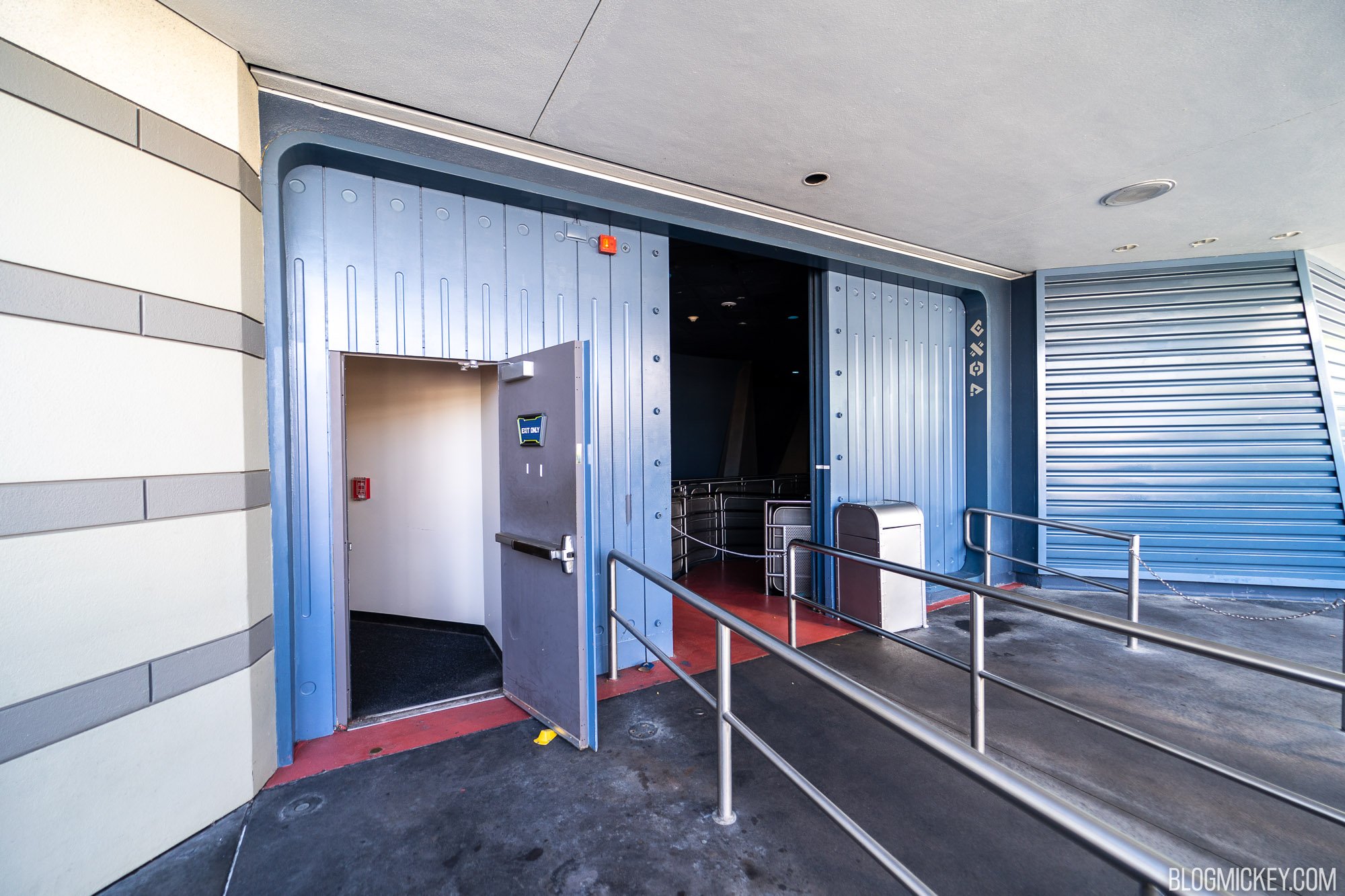 Signage on the doors of the Tomorrowland Light & Power Co. gift shop inform guests of the temporary closure.
Disney has not announced an opening date for TRON Lightcycle Run.
As always, keep checking back with us here at BlogMickey.com as we continue to bring you the latest news, photos, and info from around the Disney Parks!