Good afternoon from Magic Kingdom where the TRON Lightcycle Run roller coaster has passed another milestone along the long and winding road to opening. Over the past many months, we have seen consistent testing of the ride vehicles as crews work through required cycles for the new roller coaster. The testing so far has consisted of empty vehicles and test dummies, as seen below.
While visiting Magic Kingdom this afternoon, we noticed that testing was occurring, but this time with human riders! This is the first time that we've seen people riding TRON Lightcycle Run, and surely is a sign that the attraction is getting ready to open. We don't anticipate hearing anything about an opening date before the D23 Expo next month, but everything that we've seen and heard points to an opening either later this year or early next year. The ride will certainly be ready this year, but it's possible that Disney could delay opening to have a marketing push for the final quarter of the Walt Disney World 50th Anniversary, which is set to end on March 31, 2023.
Ok, enough chatter, here's a look at the people riding TRON Lightcycle Run this afternoon at Magic Kingdom!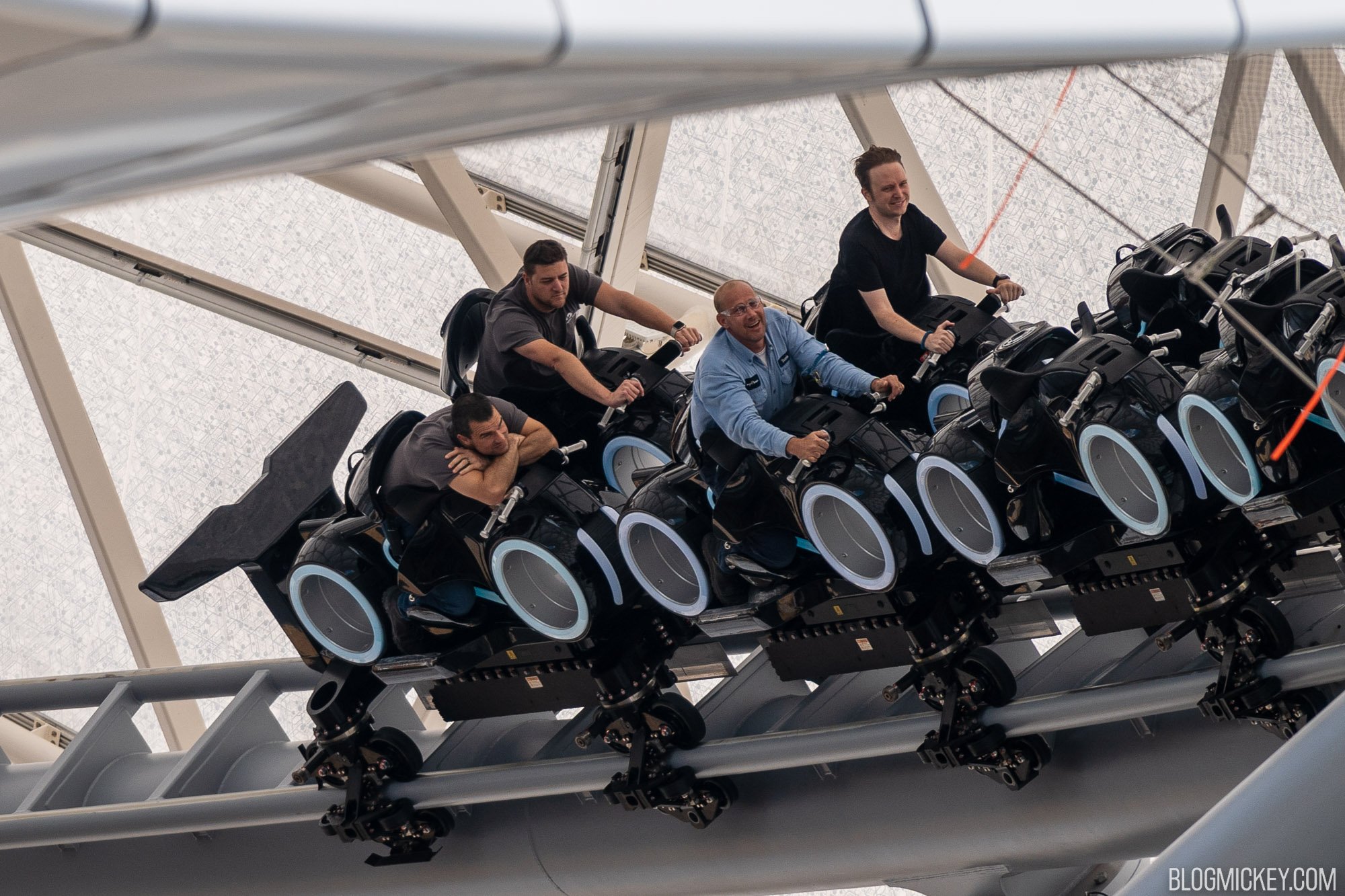 As always, keep checking back with us here at BlogMickey.com as we continue to bring you the latest news, photos, and info from around the Disney Parks!