When the MagicBand+ rolls out at Disneyland this fall, there will be a lot of similar features to how the MagicBand+ currently functions at Walt Disney World. That said, there is one big difference in how a MagicBand+ is viewed by the Disneyland app versus how it's viewed by the My Disney Experience app at Walt Disney World. At Disneyland, a MagicBand+ will be reassignable – something that is impossible at Walt Disney World.
Your MagicBand+ can be reassigned to a different ticket or pass if you would like to change your method of entry or transfer your band to a different Guest. You are able to manage all of your MagicBands in the MagicBand+ section of the Disneyland App.
Effectively, the MagicBand+ is associated with a ticket at Disneyland (and can be removed from said ticket), whereas at Walt Disney World, the MagicBand+ is assigned to a person via your My Disney Experience account.
The difference in functionality can be frustrating for guests, but it does highlight fundamental differences that will be present in the MagicBand+ between Disneyland and Walt Disney World. MagicBand+ will be supported on both coasts, and we will hopefully learn more about the key differences that may exist as we get closer to the "Fall" launch of MagicBand+ at Disneyland.
Here's how each resort answers the question of reassigning a MagicBand+ (h/t Scott Gustin).
Walt Disney World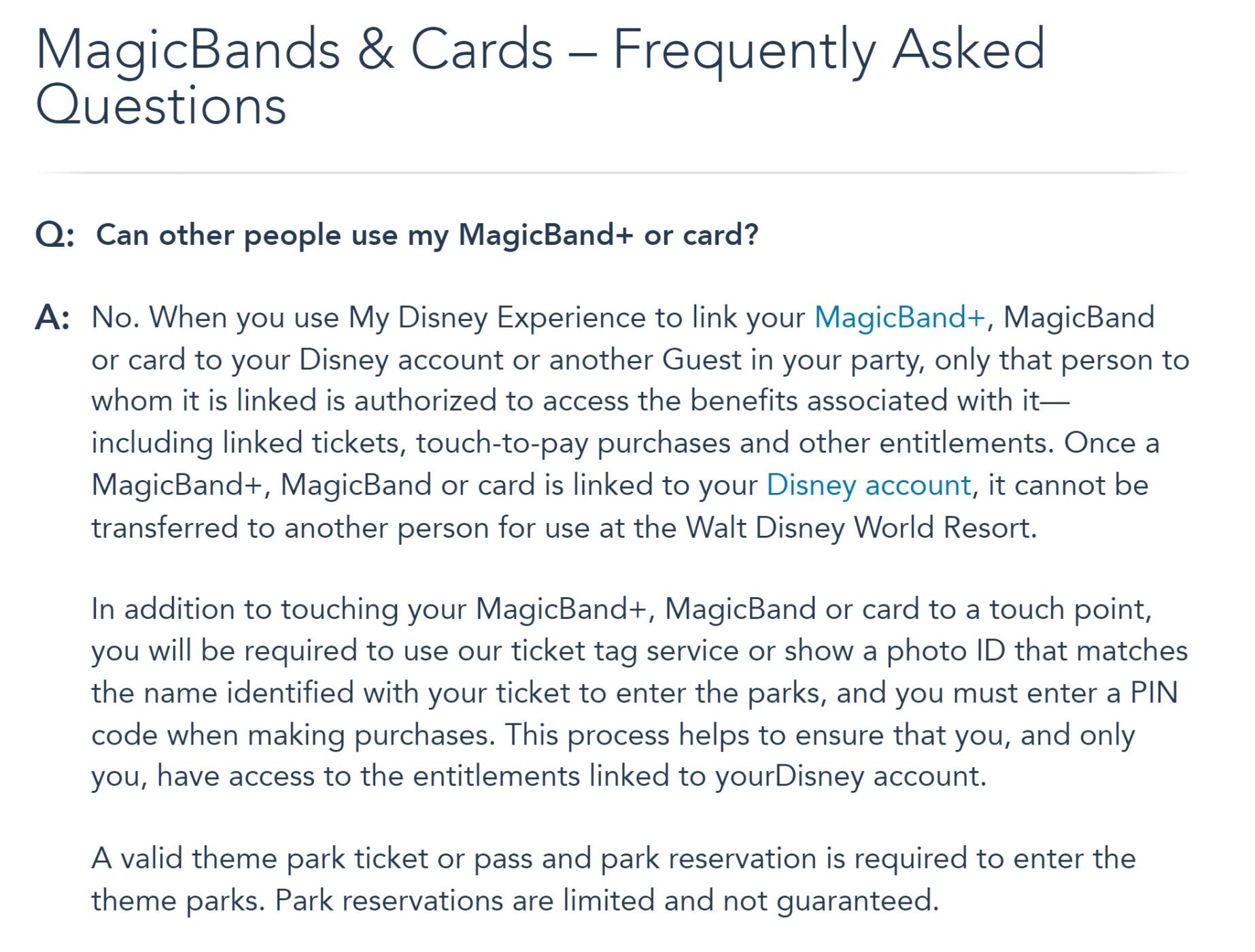 Disneyland
As always, keep checking back with us here at BlogMickey.com as we continue to bring you the latest news, photos, and info from around the Disney Parks!