As part of the Wonderful World of Dreams Disney Parks pavilion at the 2022 D23 Expo, guests can get a sneak peek at what's next for Disney theme parks around the world. One of the displays is for the upcoming Tangled ride coming to the Fantasy Springs addition to Tokyo DisneySea. Fantasy Springs will contain three themed areas, and one of them will be themed to the Tangled movie. Within the Tangled mini-lands, guests will find a boat ride and restaurant.
Tangled Area
Guests visiting this area will discover Rapunzel's tower rising above in a charming forest. The area will include an attraction that follows Rapunzel to the lantern festival and a restaurant inspired by the hideout of the humorous band of thugs who appeared in the film. In the attraction, Guests will board gondolas for a romantic boat tour of Rapunzel's "best day ever" as she journeys with Flynn to the lantern festival. Countless flickering lanterns illuminate the attraction's climactic scene while Rapunzel and Flynn sing an iconic song from the film, building to an unforgettable finale.
At the 2022 D23 Expo, guests were treated to a model of the attraction ride vehicle and a look at the attraction poster. We'll start with a look at the attraction poster.
The poster shows guests in the ride vehicle, facing towards Corona as boats float around them and lanterns float above them. Both Flynn Rider and Rapunzel are also seen in the artwork.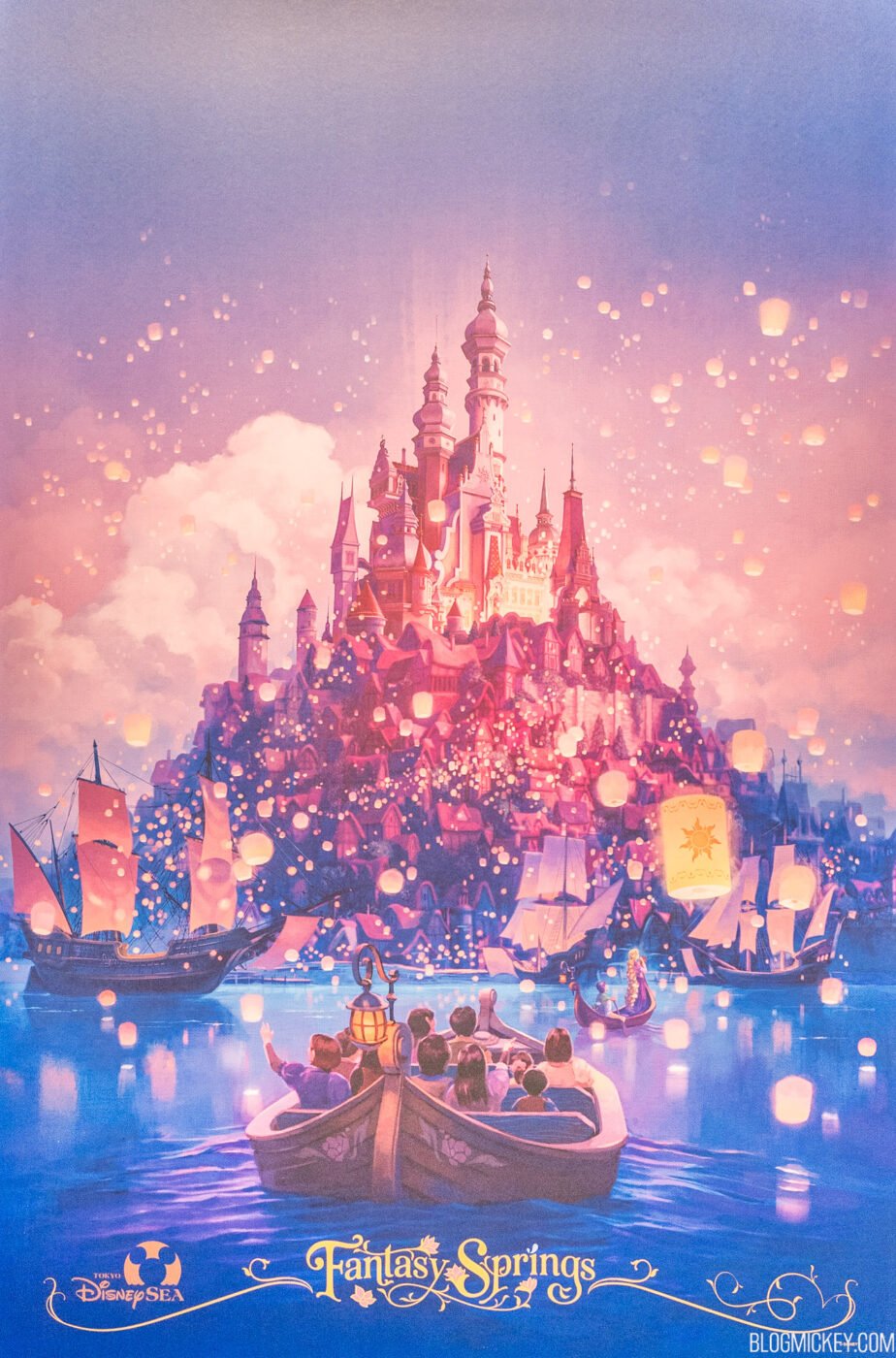 Here's a look at the ride vehicle maquette on display within the Disney Parks pavilion at 2022 D23 Expo. The vehicle fits 16 guests at a time and is relatively simply with flourishes and a lantern on the back of the ship.
As always, keep checking back with us here at BlogMickey.com as we continue to bring you the latest news, photos, and info from around the Disney Parks!