In an interview with EW, Imagineering Creative Portfolio Executive Chris Beatty talked briefly about the "Beyond Big Thunder Mountain" concept first announced at the 2022 D23 Expo. In the concept art below, there are three announced and defined sections. An area devoted to Coco would be the first themed area that guests would see when walking past Big Thunder Mountain Railroad. Further along, an area themed to Encanto would bring guests to the magical land of the Family Madrigal. But it's not those two areas that we're concerned with in this article. Instead, we're going to take a look at the top center of the image and the silhouette of Chernabog for a Disney Villains-themed land.
In the EW interview, Beatty (who was one of the presenters at D23), continued the sort of tug-of-war between the vision that Disney Parks Chairman Josh D'Amaro tried to stress and the reality of trying to manage expectations put on Walt Disney Imagineering. While D'Amaro has continuously and consistently said that the concepts presented to guests were not "daydreams", but in fact "very real conversations" had within Imagineering, Beatty continued to try and manage expectations of what the project is, what it isn't, and what it could be. Here's what he said:
We're dreaming every day about what could be next at Walt Disney World. We just wanted to give you a peek at some of the amazing things that could be coming. It's changing every day. It's exciting. I think Josh was really trying to get across that spirit of creativity, of what could be next, of innovation, of the possibility of what could be is still alive and well at Disney and Imagineering.

[The villains concept] got pretty good applause. We took note of how loud the applause was when we announced that.
The EW interview notes that Beatty stressed that the D23 presentation was meant to show his team "dreaming about what could be", which is at odds with statements from D'Amaro. Ultimately, there are not-so-subtle signals coming from Disney CEO Bob Iger as well as D'Amaro about their intent to continue to invest in the theme parks. Right now, it's talk, but we are hopeful that D'Amaro is able to deliver on the concepts presented to Disney's biggest fans. While we expect the Magic Kingdom plans to be quite far off in the future, we think that the upcoming Destination D23 convention in September will be the perfect time for D'Amaro to provide an update on the DinoLand retheme at Disney's Animal Kingdom (if not sooner).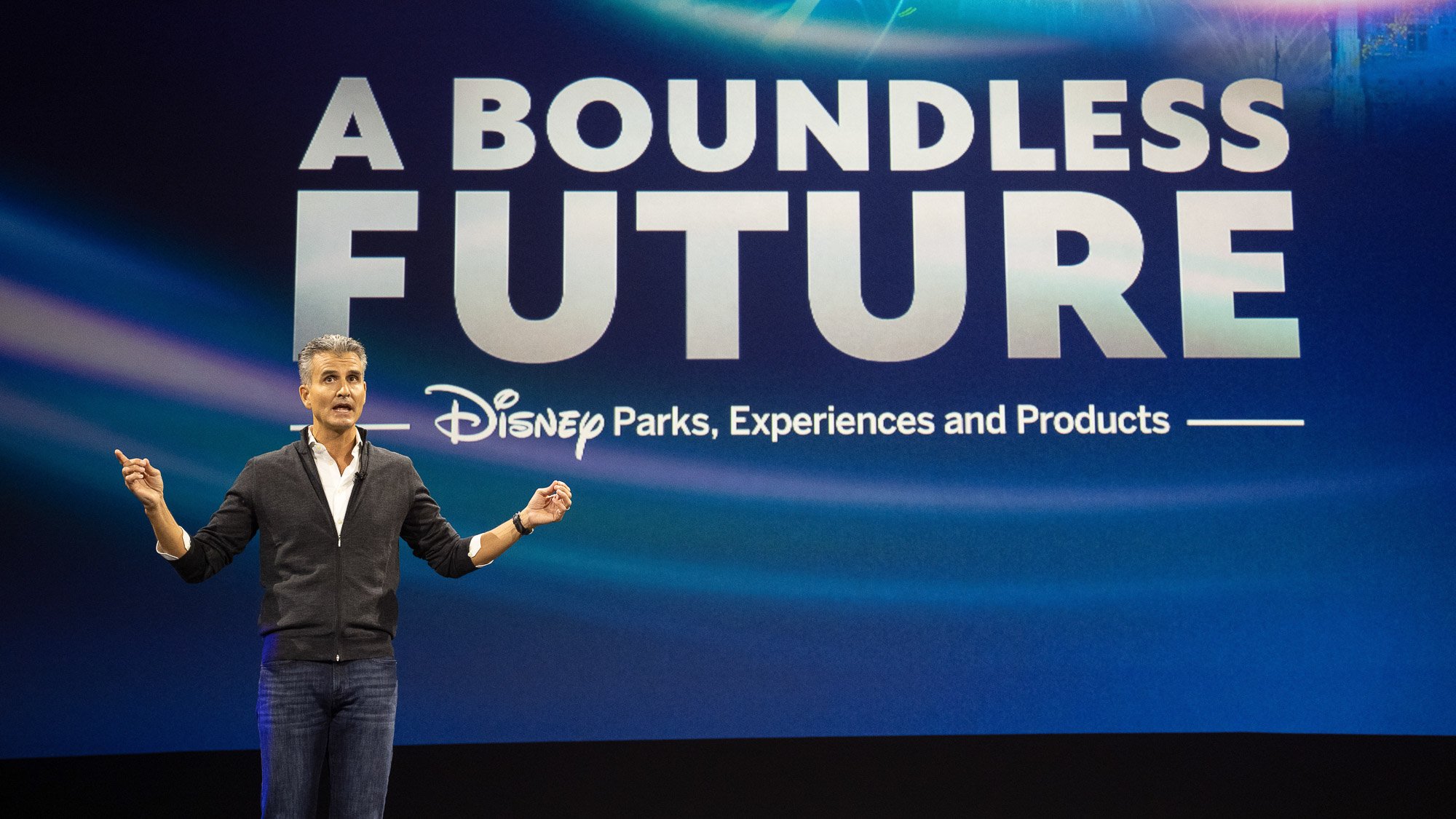 As always, keep checking back with us here at BlogMickey.com as we continue to bring you the latest news, photos, and info from around the Disney Parks!