The 30% discount on select legacy lightsaber hilts has expanded to more hilts at Dok-Ondar's Den of Antiquities. Dok-Ondar's Den of Antiquities is a shop located in Star Wars: Galaxy's Edge where guests can find unique trinkets from around the galaxy. Dok-Ondar is an Ithorian who has collected rare items from around the galaxy and is selling some of them for the right price.
While visiting Disney's Hollywood Studios earlier today, we noticed that the offer that first rolled out in late 2022 has been expanded. Here's a look at the lightsabers included in the current 30% discount offer.
Plo Koon
Reforged Skywalker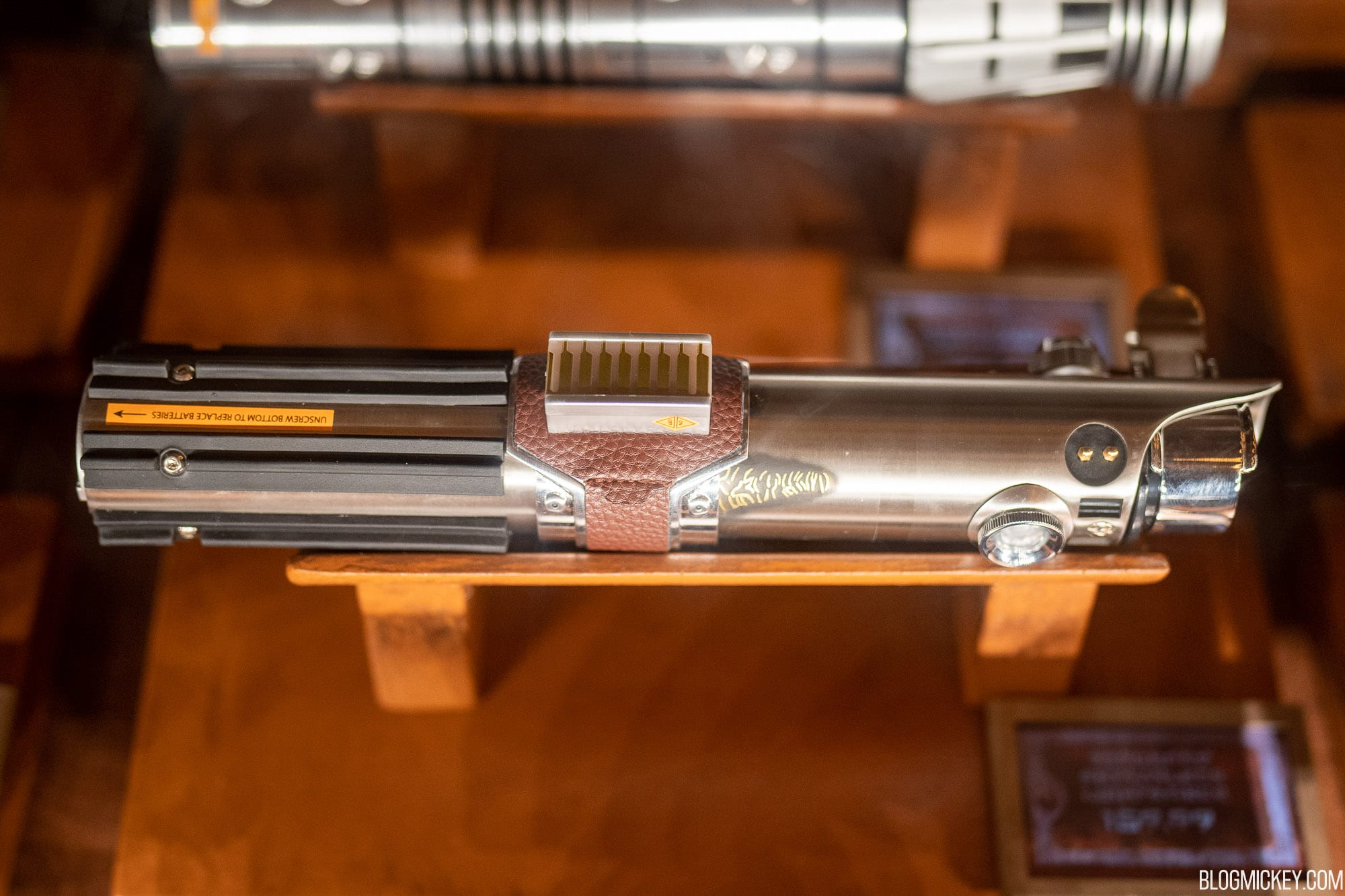 Leia Organa
Count Dooku
Shadow Maul
Darth Maul
Darth Sidious
Other lightsabers and accessories are listed at full price.
As always, keep checking back with us here at BlogMickey.com as we continue to bring you the latest news, photos, and info from around the Disney Parks!