Crews continue a slow but steady pace of removing decor from Cinderella Castle following the 50th Anniversary celebrations. When visiting Magic Kingdom yesterday, we noticed that more of the ribbon spire decorations were removed from the back of the Castle.
First, here's a look down Main Street USA at the state of the decor when we visited yesterday morning.
Here's a closer look at the sun tan on the front spires.
We can see that sun tan trend continues with the rear spire ribbon cages removed. The furthest right spire in the photo below was the latest to get the decor removed.
Here's a closer look, showing the sun tan and what looks like some dirt buildup around one of the cage rings. It should be easily addressed when the repainting begins.
The mirrored spire on the Liberty Square side of the Castle also had the decorative ribbons removed. Like the spire above, we can see some dirt buildup here too.
When all of the decor is removed, crews will perform some paint touchups, but Cinderella Castle will retain the "Rose Pink" look.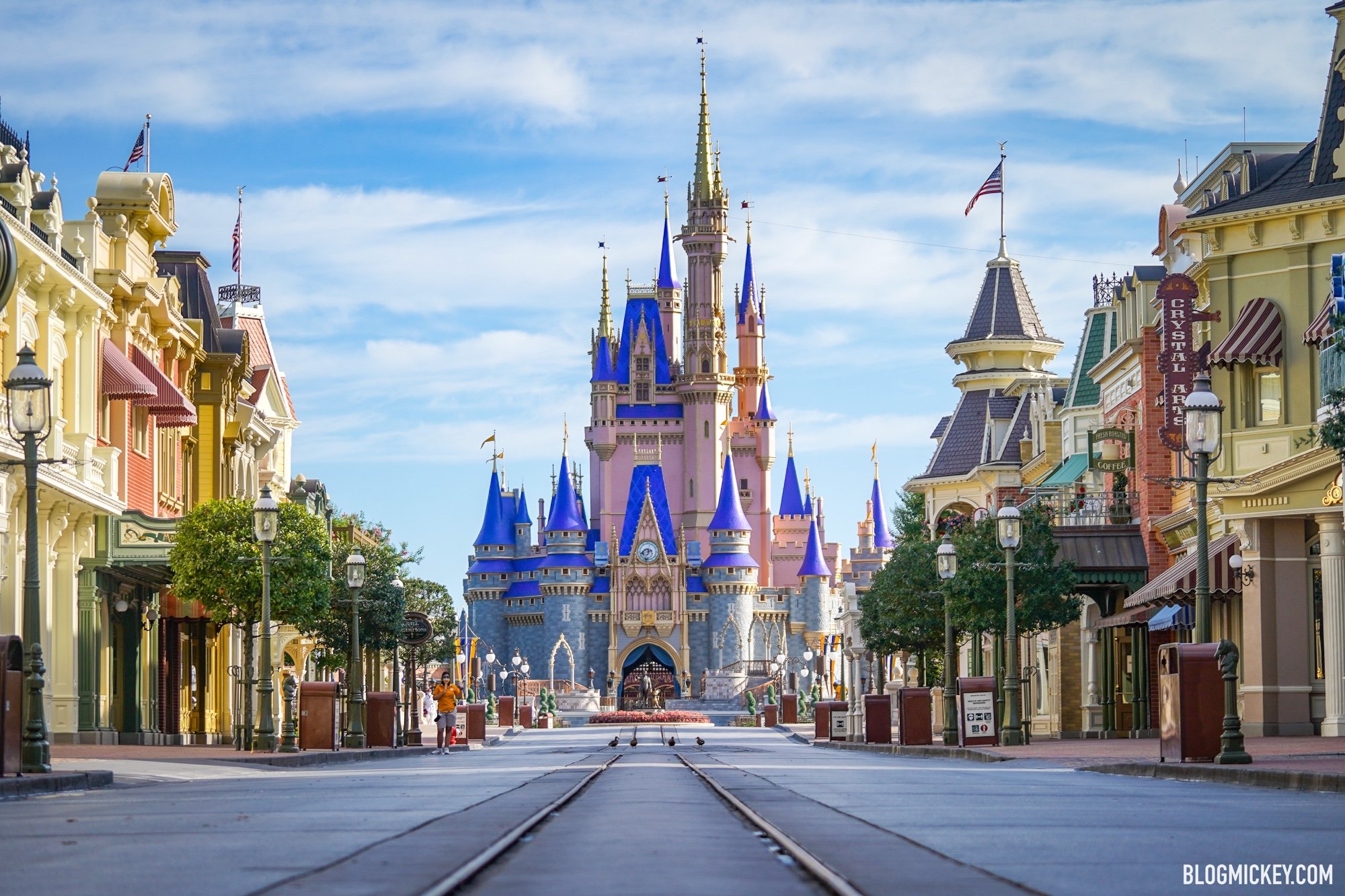 As always, keep checking back with us here at BlogMickey.com as we continue to bring you the latest news, photos, and info from around the Disney Parks!