While the battle with Florida looks like it will continue through the summer (at least), Disney Parks Chairman Josh D'Amaro started to very loosely outline what is and isn't included in a much-publicized $17 billion figure for investment at Walt Disney World. In this article, we'll cover D'Amaro's recent comments as well as take a look back at where this number came from and what it might mean for Disney World.
In an April 3rd investor call, Disney CEO Bob Iger revealed that Disney is planning on spending $17 billion at Walt Disney World over the next 10 years. It's a much-publicized figure, especially given the context that it was announced as part of an answer to the adversarial stance that Florida Governor Ron DeSantis has taken against Disney. When the comment was first made, Iger offered no specifics on what might be included in that figure, but Disney Parks Chairman Josh D'Amaro started naming a few projects today that would be part of that number.
Before we jump too far into the article, here are the historical capital expenditure amounts. These amounts are specifically for domestic capital expenditures within the Disney Parks, Experiences, and Products (DPEP) division:
2022: $2.680 billion
2021: $1.597 billion
2020: $2.145 billion
2019: $3.294 billion
2018: $3.212 billion
2017: $2.375 billion
2016: $2.180 billion
2015: $1.457 billion
2014: $1.184 billion
2013: $1.140 billion
Over those 10 years, Disney reported $21.264 billion of top-level domestic investments. If Iger would've said that Disney planned on $17 billion of domestic spending over the next 10 years, that clearly wouldn't be very impressive. That's not what Iger said though, he said that they plan on spending $17 billion specifically at Walt Disney World over the next 10 years.
We have a much longer article that's been sitting in drafts that dives into more specifics such as how much cruise ships play a part in the above figures, how the company has changed reporting over the years, and more, but it may take a while before we publish that. Instead, we're going to skip a few steps and just say that Disney World might account for 60-70% of domestic CapEx. That might be high, but it's probably not too low, so we'll go with it. We'll split the difference and call it 65%.
Applying that 65% figure to the roughly $21 billion over the past 10 years, we come up with just over $13.5 billion of possible CapEx devoted to Disney World over the past 10 years. Now, in that timeframe we've seen the creation of Pandora – The World of Avatar, Star Wars: Galaxy's Edge, Toy Story Land, New Fantasyland, Frozen Ever After, Remy's Ratatouille Adventure, Mickey & Minnie's Runaway Railway, Happily Ever After, Harmonious, Guardians of the Galaxy: Cosmic Rewind, Star Wars: Galactic Starcruiser, TRON Lightcycle Run, and more. It's been a busy decade at Walt Disney World, but that "only" cost roughly $13.5 billion. So, how will Disney get to $17 billion?
A portion of that will certainly be inflation and/or increasing costs as is natural for the economy, but even if the difference was purely increased costs, the past decade has still delivered some pretty great projects in the theme parks and beyond. As for what, specifically, would be included in the $17 billion figure, let's turn to D'Amaro's comments today.
First, D'Amaro noted that the $17 billion of spend is just at Walt Disney World. He was asked if the recently canceled Lake Nona headquarters was included in that figure, and he said that it was not included in the $17 billion investment number. D'Amaro said that Disney is being "aggressive" at Walt Disney World, and said that the $17 billion "includes things like the transformation of EPCOT. It includes things like… a new Star Tours attraction coming in. We have a new Tiana attraction that's coming, so we're thinking pretty aggressively about where we can take things in Florida".
Beyond that, D'Amaro noted that there were some "pretty ambitious plans" that he spoke about at the 2022 D23 Expo. While he didn't say them by name, there are two Blue Sky projects that we expect to happen at Disney World. One in Magic Kingdom will expand beyond the Big Thunder Mountain attraction and create Coco, Encanto, and Villains-themed lands. Another more immediate project is expected to replace the DinoLand USA section of Disney's Animal Kingdom with Moana and Zootopia attractions.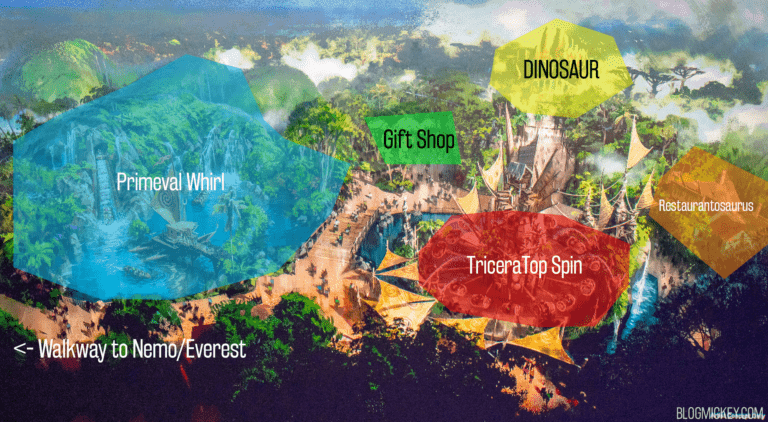 D'Amaro also spoke about how Disney has more space than people think "outside the berm" at Magic Kingdom. It's unclear if he was still referencing the expansion plans outlined above, or unannounced plans, but it's likely that any theme park expansion at Magic Kingdom will be from the aforementioned project.
Finally, we'll note that the list of things that would be included in this $17 billion investment is far from complete at this time. While D'Amaro pulled back the curtain at last year's D23 on these Blue Sky projects, there is more in the pipeline that will excite Disney fans should it come to fruition. While the news this summer will likely be the ongoing battle with Ron DeSantis, Disney has an opportunity to really come out swinging at the Destination D23 event this September at Disney's Contemporary Resort. If Disney's going to paint an optimistic picture of the next decade at Disney World, it will be at Destination D23.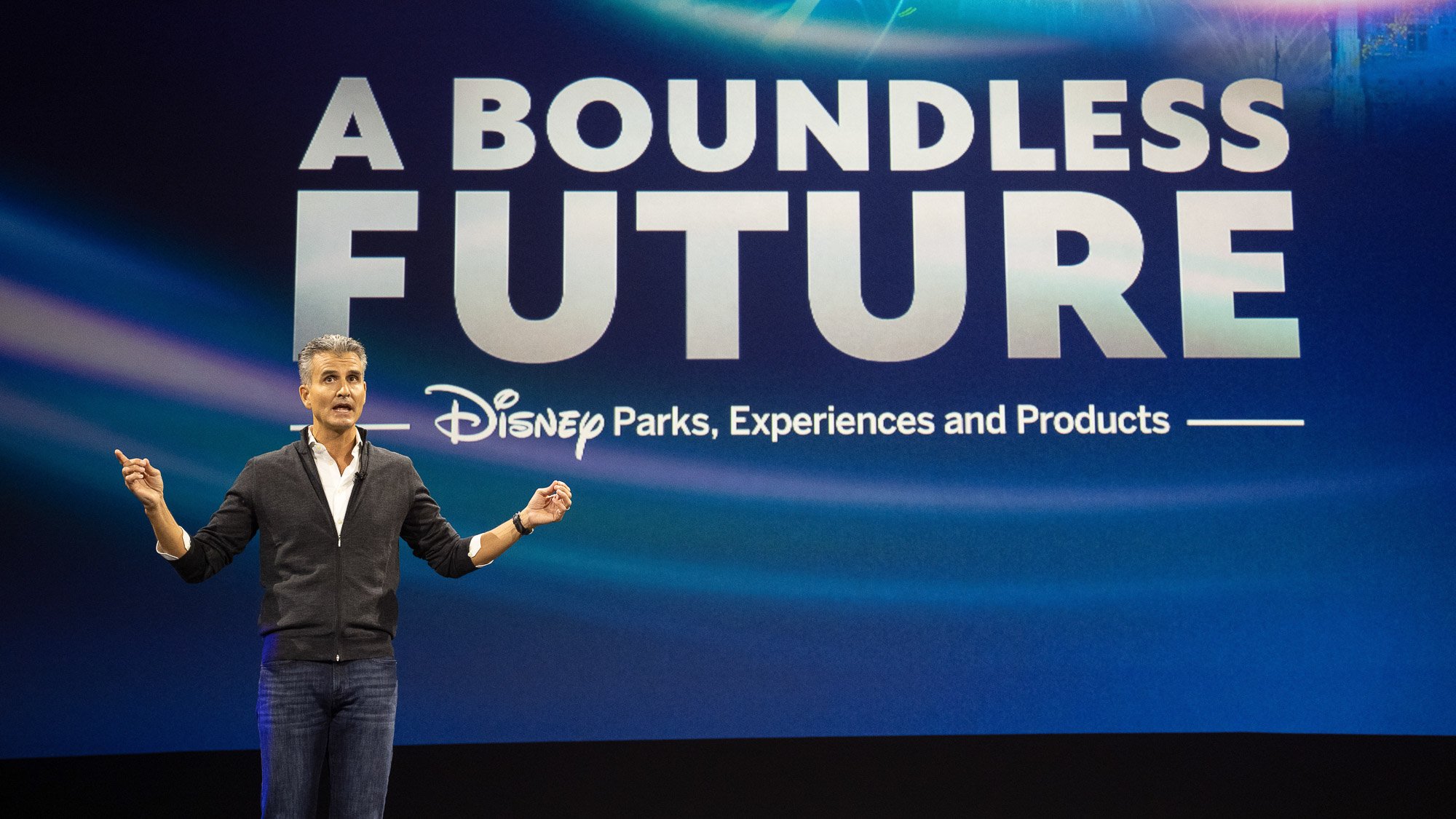 As always, keep checking back with us here at BlogMickey.com as we continue to bring you the latest news, photos, and info from around the Disney Parks!